Hey DH group
It's been a while. I sold my Fett costume years ago. I had issues with it and it was uncomfortable. Anyhow fast forward to 2020. I was wondering what cheap/inexpensive stuff are out there to make a fun & casual Fett costume these days.
I was thinking these 2 things:
1) The Black Series Boba Fett Helmet...that looks pretty cool. Nice price.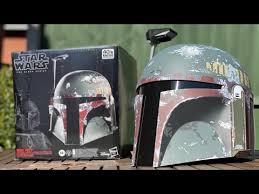 2) I noticed this on ebay...looks fun, anyone has seen this one before:
Anyhow love to get any more ideas.
O