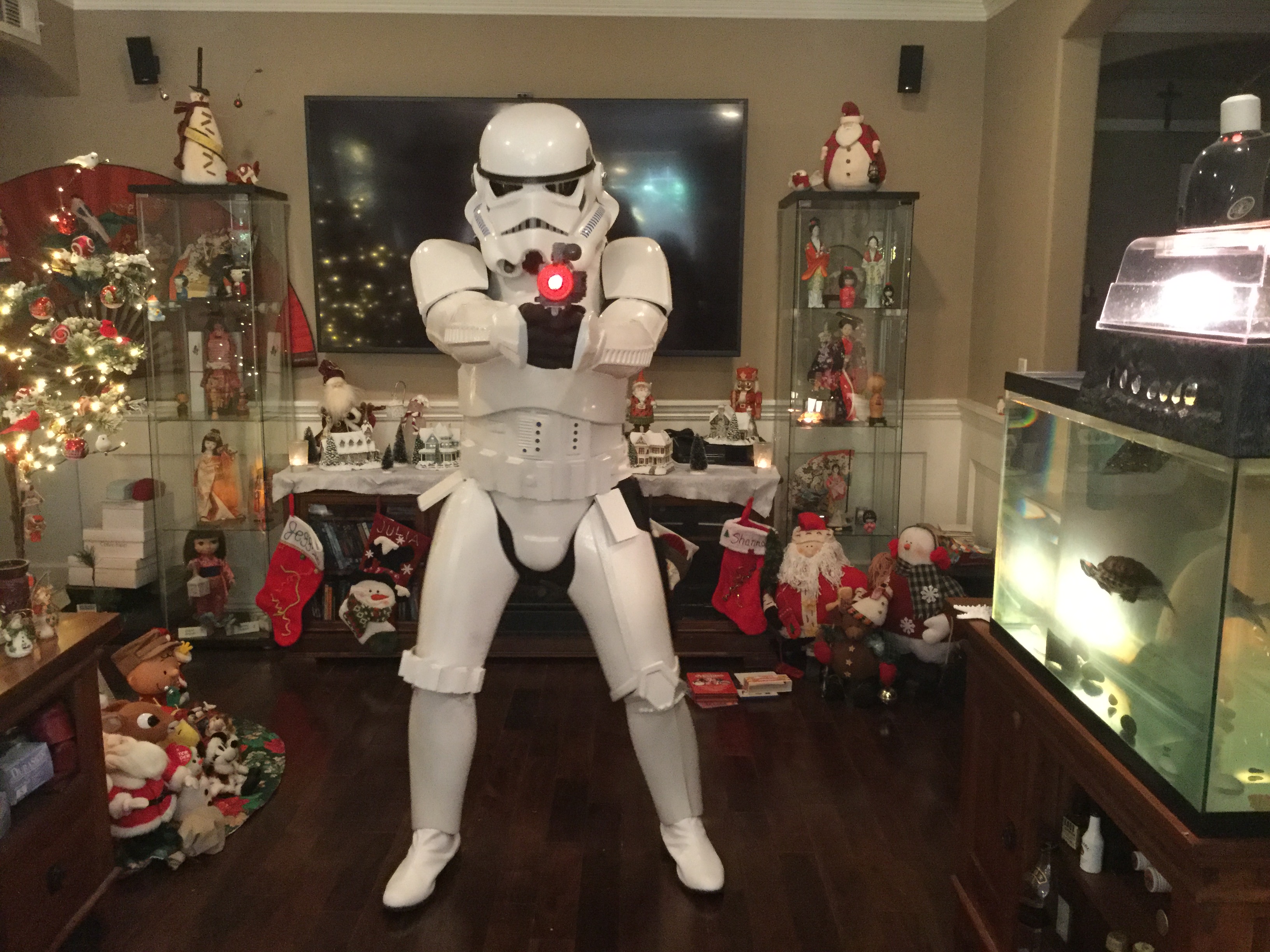 Greetings all!
I am Juan Cavazos from Sherman Oak, CA. Like all of you around the Galaxy, I am hopelessly devoted to STAR WARS. I was one of those teen age kids who was dropped off by his parents early in the day to gladly wait in forever lines wrapped around a 4 plex theater just to hope to see the most INCREDIBLE science fiction film of all time once,... twice, in the same day, if I was lucky.
Obviously, there is something still incredibly magical about STAR WARS. I believe the force truly binds and surrounds all of us devoted fans.
It's obvious that Boba Fett is one of the most iconic of characters within the original trilogy, his impact, with little screen time, continues to have a profound impact within all of us, so much so that we feel connected to his mystique, lure, and to his unique and impactful bounty hunters suit.
It has been a dream to walk amongst the 501st Los Angeles, CA. Garrison as a fully approved Boba Fett. That is what prompted me to join this site filled with members who possess vast knowledge, talent, and wisdom. Because of each of you, I am now achieving this dream with confidence.
I have only been a proud member of The Dented Helmet for a short time. In that time, I have had the privilege of meeting members, senior and junior, who have been absolutely forth coming, willingly providing instrumental advise. I have already purchased several amazing items to start me off in the right direction. I look forward to so much more and hope to meet many more of you during my journey within the expanded Dented Helmet Galaxy!
I humbly thank you all for the membership and will consider you all STAR WARS family!
MAY THE FORCE BE WITH YOU!
Respectfully,
Juan Solo