Hello,
Well it took a bit longer than I expected (so long the original thread is now gone) but here are the Westar blueprints for your enjoyment and edification.
I attempted to try and dimension the pistol grip, but I final gave up you'll have to use a full size printout as a template. Too many curves.
The image below is a sample the full set of blueprints is in the PDF file just below the image. For printing the first page is 22"X34" the rest are 11"X17" unless you have a large format printer you will need to take these to Kinkos or someplace similar to get them printed full size sorry but it was the best I could do.
Feedback is always welcomed.
Alan
Updated 11/23/2013 Added revised Westar PDF Drawings.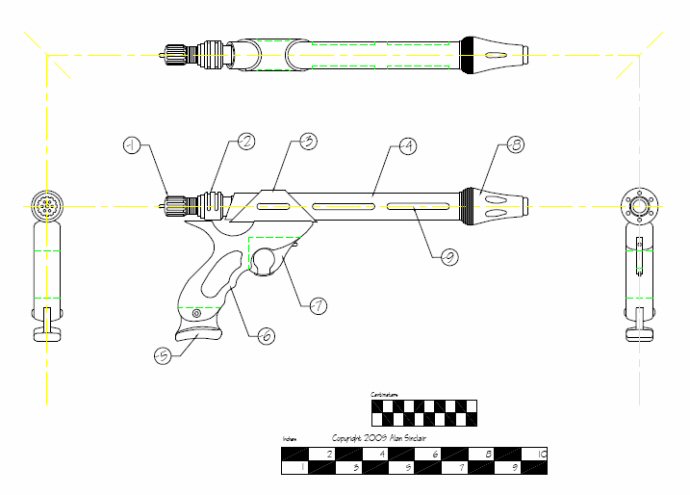 Last edited by a moderator: