Hey there
In case ther are any other Scouters here at the "DENT" ,I would like to share with you a project I did today while it was a slow day at the body shop.I decided to sacrfice one of my BK Boba Fetts.
I pulled a "Mace Windo" on him and turned the helmet into a neckerchief slide for my Scout leader uniform.
Here are the completed pictures.I took liberty on the battle scars.
1.Back
2.Rt Side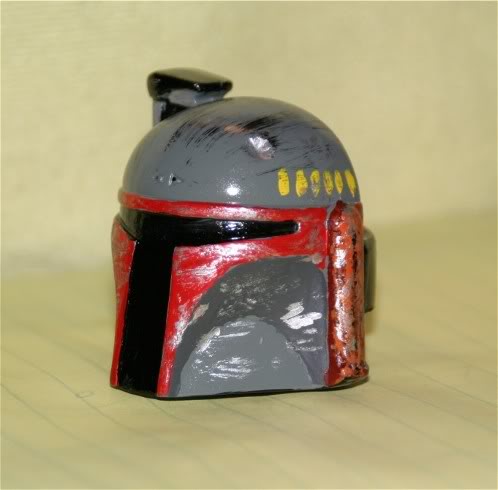 3. Lt Side
4.Front
5.On Uniform
Sorry for the sizing I am working at it
Hope you enjoy
Mike P
"LOPERO"