WOW, a long time I haven't posted here, but I've being busy with some things FETT related, and also some ROBOCOP and GHOSTBUSTERS related as well.
Anyway, I want to share my progress of my
DON POST
(or "
DP
" for short)
Boba Fett DELUXE recast helmet
. I've decided to repaint this helmet after all these years, since I have another helmet (
Marrow Sun v2
and painted and assembled by
SpideyFett
), in order to sell it since the economy and things are not going that good recently.
One of the things I wasn't happy about it is the paintjob it had back in the day, which I've repainted to reflect a half ESB/half ROTJ then, but the idea changed with time since mostly everyone preferred and loved the ESB helmet look in the Special Editions. I did repainted this helmet, while not 100% accurate since the grooves and cracks on the fiberglass from the original are there, I had to go with those painted instead of the MS2/SpideyFett I have, but at least as close as possible. I did quite a nice paintjob (my second one in years), for what it was before.
Either way, here are a few shots of the helmet process,
This is what my helmet used to look like when I first started (I've upgraded helmet, gauntlets, armor, vest, and blaster since then),
And here's how I started the painting,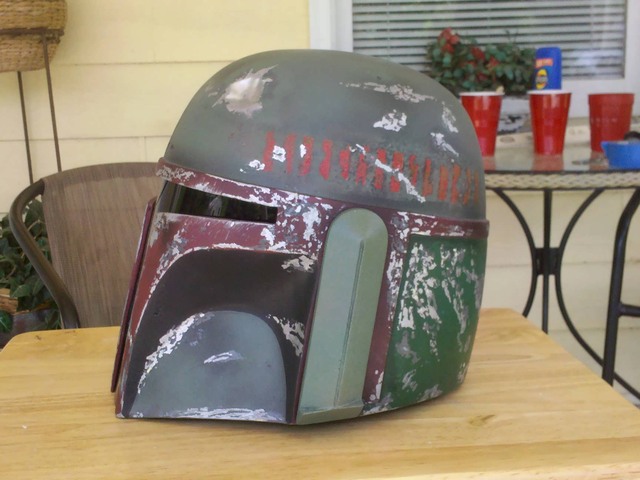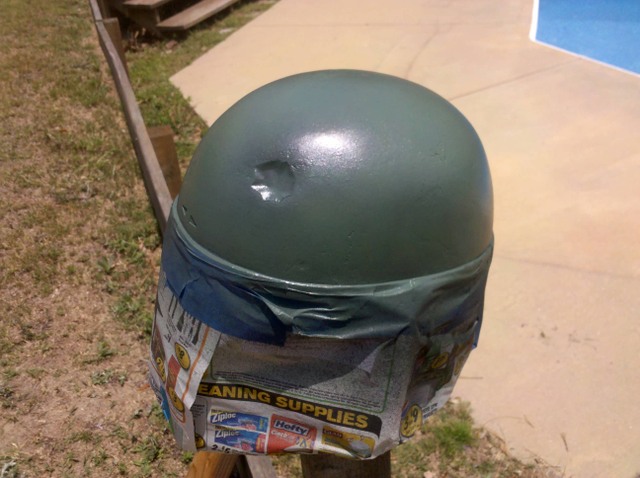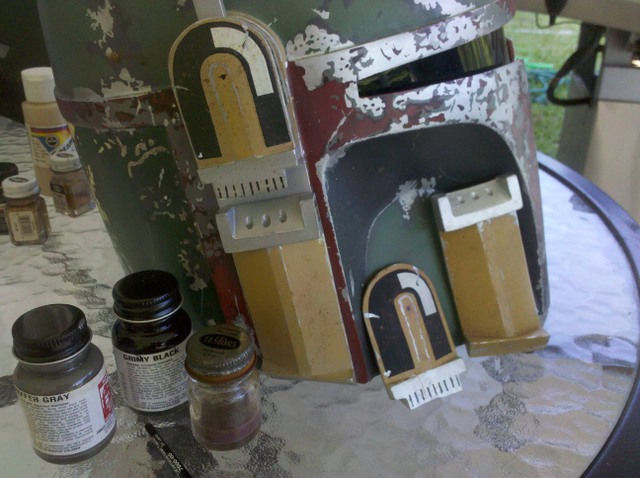 The DP is on the LEFT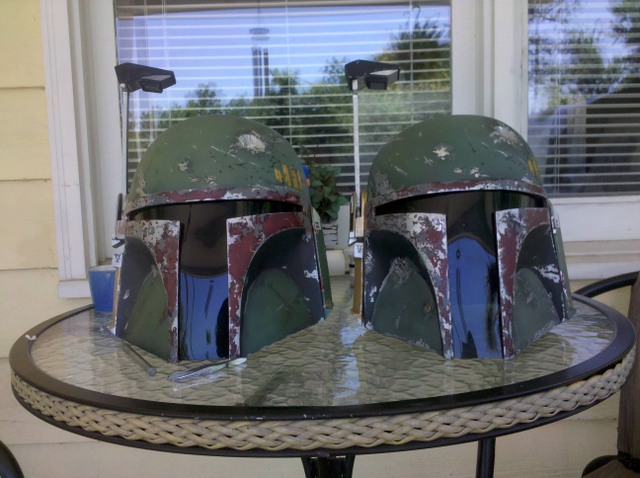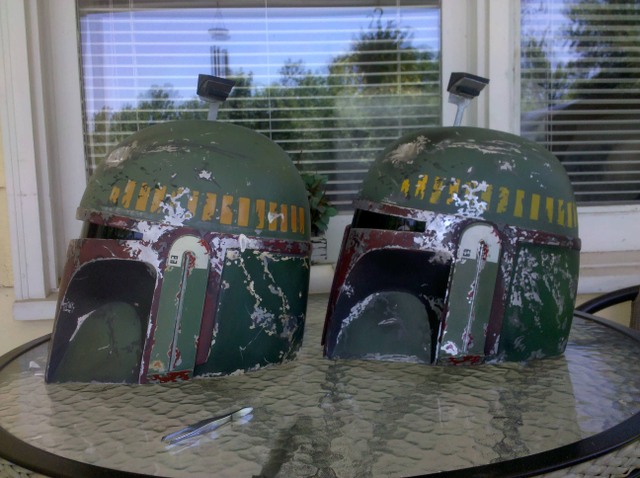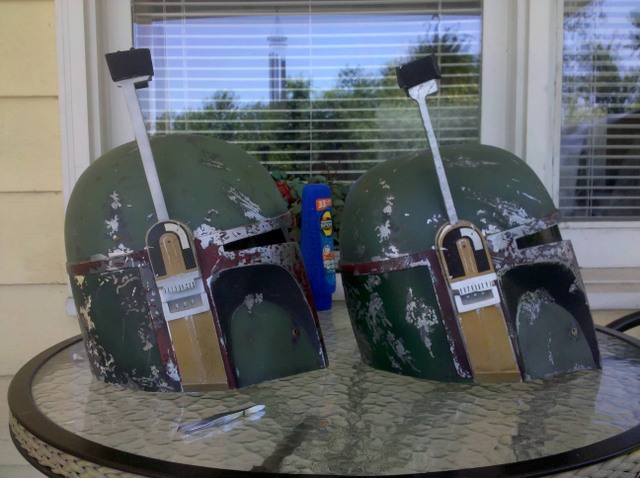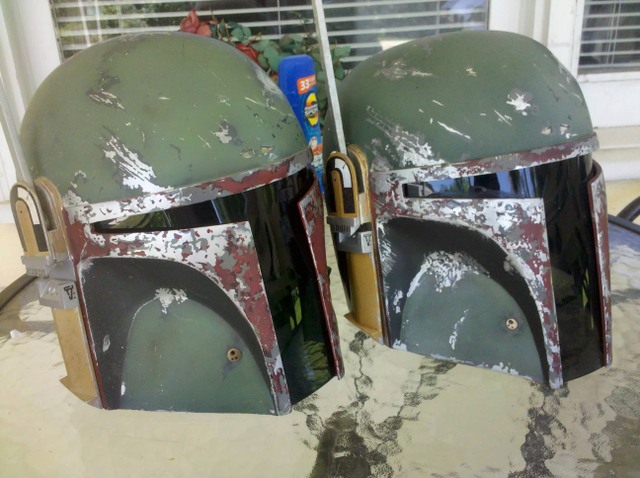 All the pictures related to this, are in my online pictures folder here:
Boba DP-DLX Helmet repaint