DL-44 SolidWorks and Pepakura models (And now - LL-30 too =)
Hi all,
I just want to inform you - I just finished DL-44 blaster model in SolidWorks and prepared the model for papercraft build in Pepakura designer =)
(Press on picture to enlarge)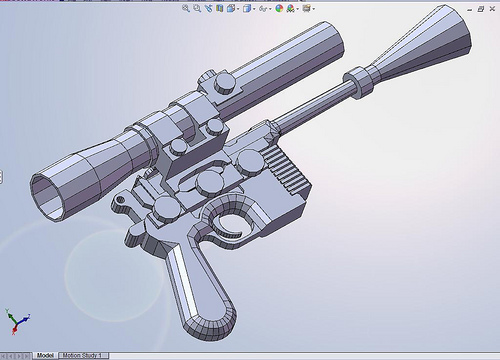 If you want to download eDrawings ineractive viewer with this model embedded,
go there
. ZIP-password: weequay
Model for Pepakura designer and viewer
is there
ZIP password is the same as in previous archive.
Model still needed to be unfolded and looks like that:
Best regards.
Last edited by a moderator: