With the current downtime, its been a perfect time to start working on my live action Deathwatch costume based off of the characters seen in The Mandalorian series for myself and some local costumers.
I opted for the 3d files from Great Ape Studio due to the quality of the files, the customer service, and just for being all round a great person to work with.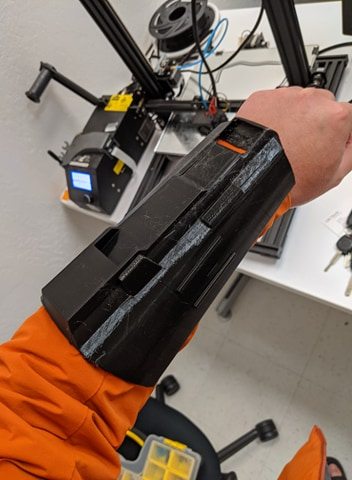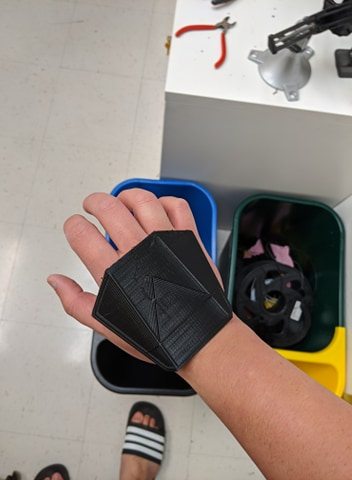 Some of the more standard shaped parts were printed on a CR10s using Zyltech PLA filament (thigh armor, shoulders, knees, chest). I had tried printing the handplates, knee darts, gauntlets, and the rest of the parts on a standard FDM printer (CR10s) and were not happy with the quality of the prints. Decent enough but I knew it could have cleaner details. The shoulder was also slightly undersized compared to the large looking shoulders seen on the actors in the show.
I upped the shoulder sizing to about 106% and printed a thin and hollow test piece (vase mode) in simplify3d.
Success. Flimsy but helped guide me well on figuring out the sizing for a standard version and large.