After sending my wife several subliminal messages over the last few months about how cool Boushh looks, buying Boushh items and talking about Princess Leia and Boushh, she has finally agreed to building one. WIN!
While I get armor parts sorted out with Scott (Darkshadow), collect fabric, materials etc. I thought I would tackle the Electro Staff. Considering this is going to be an extensive build, I did not want to tack on
more money than neccesary for the staff. While researching the Boushh build, I came across an image of someone using PVC parts for the Electro Staff. On my recent trip to Lowes I took with me the following Sideshow Figure Staff and reference photos.
Using the images I grabbed a 10ft-1inch PVC pipe along with several coupling and adaptors that I thought could work.
Here is what I grabbed for $30.93
I decided to first begin with placing on the bottom footing and details of the staff. I used a 1 inch locking end cap and 1 inch PVC Union socket end to achieve this: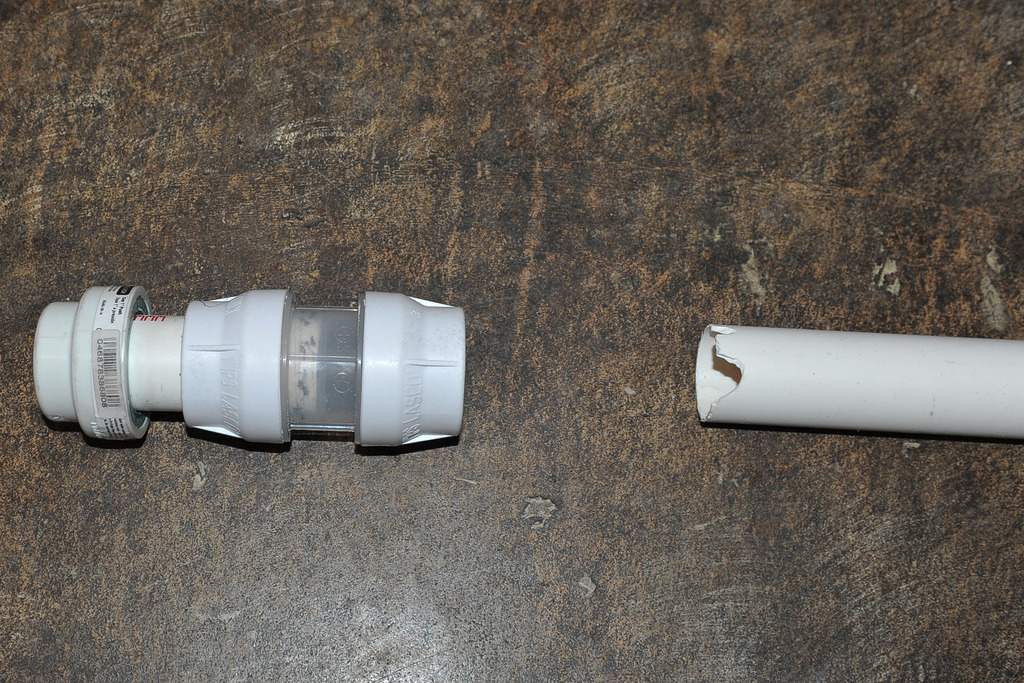 Since the staff is so long, one of the things I wanted to do was to have it separate in two piece and attach on/off for easier transport. I noticed in the reference photos, the staff is held onto around the chest area. Since my wife and I are the same height, I decided to cut it at my chest level and this will be the area I could place a coupling to connect the lower and upper parts of the staff. The connection coupling can then be covered by holding the staff in this area.