Taking a break from the Bulloch project for a few days has allowed me to catch up on a few TDH member orders.
Based on this pic from ESB:
I've redesigned my ESB pouches to be more screen accurate: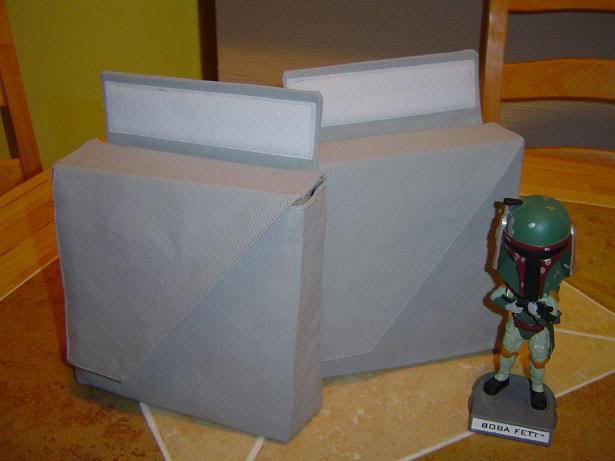 They're made of a blue/grey canvas, and are measured at 7x7x2 inches with Velcro closure. I've also added Velcro tabs at the top instead of belt loops at the top for attaching to the backside of the ammo belt.
Comments are welcome!