OK, this is more of a "How did I do, guys?", as opposed to "Here's a revolutionary, realistic looking, and easy technique for your armor". And there are a ton of pics. Could I turn everyone off of checking it out more?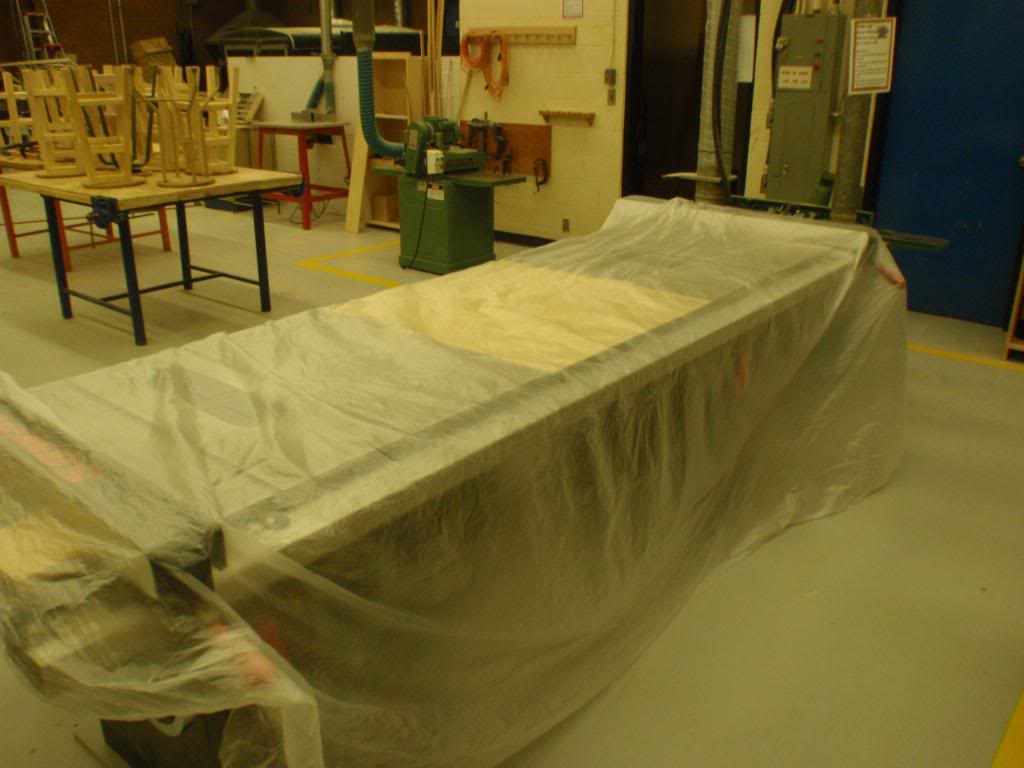 No, it's not an episode of Dexter. It's my 'dropcloth' draped over the school table saws.
Here's my armor. It's RKD's vac-formed Boltaron & ABS armor, and painted using RafalFett's ESB stencils. I applied Dupli-Color's adhesion promoter before priming with a no-name-brand basic primer. After it dried, I used Tremclad Silver as my metal base. Next step was to mask off the silver damage areas using Rafal's stencils and Winsor & Newton masking fluid. Step 3 was the yellow damage. I used Humbrol 154: Insignia Yellow for the yellow, shot through an airbrush after masking. The green armor color I used was Testors' Model Masters Euro Dark Green FS 34092. I then clear-coated it with Minwax polyurethane gloss clear coat. If it's tough enough for your kitchen, it should be tough enough for trooping armor.