This is the Start of the per-work and paint job for al13ns....
So far all major trimming has be done to the full set of FP V.2 armor w/o Knees. The first layer
of primer has been applied to the Collar and Chest pieces. They will be sanded in the
morning after they dry then followed by a second coat.
6/11/07- UPDATE
The The chest armor is 99% finished. ( few more minor details and layer of dullcoat) next Will
be the collar ,back ,cod and butt and last the the shoulders, More updates to come
6/25/07- FINAL UPDATE
All armor was completed and shipped a few days ago.
al13ns i want to thank you for being the first to trust my skills. I hope you enjoy the armor.
-Steve
Painting Services and Future Helmet Plans
http://www.thedentedhelmet.com/showthread.php?t=19873
*if anyone needs anything painted send a PM or send E-mail to SMR2005PCwiz@yahoo.com
(Below is a link to my own Painted armor)
http://www.thedentedhelmet.com/showthread.php?t=18513
:cheers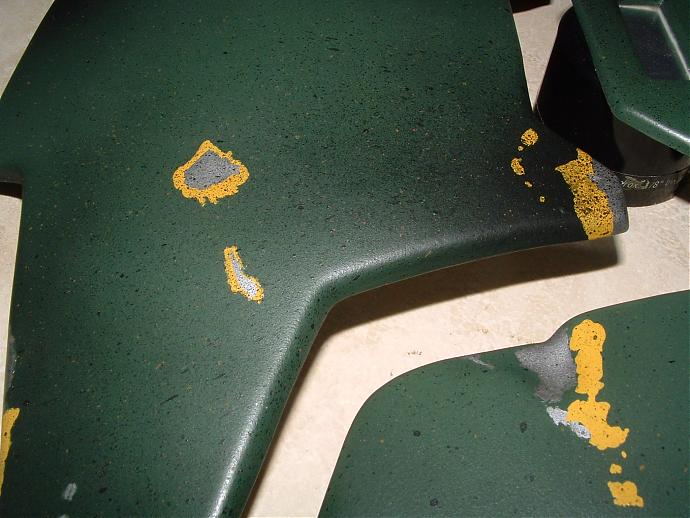 Last edited by a moderator: