Hello all, here is my completed ESB bucket paint up on my Don Post bucket, completing a lifelong dream of mine. This took me over 250+ hours, off and on over 6 months and I can honestly say this was the hardest project I've ever undertaken. I've learned a ton, and I know my next one will be much easier. I couldn't have done this without the amazing paint threads on this forum, Rafal's templates and other key pinned threads. I want to single out the unbelievable painting skills of Fett_4_Real, SuperJedi, ToEleven and Fettastic as massively inspirational and who's threads I poured over time and time again...I tip my hat to you. The Blaidon Prop Youtube vids also helped me tremendously and finally, a huge thank you to Fettastic who patiently answered every dumb question this newb had and who's own amazing bucket pushed me to get mine to look half as good as his. Thanks a million.
My Finished Helmet (although I'm sure I'll continue to adjust, change minor things down the road):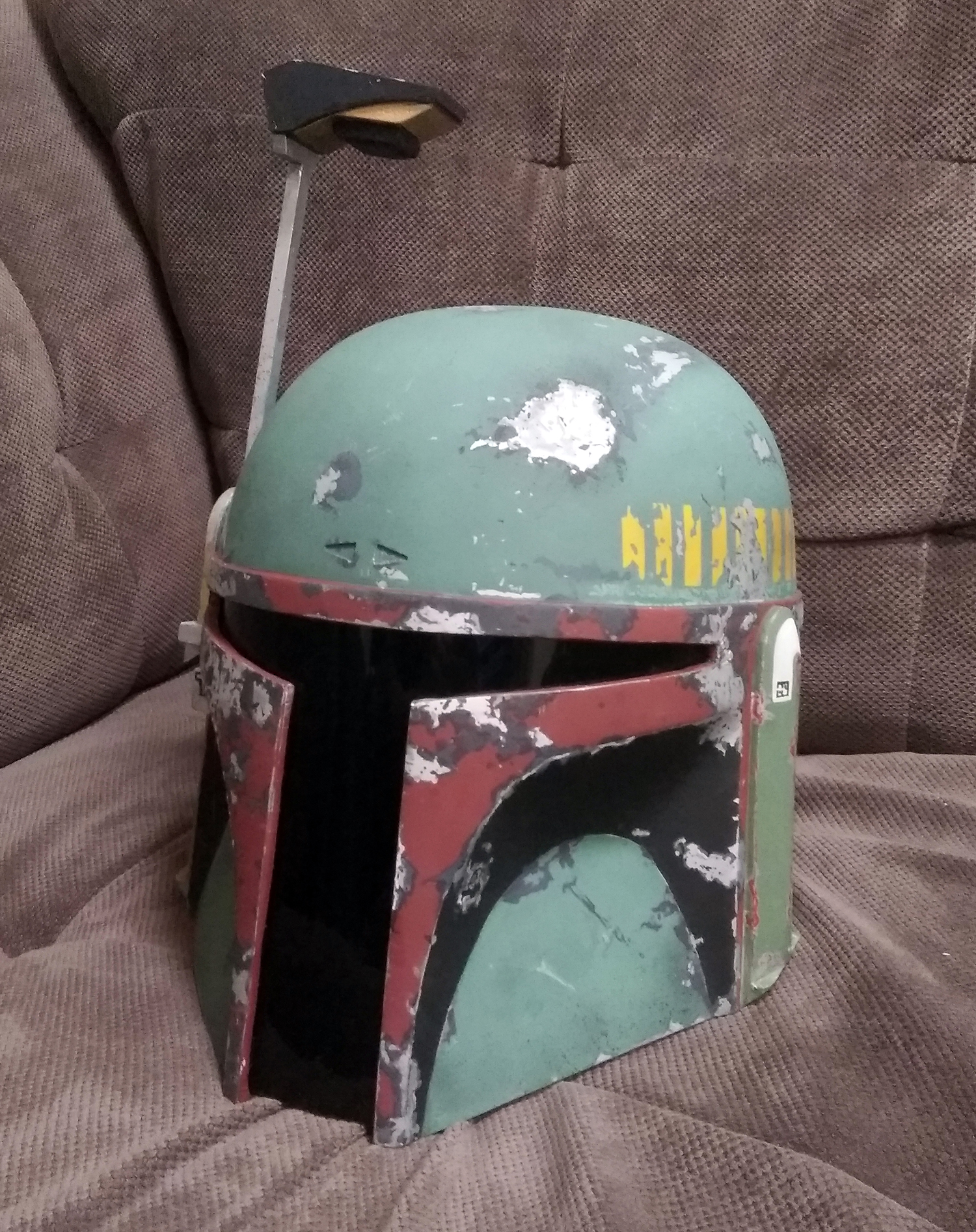 Looks a little green in these pics, but it was very bright in my house wih the skylight being very bright inside.
Here's a little behind the scenes. I've had this bucket since I was a kid, bought it around 1996-97. The DP has the 96 stamp on the back. Back when I was 12 or 13, I wasn't happy with how it looked, so I had painted it up to the best of my ability which is how it has remained for almost 20 years. My first step was to stand down all the helmet and use Aves to fill in the Lucasfilm DP 96 stamp on the back and then sand that smooth as well.
Here is what I started with:
Whole helmet primed with silver
Used Maskol and templates to stencil out the scratches.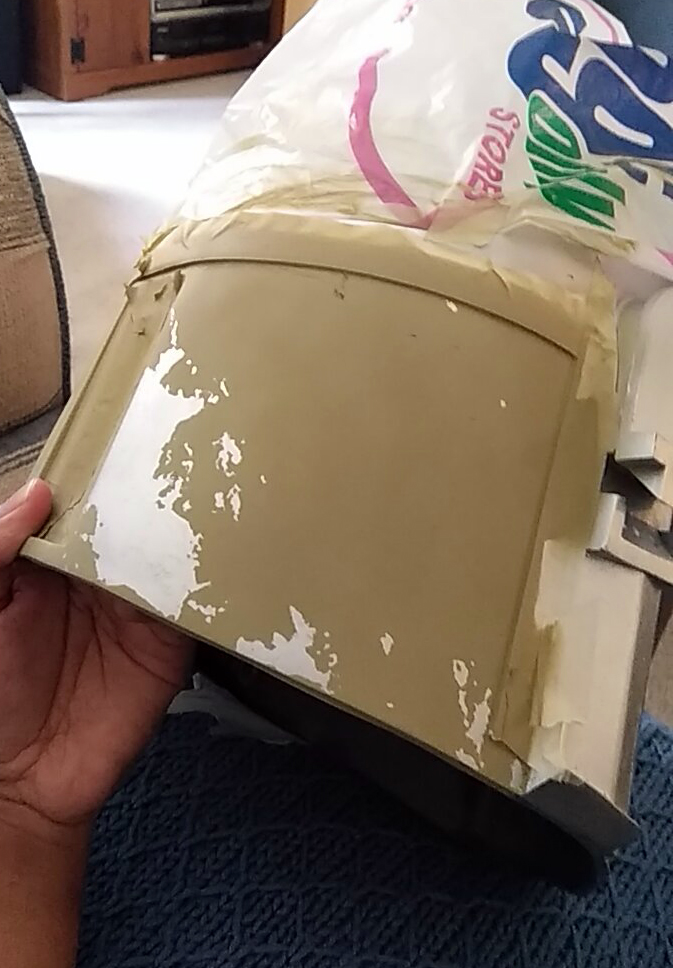 I messed up this part, as after I had gotten to this stage I went a little crazy with the 0000 steel wool and it looked awful, forcing me to just reprime the whole helmet over again.
A few other mods were: as the DP stock is too short, I popped off the ear and extended it to the proper length, then I epoxied and used Aves to glue it in. Since I am not interested in the RF moving this was a no brainer for me. Few other mods were: this helmet had a few 'pockets' were the mold had tiny holes at the bottom of both ears. I again used aves to fill those in and then sand them flush and smooth.
Now, time to save my pennies and hit up Wasted or Skyfire for a GHM one, I know I can do another one much better as I've learned so much.
Thanks everyone!
Last edited: