I have been studying on the t-tracks for a while and was sure that I had seen things like them a dozen times before. I think I read on the RPF that some guy had found some driveway reflectors that the stems could be used as the t-tracks. I looked everywhere for ones like them, but to no avail.
I had started recently reworking a blaster and I was thinking heavily about how to do these without having to order them online, so here goes...
I have had in my hobby tools for a while a clay gun. This is a tool that comes with a bunch of disks that you can load into it and use the plunger to push the clay through the precut shape in the disk (Much like the Play-Doh Fun Factory:cry
fond memories
)
I cut a new disk for it out of 26 gauge plate steel that I had here at the homestead...
In retrospect, the next steps would have been easier had I not cut out the circle first, but oh well. Hindsight is 20/20, after all.
Next I took the disk and designed my pattern on it...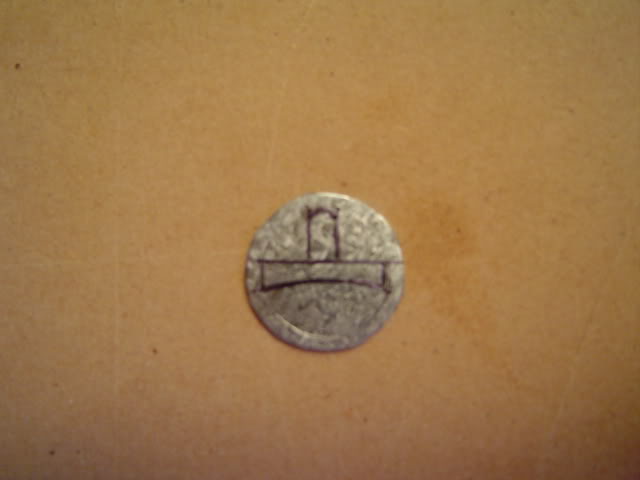 Then I used packaging tape to tape it down on a piece of scrap wood...
This made it easier for the next step. I used the drill press and several small Dremel drill bits to get most of the material out of it...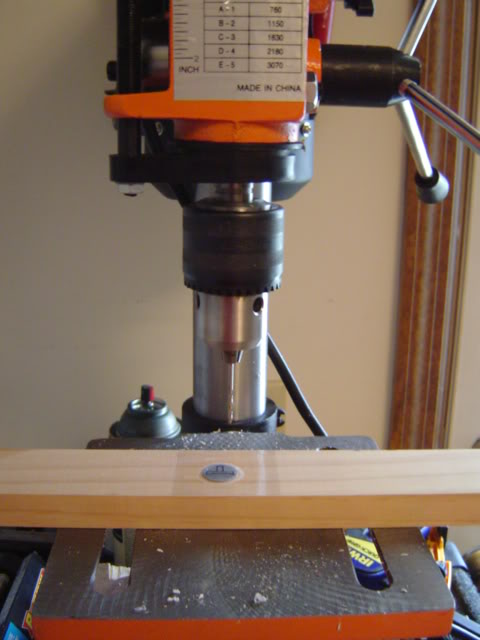 Then I used needle files to clean out the rest up to my lines...
I placed the disk in the clay gun did a test "shot". Took the disk back out and cleaned up a few small burrs that I hadn't noticed, put it back in and it worked great!!
I used Sculpey (oven-bake clay) and made a few pieces. I cut up a few pieces to see how they would look when applied. I was able to use Super-Glue to attach them. Here is a pic of the test fit...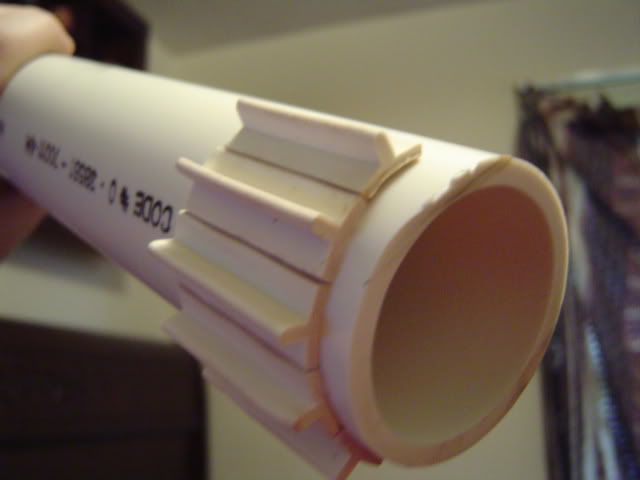 Well there it is...This board has given me so much already I was hoping that somebody could use this in return. Thanks for viewing!