Hello Fellow Fetts,
I'm getting Boba Maker Gauntlets and was curious about the Left Gauntlet and little
Red
LED on it. I'm sure someone here knows but how does this light up? Is it:
1) Always on and steady
2) Blinking (
If it's this.....at what cadence?
)
3) Pulse (
Fade in/out
)
For the Right Gauntlet - I see in the 501st Reference Pictures there are two holes. Are anything installed here - like on the ESB Gauntlets? (Guessing the answer is No - but just want to be sure. But Boba Maker does include these switches.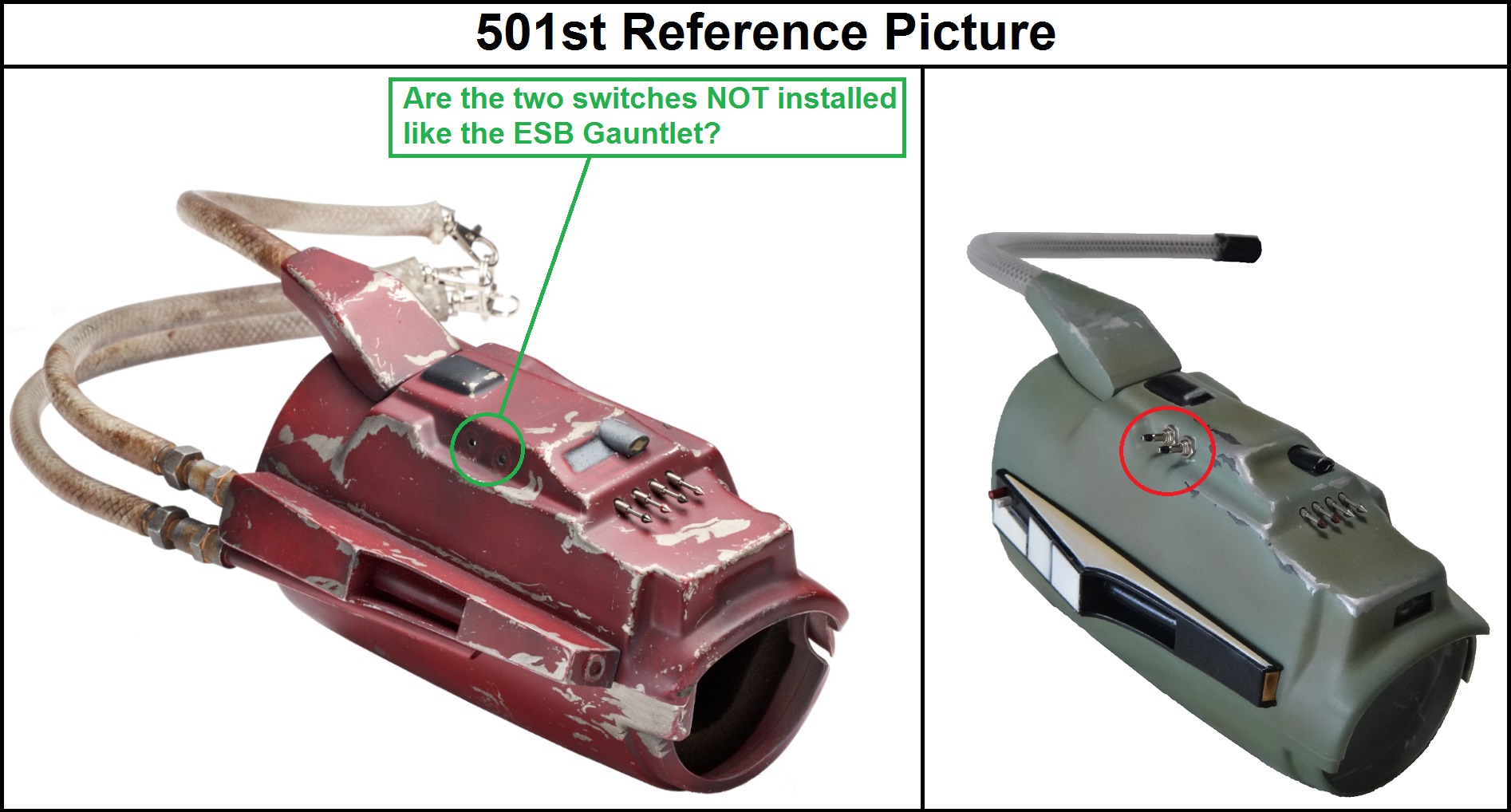 Thanks for any info!
-Iron