Well as some of you may remember (if you don't, I won't be suprised), I had a Jango costume that didn't look that great and was not complete. So I decided I needed to do some refurbishing
. After a few months and some cash I came up with this new and improved suit this past saturday night (completed 2/26/2005). I hope you all enjoy it!
Here's the OLD suit.
And here is the NEW Jango Fett Version 2.0!!!!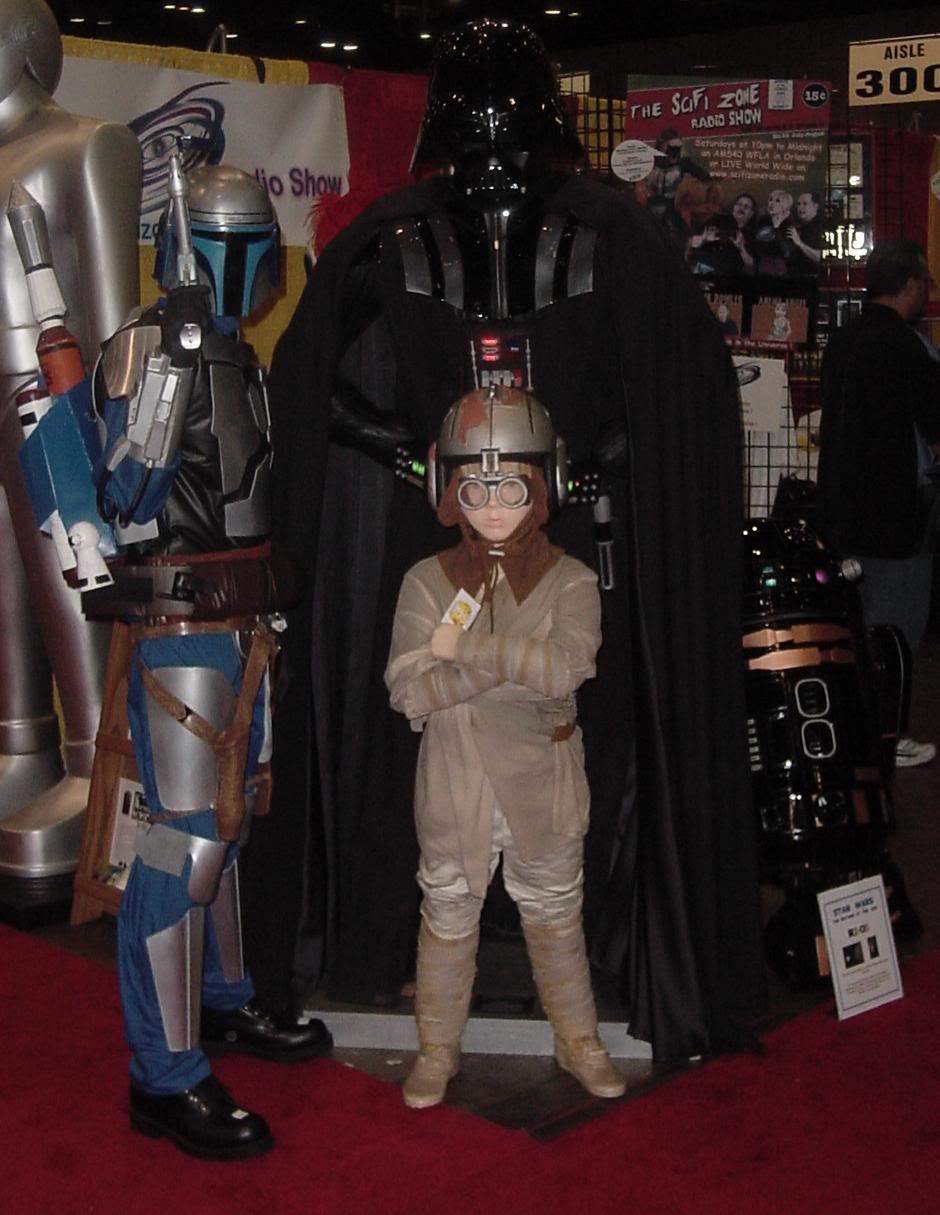 This was at MegaCon here in Orlando, Florida.
I stood by these statues/manniquins(sp?) for a little while and stood still. People started to think I was a manniquin until I startled this one kid trying to look into my visor. That was a pretty funny moment. Anyways, on to some more pictures.
This would have to be one of my favorited below mocking Anakin's pose.
I don't really like the way I was standing in this pic, but I figured I had to throw the femtrooper in there.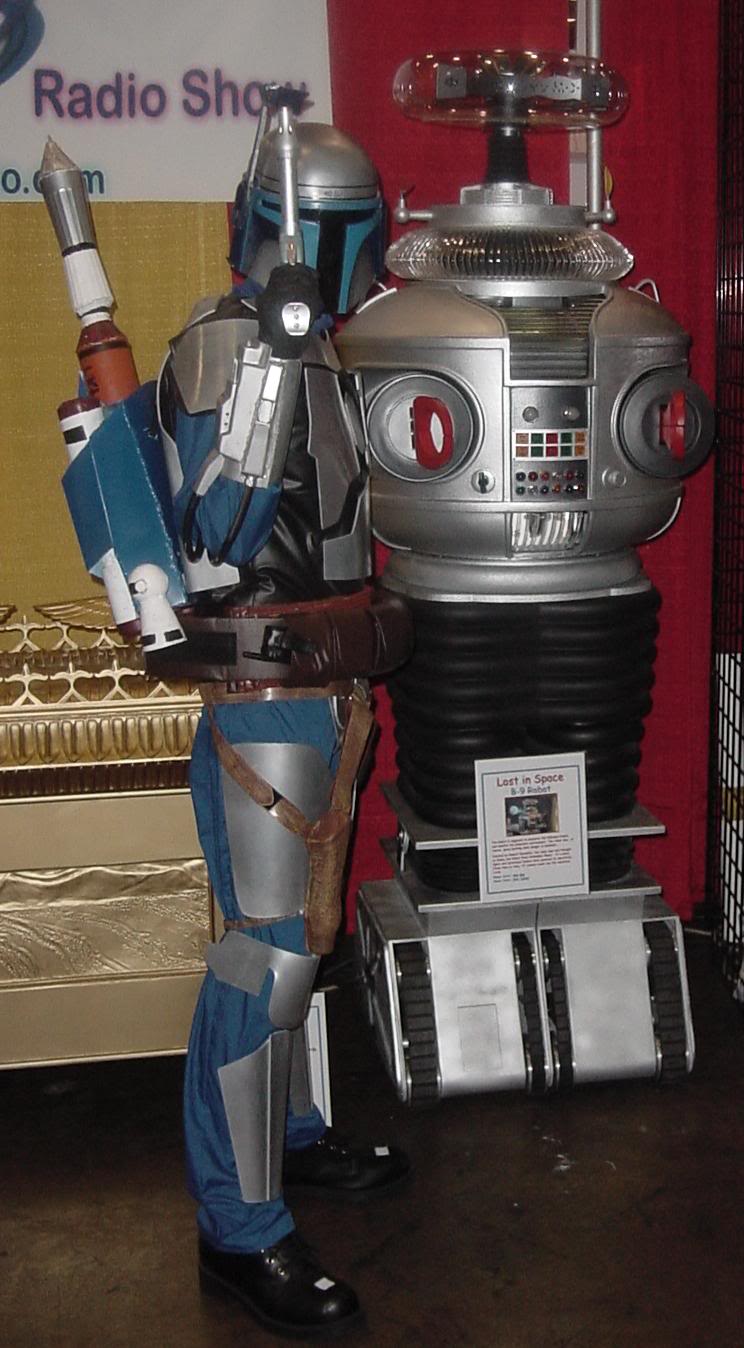 Now I know there is a fwe things I'm missing, such as the boot/shoe armor (which was alright at the beginning of the day, but began to come off so I just took it off), knee darts, the gauntlet dart, and some stuff was slipping down, but no one at the show noticed, so I am pretty happy. My jet pack also started to have some problems as the day went on so I had to take that off at about mid-day. But other than that, I am verypleased with this. Any questions or comments would be greatly appreciated. Thanks!
(special thanks goes out to ashtep, for the gauntlets, Mister_Fett_1975, for the helmet (That's a RUBIES! Great job!) Jodo_Kast for the armor (thanks for the discount man!) the company that made Rub 'n Buff
, and everyone here who helped me out whenever I had questions and so on. Thanks everyone!)