Got it done today finally, this has been in the works for quite a while now, actually the reason I got the helmet too. It's an entirely scratch built EE 3, the pistol grip section, including seperatly attached trigger guard, trigger, hammer, and grip, and the stock were hand cut on a band saw. The barrel is pvc pipe, the muzzel is a funnel cut down, and the stock greeblies were hand cut and detailed from plexi glass, and a few washers. The stock mount is a nice thick stock steel. That was all done by my real good friend, and amazingly so too, same guy who did the fiberglass work on my helmet actually. It's not perfect by any means, not meant to be. Wasn't going for extream accuracy, just something nice to display with my helmet, and I think I have that!
When I got it from him, it looked like this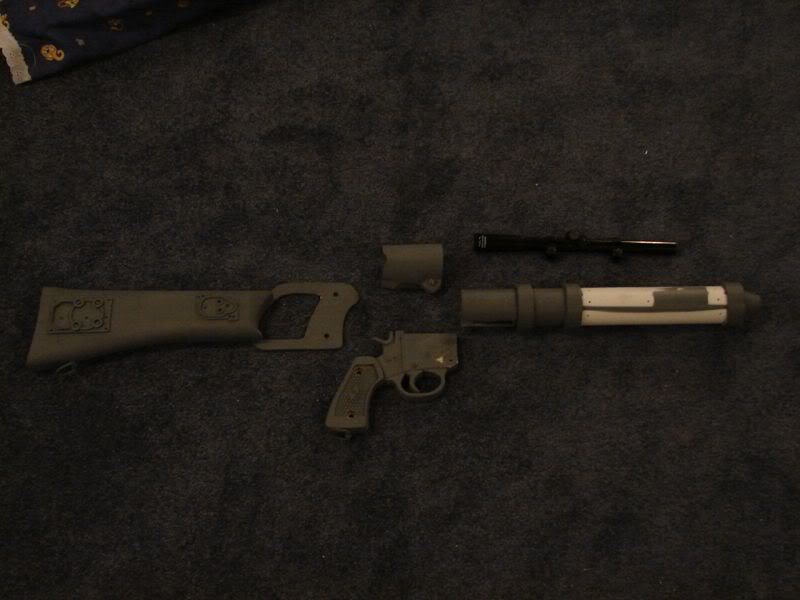 I made up the side greeblies (F4 phanton bomb racks, and fins) from scratch, actually an old tent peg, and some scrap .060 abs plastic. Made the scope mounts, and gave it a couple coats of black paint.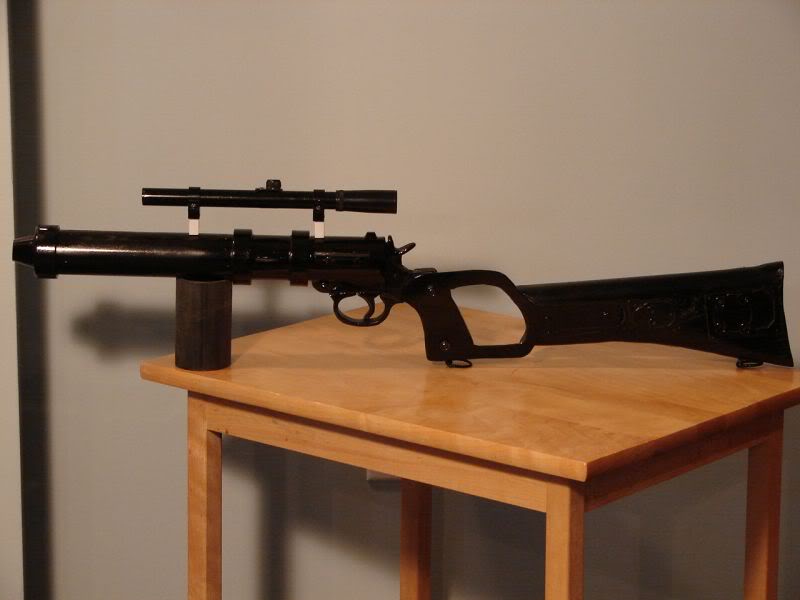 Then, did the weathering, dry brushed the whole gun with charcoal grey, and added the metal scuffs.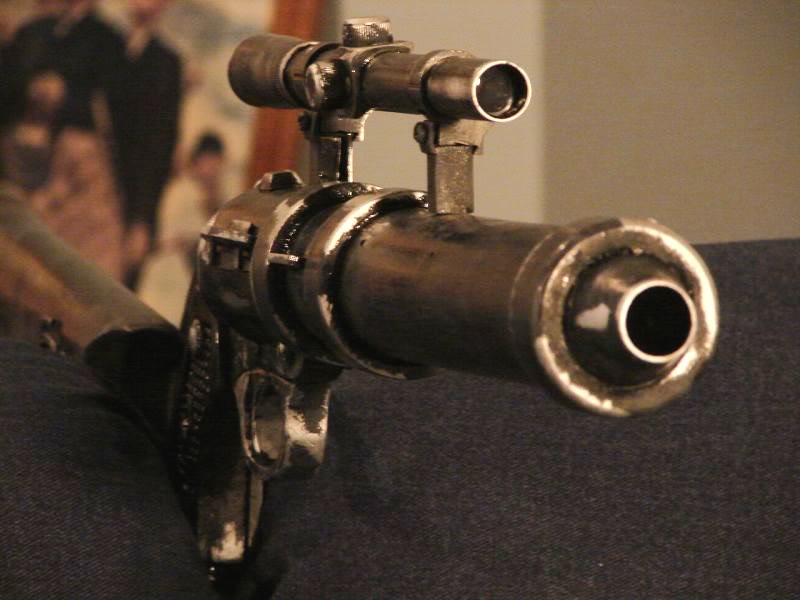 Then, did the rusting, and some general dirt (sorry for the bad shots)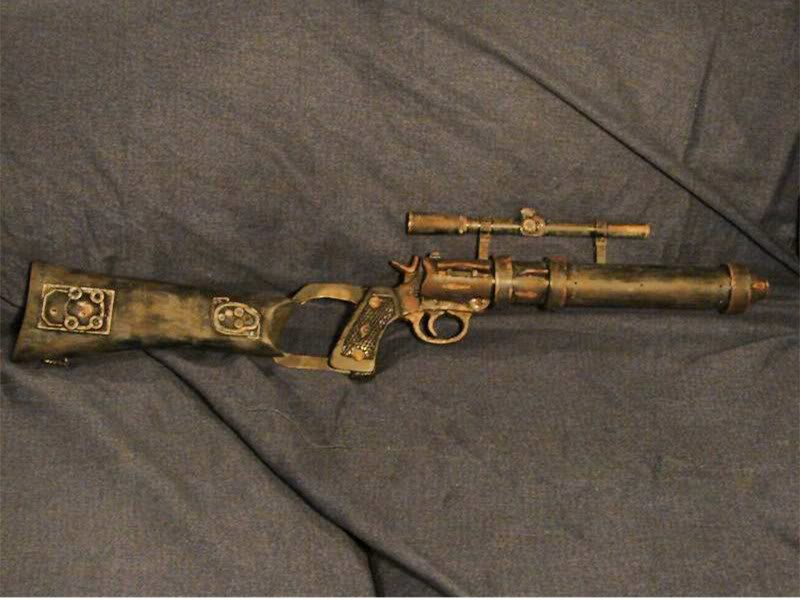 And today, got it finished off! My vent/grip strips came in from Blast Tech, which are just fantastic btw. Got those attached and weathered up, then added the sling!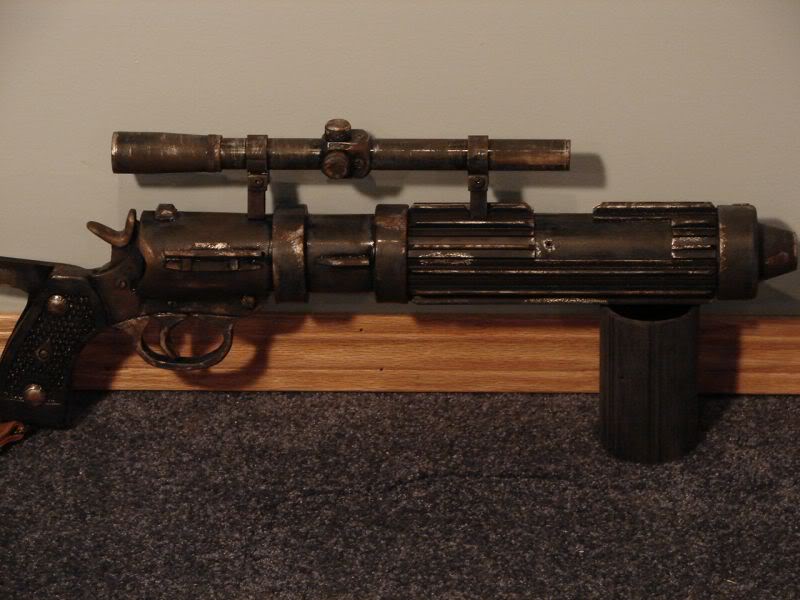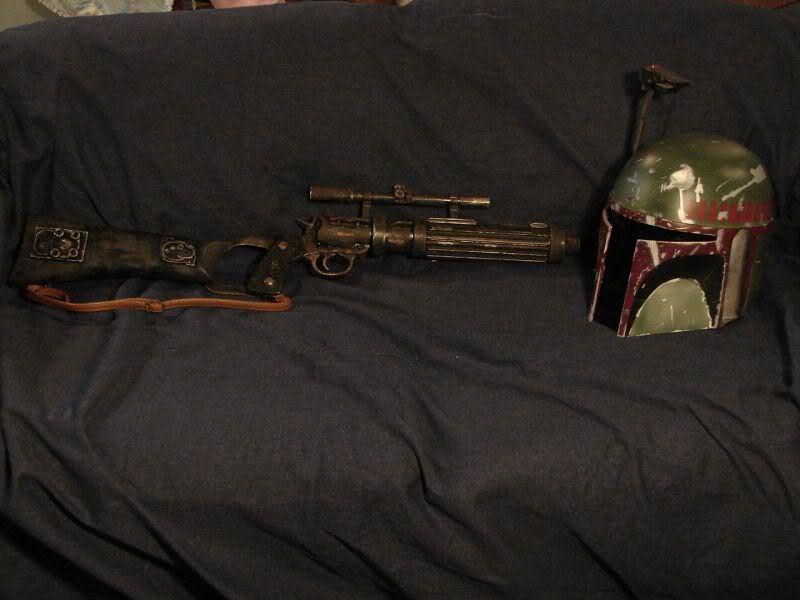 And, cause hey, I'm a dork!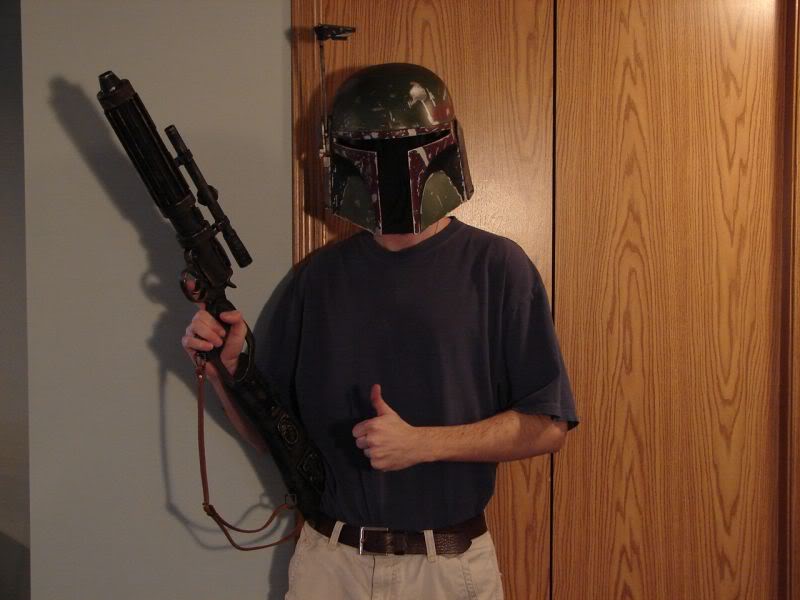 Last edited by a moderator: