I have been working on this on and off for a couple of weeks. Tonight I finally shot a coat of primer on it. I think it looks pretty good so far.
I bought it as a direct Webley casting. I had to shave the barrel down quite a bit to get my 1 1/2" piece of PVC over it.
The PVC fit a little tight over the orig barrel, but I was running out of material to shave away.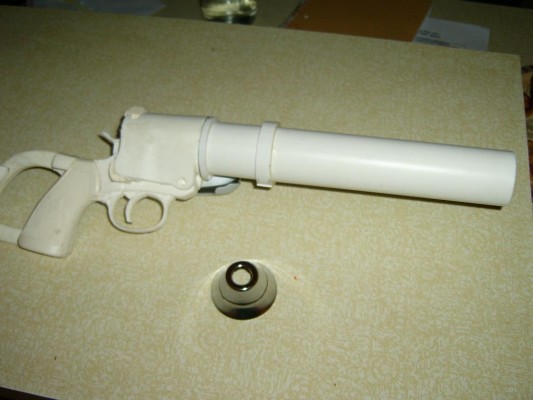 And here it is of tonight. I still have to make my scope mounts, and place my stalk greeblies.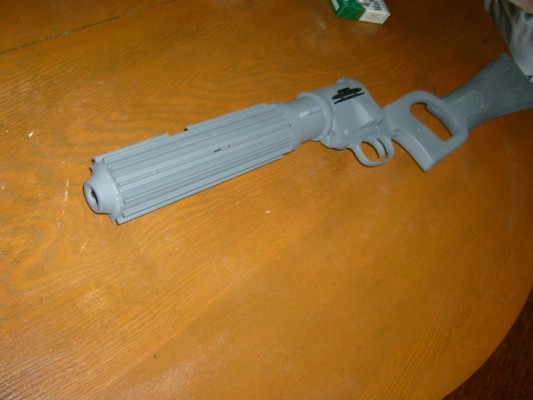 Please feel free to comment on it. Be honest. If it sucks, by all means, tell me! :cheers
Last edited by a moderator: