Well I am just about finished with my new and improved Fett!!
...now, I know I am a short version of Mr. Fett but that is something I cant do much about...:cry
Please feel free to offer up any advice..in other words...let me have it!!!
I want to thank a few people who have inspired me over the last year....:cheers
Jango Wes and Batninja...you guys were the ones who "encouraged me" to do it myself...thanks guys...you were right
Spideyfett....I owe you big time...I could have never finished this without your constant help...you are my jedi master!!!
Marrow Sun...your helmet is the ONLY part of my FETT that I did not paint...I thought about painting my own helmet but why try to upgrade something that is PERFECT!!
Fettpride...your armor is truly the best of the best!!:cheers
and finally I want to thank the following people: Ruffkintoy, MLC, Man of War, TK409, Skygunbro, Obi Sean Kenobi and Evan4218
I am sure many more upgrades will come but for now I am FINISHED except for some small details like attaching my wookie braids and completing my chest display.
now on to Jango?????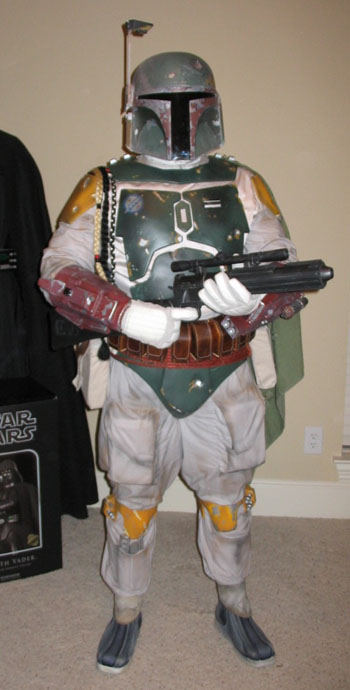 Last edited by a moderator: