I was out window shopping on my lunch break today when i saw these babies... check 'em out! (almost) the Perfect Boba Fett boot!!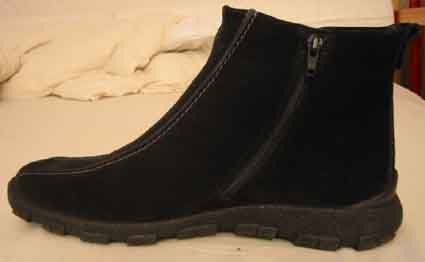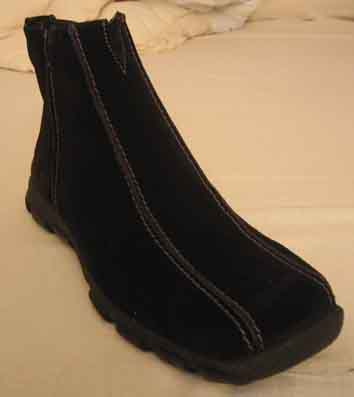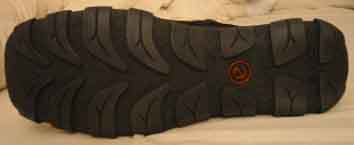 And compared to the AoSW it's pretty darn close!!
So.. the pros and cons..
Pro:
They were "cheap". 62 USD marked down from 112 USD
They are made of black sued.
They have the "correct" shape and form
They have the first bit of stitching in the right place (halftway done already!! Whohoo!!!)
Cons:
they are female winter boots.. lined with fur... eugh!
Very snug fit... and because of the fur lining i'll be forced to have very thin socks on..
Anyone else want one? they had two more when i left the store. could still be there. EUR size 41. ONLY. i take paypal... *hint* *hint*
Or.. if anyone has a (reasonably) accurate vest i'm good for a trade..