Long over-due update, though I just recently started working on it again. It's close to being finished, though there are a few details still left to do.
There are two versions of the pistol seen in the HS. I'm mixing the two, and adding some details to "realize" it more.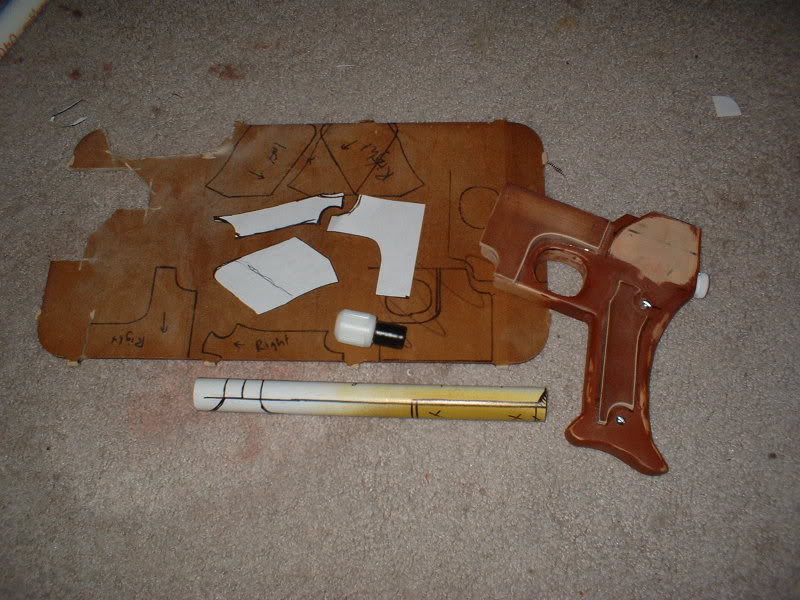 The front end "knob" detail was sculpted out of plumber's putty, right onto the PVC barrel. The little tube is the tube from a spray bottle, and there are four red wires tucked inside. I'm going to leave the tube clear on the final painting.