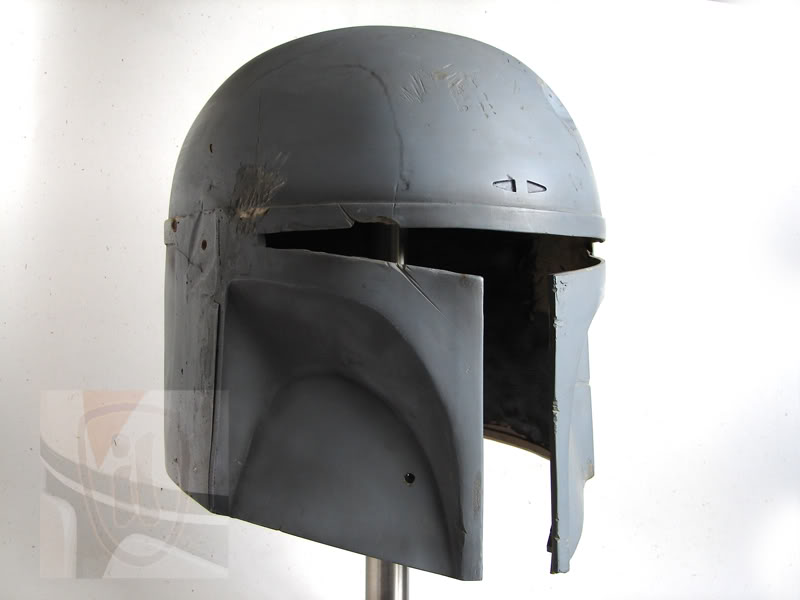 This unfinished Fett helmet came to me around 1986. It's been sitting on a shelf ever since. Here's how it ended up there:
A friend of mine had sat in on some college Industrial Design classes at a northern California community college during his high school days. He knew he wanted to work in VFX so he got a jump on things early on. There he met an instructor who was also an ILM employee.
According to my friend, the ILMer introduced him to some ILM staff in San Rafael. While there, he allowed him to make a mold from an original Fett bucket. Whether screen used or not I don't know. He eventually started working at a well known LFL collaborator's shop and then lost interest in finishing the helmet. One day I was over at his place and he asked if I wanted to take this stuff off his hands. No hard choice there. I wish I could list the many great films he went on to work on [and still does], but I want to protect his identity.
At the urging of a couple SCG troopers, I am posting these pix here to see if TDH can determine its lineage. Whether it's ESB or ROTJ I do not know; you all know more than I.
I approximated the same angles as Braks from this thread:
PP2 casting vs MF - You be the judge
I noticed that the back is not warped like the MF. I can only guess he wanted to fix that 'mistake.'
I await your verdict...