I made me-self some horns out of putty
And i used a bald cap for my head.
After applying alll the face paint: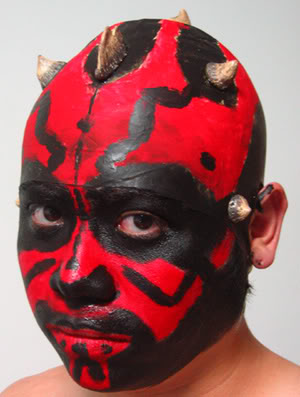 I tried to stick the horns on using spirit gum as suggested by another maul site.
However they seem to still drop off, despite holding them in place for almost 3 mins each....they seem to be less adhesive esp on the bald cap...any one can help get them attached more securely??