Well-Known Hunter
Preferred Vendor
So ive decided to scratch build a Fett bucket, for a few reasons. 1 It seemed like a fun inexpensive project. 2 i want to do a custom mando after i finishmy ESB fett, without having to buy another bucket, and 3, if this comes out as good as im hoping, i can offer some for sale (or trade)to help me finance other costumes.
i have a bobamaker helmet which i just recently picked up from 7654321a, which will be my ESB fett helmet for trooping, and that will also serve as an excellent reference for size and angles and such.
So i started with the WOF templates and some heavyweight posterboard...heres where im at right now...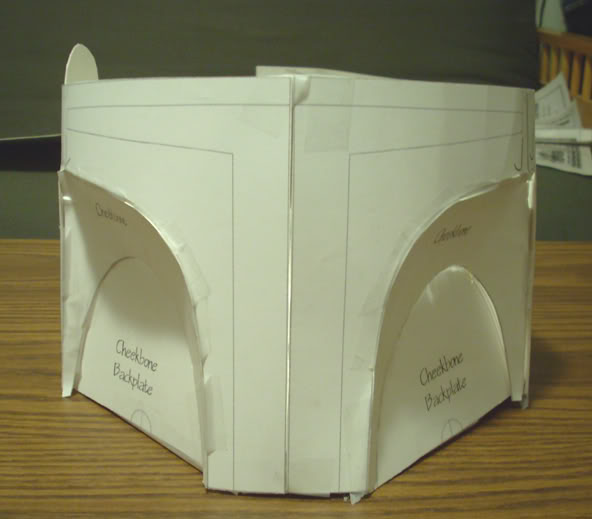 Once i get this shaped out for the most part, i will glass the inside to sturdy it up and then use bondo to smooth the seams and any imperfections, and also fine tune the details.
Last edited by a moderator: