Finished my first CTP2 bucket kit. It was a fiberglass mold that I sanded, painted, weathered. Used apoxy for the resin parts (ear caps, mouth vents and cylinder). And hot glue for the visor (first time using hot glue, messy!)
Then I used military style helmet padding for the inside. These worked allot better than I thought and it fists snug like a football helmet, and it's comfortable. Better than using just foam I think.
The red color scheme is my own, I did not follow any "canon" schemes. It was influenced by the red CTP1 helmets I saw in the animated series.
Some quick pics below.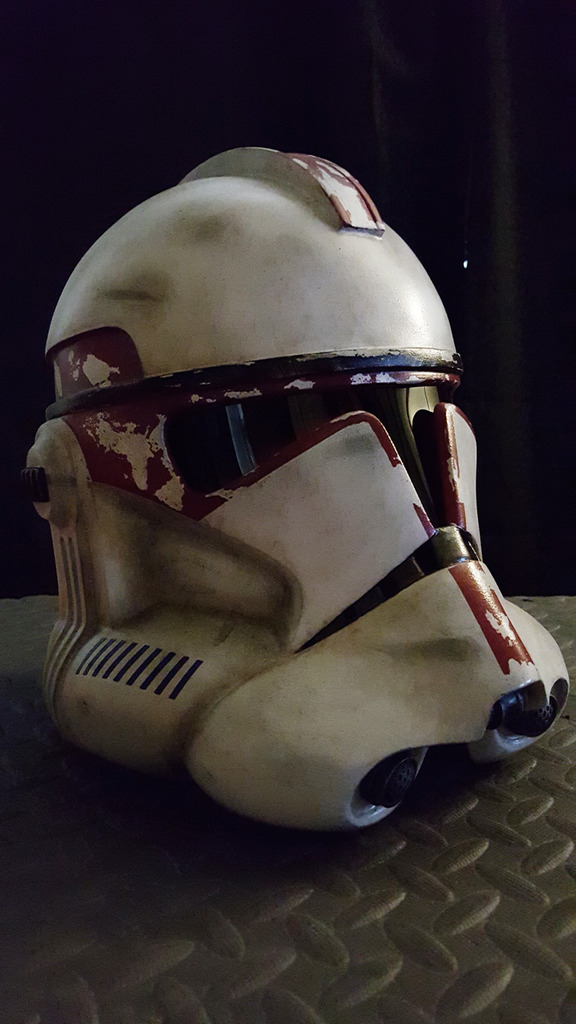 Inside padding: