I've been asked a couple of times for a weathering tutorial so I'm going to try to catalogue my process as best I am able.
The first thing to do after the armor is all ready for paint is to decide what kind of base metal you are going to use. I have always used different kinds of silvers, but I have seen somebody who used plain grey to emulate duraplast and I've seen bronze look really good as well. For a while I used spray paint and there are a lot of options for that. What really matters when using spray paint is that you use the same brand that the rest of your paint is going to be
Recently I have begun to use rub n buff metallic wax for my base coat. I think this might be overkill on my part since the metal color doesn't matter a whole lot unless you don't paint over it, but I'm practicing for a Jango. There are several different shades of gold, copper, silver, and pewter available; to this point I have only used silver and pewter. Rub n buff also requires a lot of prep work before it can be applied. You need to prime your armor, wet sand at 400, and wet sand at 1000. Better results can be achieved by wet sanding at various other grits going up to 2000 and priming in between each wet sand.
After your armor is all sanded apply a bunch of small globs of the rub n buff all over the pieces and begin rubbing it vigorously with the palm of your hand. Rub n buff is a wax so it needs heat to melt it to the primer. You will probably get smudges and places where the rub n buff will just not stick. This is very frustrating, but it happens to me every time. At this point you can either: resand and start over, try applying more rub n buff, take the armor as is and move on to the next stage.
After the rub n buff is on you can make it very lustrous by taking an old t-shirt and buffing it very hard. I spent 10 minutes on each piece when I did this and the results were pretty cool; I could see my own reflection in the armor!
Here are pics of pieces rub n buffed using various methods
Pewter (I have used this color a few times and I have never gotten really good results like I have with silver. I'm not sure why)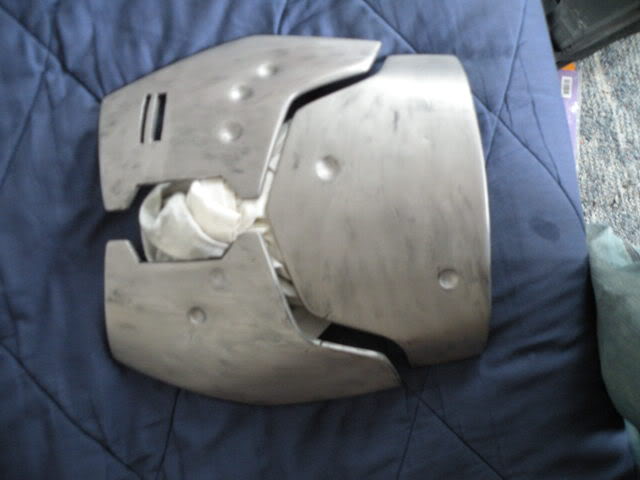 Silver buffed (in the ab plate of the first picture, that's not a large smudge; that's actually the reflection of me taking the picture)
Silver not buffed
And a couple of comparison shots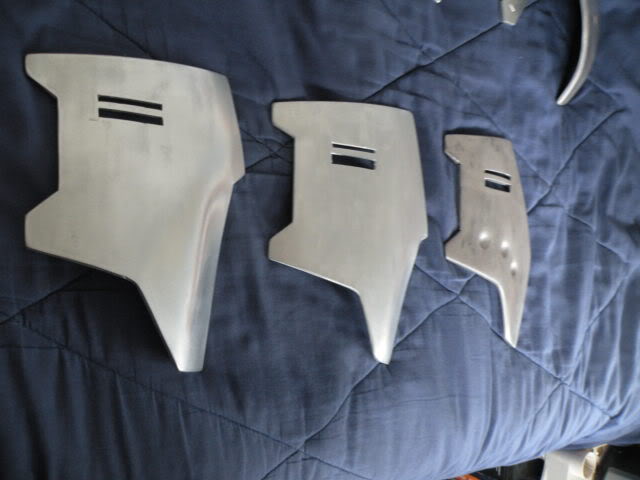 Now on to the painting! This is definitely my favorite part of the whole costume building process. I use layered weathering which means that I have a basecoat, and then I paint on all the layers while masking off portions of the armor between each layer. I used to use toothpaste and then I used rubber cement, but now I use liquid latex masking fluid. This stuff costs 15 bucks for a small bottle so toothpaste or rubber cement are really much more cost effective.
Apply your masking fluid to wherever you want the metallic color to show through. Remember that you want to leave room for your aesthetic primer so make your damage a little smaller than you see it in your mind. Weathering needs to be random, but it also needs to make sense. The edges of metal plates weather a lot faster than the inside; the same goes for raised surfaces. When doing the rest of your weathering make sure to mix up damage type (scratches, scrapes, dings, blast marks), size (small scrapes, long scratches, etc.) and placement (even spaced damage all over the armor doesn't actually make sense). If your armor had any stripes or sigils on it make sure that the paint chipping overlaps them too. It's a little thing, but showing that individual bits of weathering are not confined to certain colors makes the whole piece look much more realistic.
After you're done masking the base metal apply a few coats of your aesthetic primer. After is dries mask off areas of the primer and apply a few coats of your topcoat. At this point you can begin to rub the armor with your finger to remove the masking fluid (or wash your armor under a faucet to get rid of the toothpaste) to see how the weathering looks. Pat yourself on the back; the hardest part is done!
*on this set I used Krylon Ruddy Brown primer in between my aesthetic grey primer and the burgundy topcoat. It can make your armor look slightly rusted, but it should only be used sparingly or else it loses the effect*
At this point you can begin to paint on any stripes, markings, sigils you want. If you're going with basic geometric shapes it's fairly easy to just make their outlines with blue painter's tape, but detailed designs are more difficult. I'm going with 2 stripes going down the armor on this set so I just lined up all of the painter's tape and then used ripped up pieces of newspaper to cover the rest of the armor. I applied my masking fluid and then laid down the ivory paint for the stripes. I remove the masking fluid before doing sigils and designs because after enough layers of paint the latex is really hard to get up, and because repositioning the painter's tape always rips up some of the masking fluid anyways.
Here are the stripes painted, but before the masking fluid is removed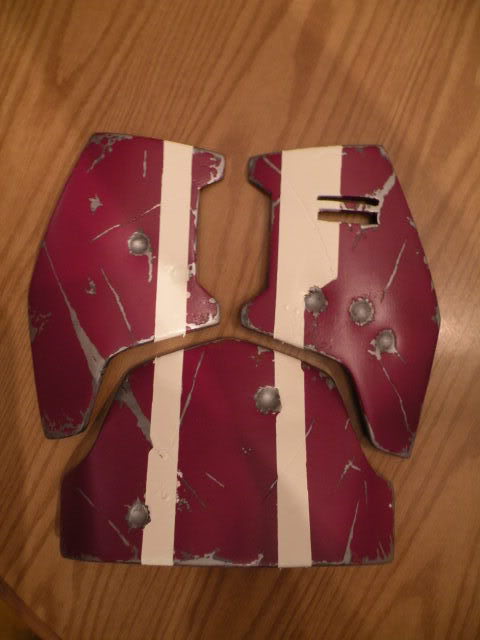 and here is a shot with the latex removed
some close-ups of the weathering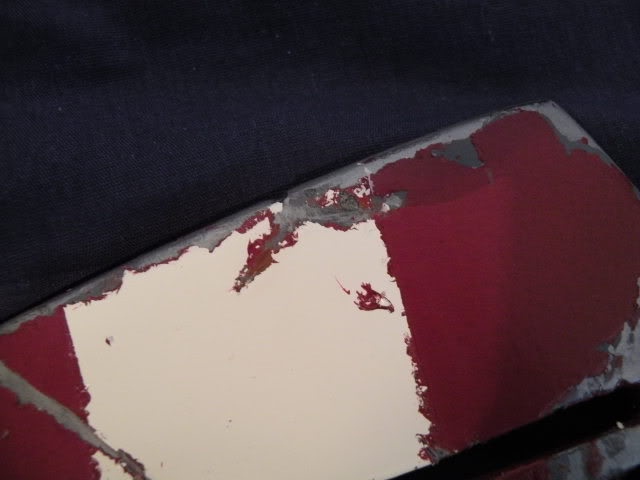 After all of your painting is done the last part is topical grime weathering. I've been pleased to see lately that a lot more people are taking the time to do this step on their armor, and it makes a huge difference. It's one of those things that people might not be able to put their finger on, but they will notice if your battle scarred mando is perfectly clean.
There are a couple different ways to achieve the dirt on your armor. Misting with spray paint can look really good if done lightly enough and airbrushing is also very nice. I've seen people use artist's chalk and even actual dirt as well. Another very popular method that I have never tried out is blackwashing which involves mixing water and black paint and spraying it on your armor. Which method you choose will be determined by what materials you have easily available to you and what environment your mando predominantly works in. Ash and soot look different from dirt.
I use mixtures of acrylic paint, and on this set I just need basic dirt colors. Black, burnt umber, and raw umber are mixed in equal parts and then applied with a napkin. The exact technique takes practice to get down, but basically I add a little bit of paint and then wipe it off and then add some more and maybe wipe it off. I'll keep on going like this until I get patterns that I like. The key is to get the paint stuck in the crevices created by all your layers of paint since that's how real dirt would accumulate. Remember to be random here too, but apply the most dirt on the edges of pieces and in those crevices.
I learned this particular topical weathering technique from SEEKER on TDH and he has a video that shows it near the end (about 6:13). His technique works well for light weathering whereas I generally go for something a bit heavier
Some close ups of the grime in the crevices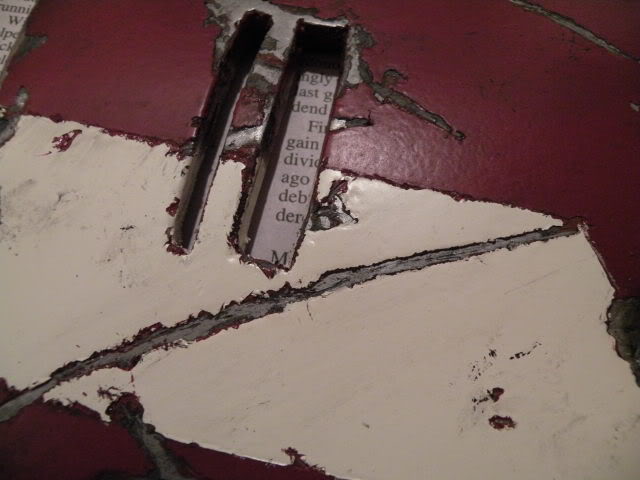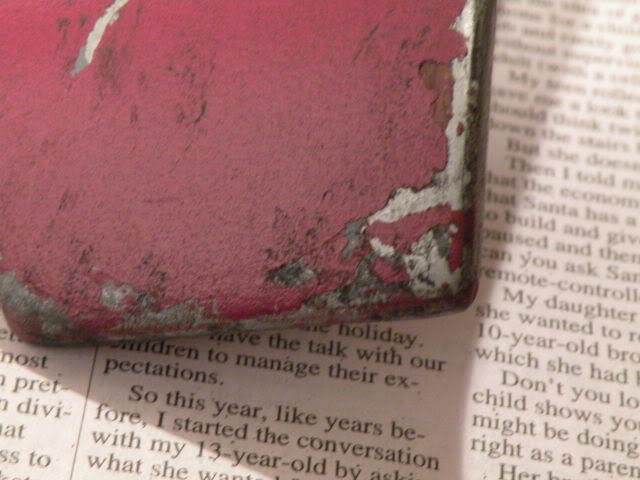 And that's it! Here are some pics of the finished pieces so you can see how it comes out.
PM me with any questions, or ask here so other people can see too.
Last edited by a moderator: