here he is, this is my son showing off his almost complete costume for ROTS. Many thanks to the Trash can armor guy and Forced Trekker(who made the custom child sized helmet). Everything was painted and made by me(cept the helmet, I painted it, forced trekker made it), the knees and all armor were cut from a trash can, and the jet pack was made from an OJ container, air freshners, pop cans, and some chip containers, I have kept this project under $100 so far. Cant wait for Wedsday, is anyone else working late hours on their costume or costumes for ROTS?
heres an updated pic of him, the knees are currently being modified and the cape and gloves are next. I'm skipping the wookie scalps and girthbelt and sidearm, as this is a costume for a child and it would be too bulky with the complete screne accurate costume, actually im gonna try to get some braids for the scalps, but the rest im leaving out.
ok here he is all done and ready to go get in line at the theater, the little brat was watching AOTC at 6:30am when I woke up today. I'll post pics from the theater later this weekend.
oh ya we do need to go find some gloves at wal mart real fast.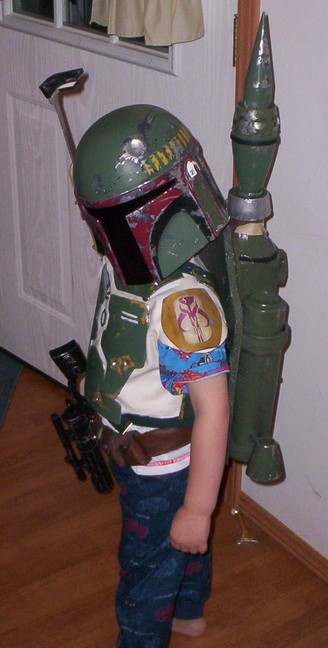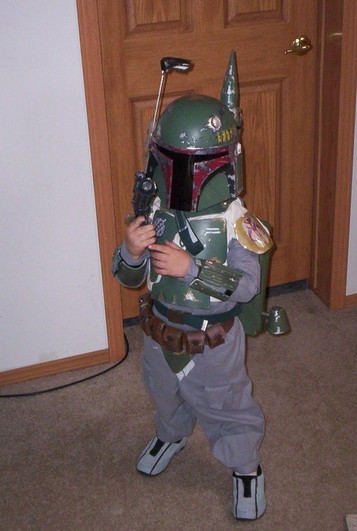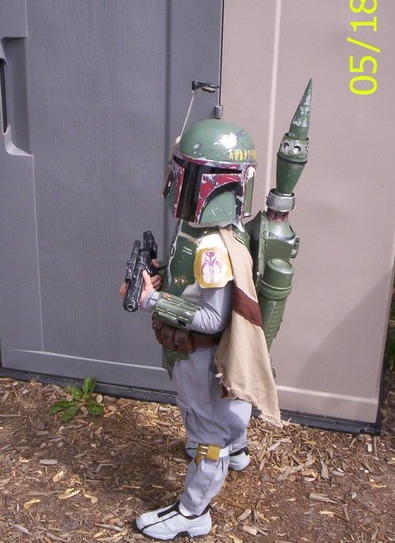 Last edited by a moderator: