so I brought some Bossk patches and thought I really should add to them...
And this is a perfect excuse to pull out my sculpting tools and start a new project.... after all you can never have too many project
I started firstly by finding as many images as I could gather from the web.... not as much out there as I would like, which is very frustrating and I don't own one of those awesome collectible figures. So I'll just have to work with what images I have so far ( I imagine by the time I'm done, I'll have a good database of Bossk images)
I have some WED clay sitting around, so have decided to use that and build it up on a sculpting bust I made a few months back.
I have blocked out he basics so far, just a quick two hours from setup to wrapping in cling film to protect it and stop it from dry too much.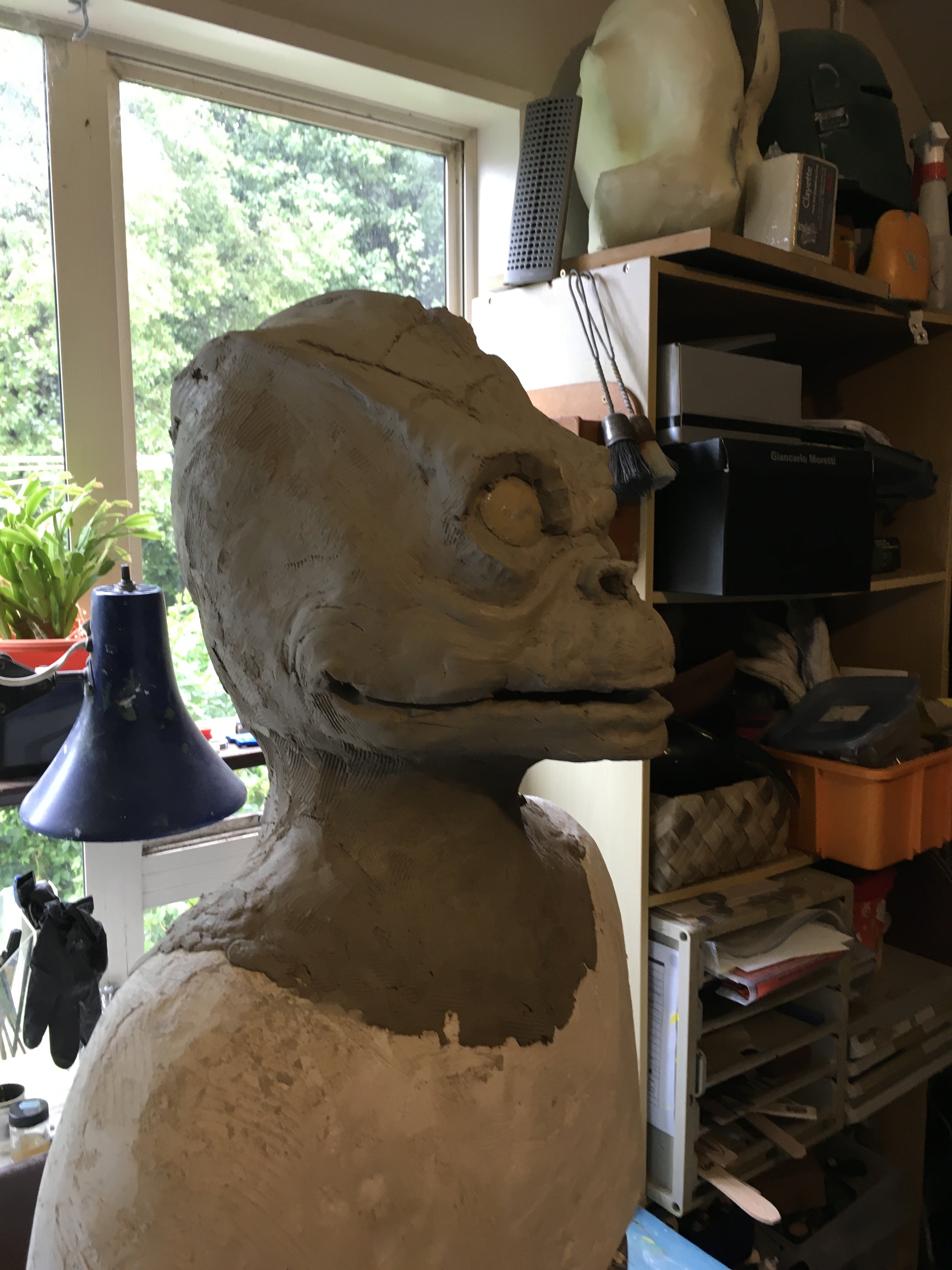 Still plenty of work to get the shape right, thicken neck, fix up the snout, and maybe find better eye replacements and redo the eye area.
Will post more progress soon.
Last edited: