Hello everyone!
After browsing this forum for awhile, decided to take the plunge and start a thread of my own! Hope you enjoy!
This is my first project in the 3D Printed space. I've had a Ender 3 for a few short weeks and after trying and failed so, so many prints, I have finally started to get pieces I like.
Jango Fett has always been one of my favorites in the SWU. I grew up during the Clone Wars era, and still love those movies despite their many
many
flaws.
Anyways, I grabbed an STL off Thingiverse and got started with the print. The entire thing is printed in PETG with 20% infill.
The print lines on this piece weren't so great, but it was a starting point. One of my biggest regrets in this build was not spending enough time sanding! Honestly, a proper sand job makes all the difference in the world, and I quickly figured this out on my very first build!
The pieces, once sanded, were sprayed with a coat or two of Rustoleum Sandable Filler, which is absolutely amazing stuff. I will always be keeping this on hand. After I had a desired shape and smoothness, I hit it with some bondo in the rough looking patches, waited for it to dry, and hit it again with more sand paper.
If there is one thing I am going to regret, it's going to be not spending enough time with the handle. Oh well, lesson learned I guess!
Few days after, I FINALLY got this barrel to print properly. Oh my god, was this my biggest pain point. I had spent forever and a half trying to print it on its side, and it always failed. I think this is attempt #4, and I was so happy I could have cried.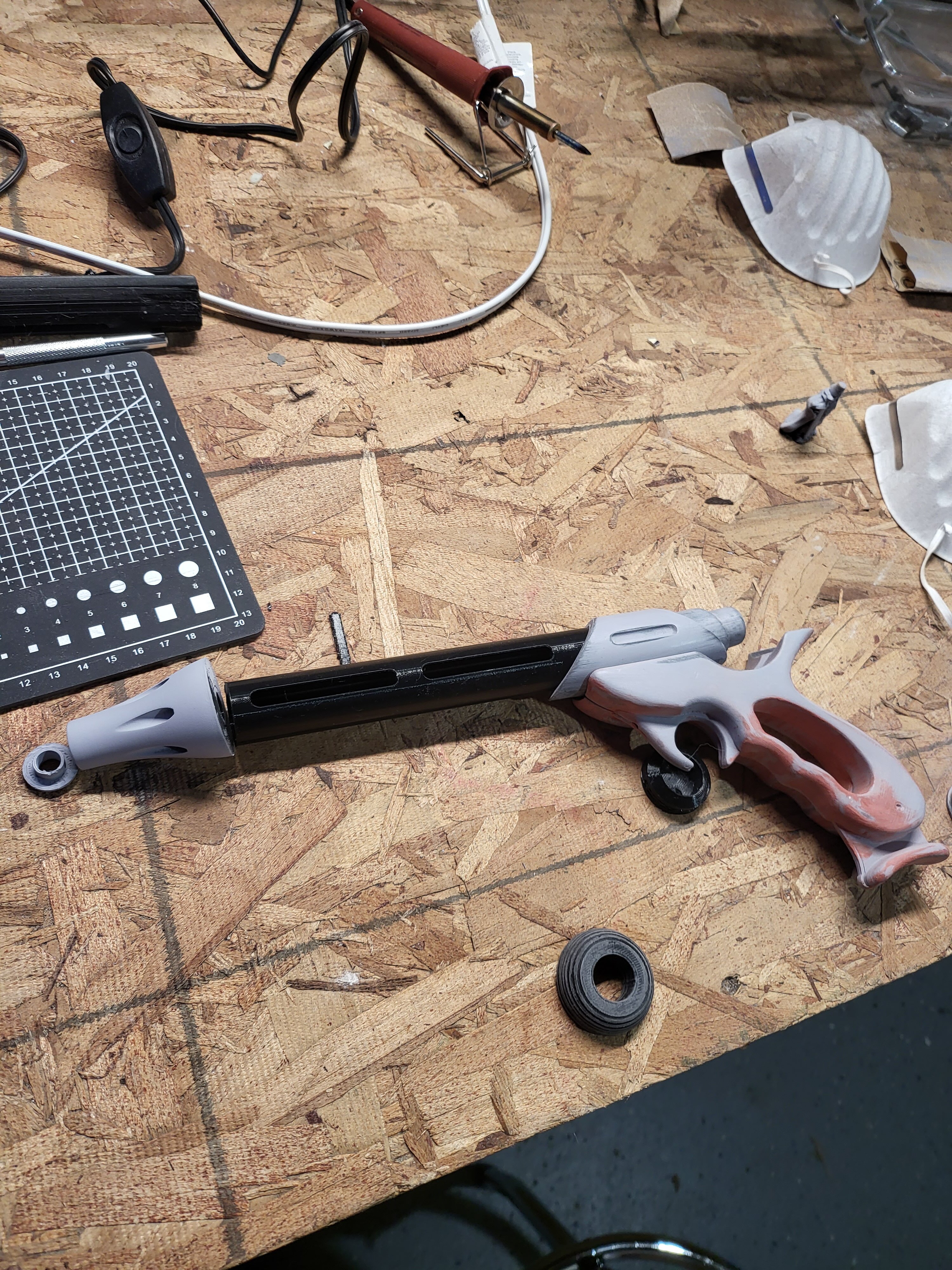 This picture is missing some pieces yet, but I absolutely
had
to dry fit the main components together just so I could have a sense of the finished product. I gotta say, this was my favorite part so far! Putting all these little pieces together into a (almost) finished product was the greatest experience. I'm in love with this new hobby of mine!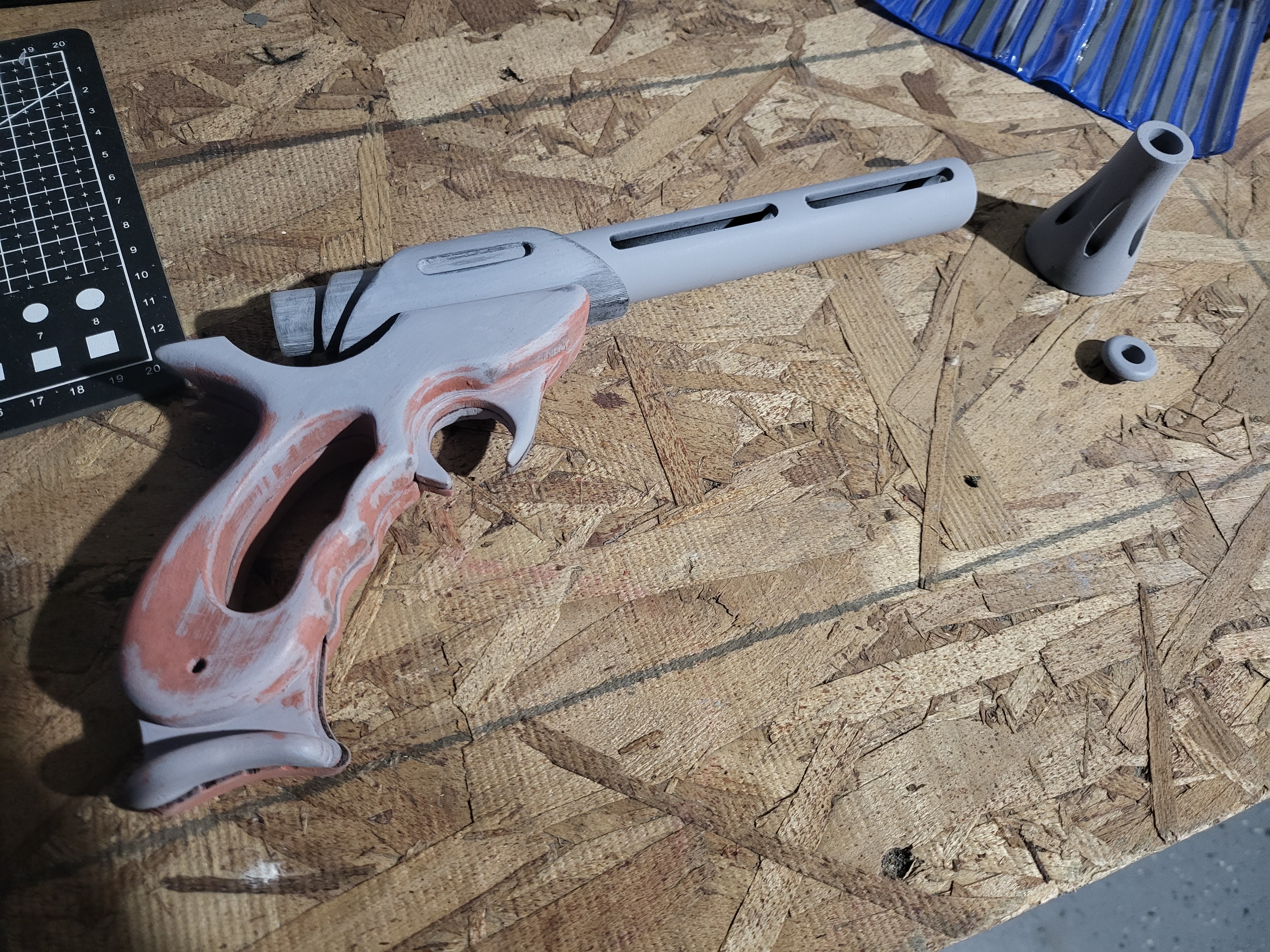 I took my learned lesson from the handle and sanded the barrel down as best as I possibly could. I even wet sanded it, which is a very satisfying way to do it. So far, so good!
More pictures coming soon, as the build is not yet finished.
A few questions for anyone who has done this before!
I want a genuine silver/chrome finish on the barrel components. I was considering hitting it with a black spray paint, and then going over it with some of this stuff
Does anyone have any experience with stuff like this? I think it would make weathering a breeze.
And one more thing, there is a little brass cap that sits right here:
Anyone know where I could obtain one of these pieces? I know I have seen something like this before, but I cannot seem to find them for the life of me!