After looking at blurry pics of the ESB right gauntlet for weeks I decided to put the white 'chip' at the front of the whipcord housing on my gauntlet.
this is the best pic I can find of it. It's the white area in front of the whipcord tip.
My first attempt revealed to me that the tip on my whipcord housing is not quite right.
Actually for PP1, the copper does seem to be right at the end like this:
But the ESB has the copper tip a little more recessed:
I cut into the tip with a dremel another mm or two to create the recess
Then I cleared out a bigger white spot on the gauntlet by just removing the paint. To me, the spot looks like it could be one of two things. Maybe the whipcord housing was already attached when they painted the gauntlet green and did the weathering washes and they simply made a masking error on the front and the spot came out as clean white plastic, or perhaps there was a greeblie attached to the tip that fell off somewhere between painting the gauntlets and getting on set for the first photos of it. In both of those scenarios, the white would be the raw plastic of the gauntlet, so I opted to remove the paint and show the raw plastic for the spot just like in the area in the middle (indeed, I now suspect the entire area underneath the whipcord was probably unpainted).
I could be wrong, but going by the blurry photos, this is what I think is going on: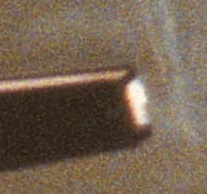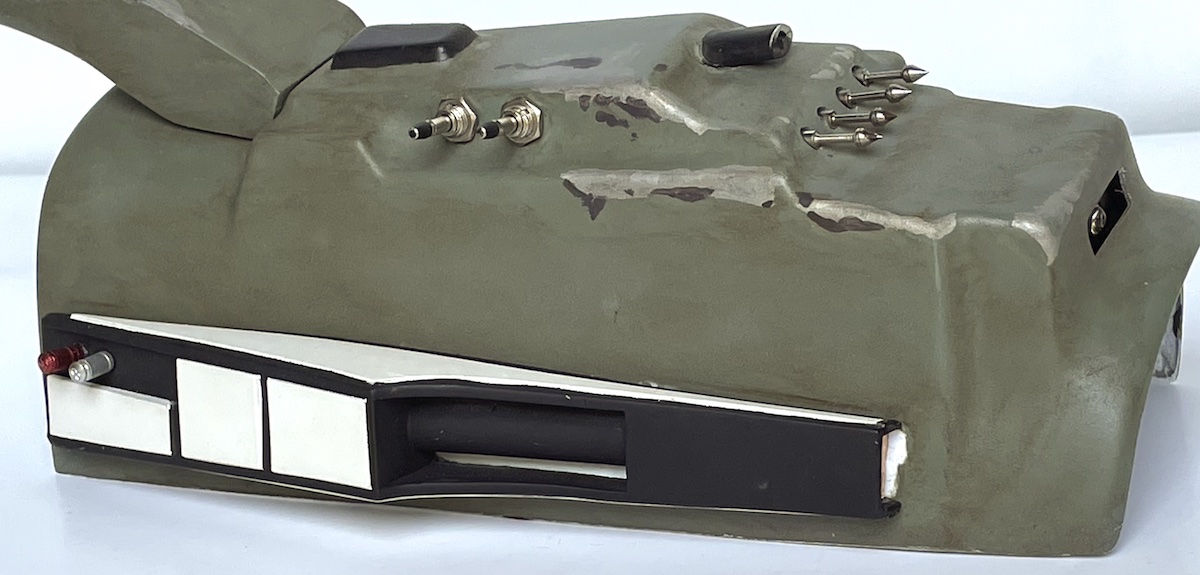 Last edited: