First time painting up a Boba helmet so if you guys see anything I need to improve on criticize me! I'm going to need it.
Well to start off this is a FPH2 ESB bucket from Wasted Fett. I started by priming and drilling holes to get the ears fitted. Also had to do a bit of bondo work due to finding some pin holes on the helmet. Plus filed out the keyslots sense they had a lot of problems, so if anyone knows someone who makes cast of the keyboard I'm looking!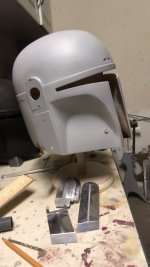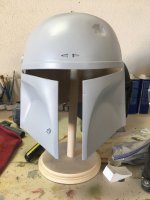 After the priming was all done I started by taping up the back panels. I'm using only humbrols and stencils from
RafalFett
. First color I did was a light grey 147.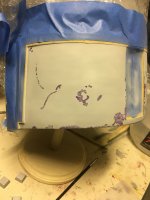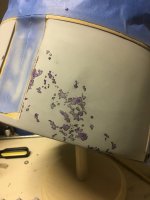 Next color on the list was silver 11. Applying the stencil onto it was more challenging for me I felt the first masking I did with 147 was better done where as the silver I believe I messed up the sizing and or placement. Will have to fix that later.
Today I put the next color onto the silver which was the "refer grey" 79.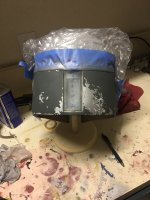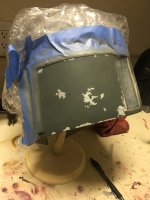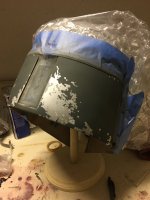 Once it dries I'll be doing the concrete color!
Last edited: