Hi everyone!
As I mentioned in the 1st post of
my "build" thread
, I wore my completed ROTJ costume to a convention this past weekend!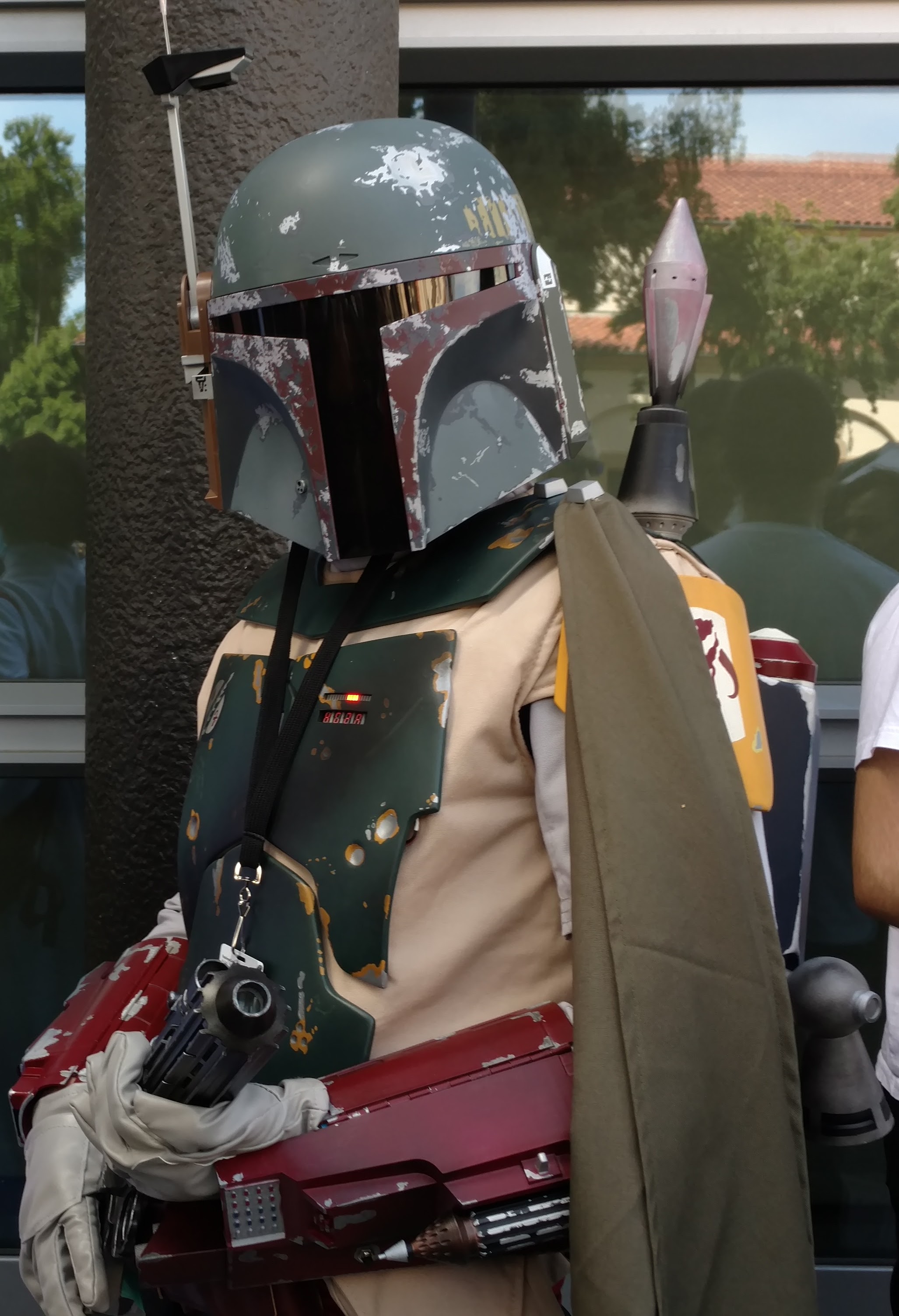 This was my 1st real "trooping" experience (wearing the costume for ~12 hours while walking around a lot) so I have some things I'd like to improve upon, and figured I'd ask you guys first.
1) The AliExpress costume I purchased uses a 2 piece "flightsuit". The pants have no lining while the long sleeve top does.
Does the original flightsuit have any lining?
The lining is a smooth material that was a bit loose, and had a lot of contact with my skin. Thus, it made the top very hot.
2) As you can see in the below pic, the knee armor seemed to easily slide down on me throughout the day: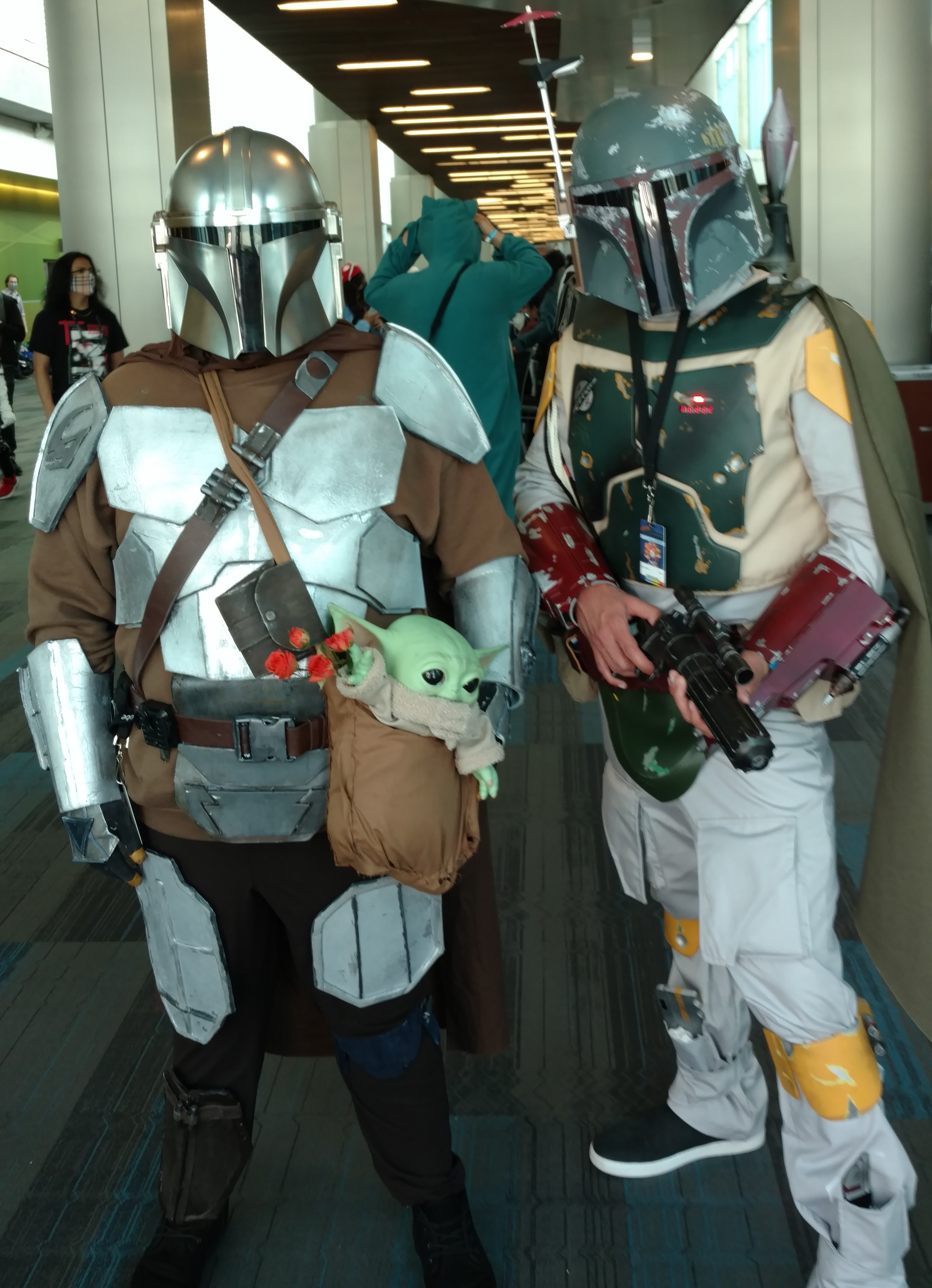 They're pretty light, being 3D printed PLA.
How do you keep your knee armor from sliding down?
I'm thinking of putting a webbing slider on the back strap so I can increase the tension. If necessary, I was also thinking of attaching some velcro to the inside of the knee and sew a matching piece to the flightsuit. Maybe even some foam on the inside would work to give it some grip? I was also thinking of putting a metal piece to reinforce the knee pieces.
3) As you can see in the 2nd and 3rd pics I posted, my cape has a tendency to spin and cover the left shoulder bell.
How do you keep your cape in place?
Looking at
one of the Magic of the Myth references
, I can see a little bracket. Currently, my cape has 1 button hole at the very tip that the keycap holds in place.
4)
Has anyone played around with "touchscreen" gloves in a Fett costume?
I noticed the gloves my AliExpress costume came with don't let me operate my phone. Going forward, I wouldn't mind more "breathable" gloves that also allow me to operate my phone.
5) (Bonus question)
for the left chestpiece electronics, is there a piece of red plastic that sits on top of the LEDs and 7 segment displays?
From one of the MotM images it looks like red. Just want to confirm the color. My costume is currently missing that entirely.
Sorry for all the questions, but if you can answer any of them I'd appreciate it!
- Robert A. Feet