Mission Rapport; Ironman Trip New York
03 August 2010:
I traveled over to USA with my good friend Fredrik.
After 8.5 hours flight time we reached New York City wow, what a feeling.
It felt so strange because we took of around 12 daytime and landed around 14:00 daytime NY.
The heat that hit us when stepping out of the air conditioned airport was a bit frighting. I instantly worried about wearing the suit and the mask since i had not had time to install the cooling CPU Fans in the helmet. Before grinding on that thought, the private driver stood in front of us with a Town Car, with our name on his plate. Even the car being big we could not get the box in the trunk since the two suitcases took up all the space. So we had to put it in the backseat of the car.
45 minutes later we arrived the hotel in Central Manhatten 42nd 11, everything was prepaid and booked and we just got our cards and walked up, while walking we passed the outdoor pool that was located on the roof of the hotel, we took good use of that the next day. The hotel room was clean and great, and we unpacked and headed directly out for a city trip around Manhattan.
We walked from the Hotel and walked towards Central Park. The Police had a Fight Crime event going on so they were grilling burgers for free for the people of NY. It was fun to see the police fully armed wile cooking.
Wow... Central Park.. What a amazing engineered & wonderful park providing the citizen and visitors all of the best in one place. The contrast of the green vs skyscrapers was so nice.
Here is a photo of Me and my friend Fredrik.
Our walk trough the park went on all day, evening and towards 21:00 ish in the night. Our walk had then taken us all the way up to only 2 blocks away from Harlem. We chose to exit the park and continue our walk on the city streets passing the US National Historical Museum. The trip continues onwards to Times Square. It was like the Neons turned the night to day..
We stayed up til 01:00 at night and the city was as live at night as day. 04 August 2010
We woke up and i unpacked the Ironman to check for damages. I saw i needed to repaint some areas of the suit so we had to find a paint shop in NY.. (Not as easy as you think, but we found one in the end) Before heading out we chose to take a swim in the pool after i short workout session. We headed out from the hotel at 11 o clock for Empire State Building. We saw the building from distant, but up close...
WOW... We took the elevator up to i believe the 80th floor. From here we could see the entire city all the way down to financial district. While we enjoyed our view, we decided that we wanted to head towards the Village area, Chinatown and Italian District.
So after taking the elevator down and soaking in all the marvels of engineering and design we walked towards our goal of destination.
We walked and walked, stop to drink a beer or a drink and got some good food.
Suddenly after some time we arrived our destination and entered a pizza restaurant that apparently allot of celebs has visited.
We grabbed a bite and decided to continue onwards to Financial district.
Before we knew we were at the Courthouse, the Wall street and Ground Zero.
Photo bellow: I believe its some of the pillars of the foundation of The world trade center made into a monument. More photos of our walk towards Ground Zero.
When we arrived at ground Zero it was a strange feeling, the skyline opened and you could see something was missing. We wanted to go here to honor the people who lost their life in the terror event of 9-11. Was a strange feeling. We then talked to a security guard by the Wall Street bull, that told us to get on the boat from Staten Island so we could see the Statue of Liberty up close.
By this time it was pitch black night. We got on the boat and it was a quick and nice trip. Once we got on the other side we ran around and took the boat back.
The trip was free of charge and i strongly recommend anyone to do this trip, but daytime might be best if you want good shots of the Statue of Liberty. Or evening sunset if you want the skyline of NY.
When we got back to Financial district we took the Subway back town. We bought a ticket for two but, the card did not work after my friend had dragged his card first. I tried several time but could not get it to work. I thereby jumped over knowing we had paid for two.. Then RADIO Chatter and the dark voice of HEY YOU STOP! Two Police officers called us back, one holding his hand on the gun..
They were pretty strict and asked us were we were from, and explained that my stunt could cause me to be locked in for the night.. But they were nice and accepted our story and situation and let us go
Once we got back to Times Square it was around 00:30 at night. I said to my friend we got to take some photos before fix the suit and in the lights of the Neons.
We headed back to the hotel and got dressed, by the time 01:30 In the eager i had to run towards to Times Square.
During my marathon we had been stopped by the police and people to grab photos with Ironman.
Sorry for blury photos... Night, light and closure mechanism vs flash overkill..
Video of me running in Ironman suit NY City.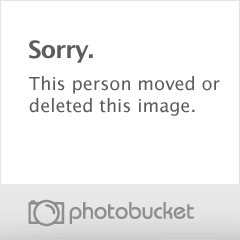 I had little chance wearing the helmet on more than 15 min due to the heat. Once at Times Square we grabbed allot of photos, to my surprise everyone handed us money to take photos, but i declined and told them to give it to charity. We got back to the hotel around 04:30 at night and had to take a photo with one of the staff members before heading for the shower and straight to bed.
05 August 2010
We woke up around 0930.. Not the longest sleep, but we were eager to use our last day in NY to our advantage knowing a privet chauffeur was going to pick us up at 1600 to take us to La Guardia Airport were we were going to meet Richie (RPF member Firemedic)
We wanted to see Rockefeller Center before leaving so we went up to see it. Before getting there we were lucky.. well not lucky.. .but we got to see the naked cowboy Rockefeller Center.... Another wonderful location worth seeing and experiencing.
Since we still had some time to kill, we rented bicycles for two ours.. (Why had we not done that before) We cycled once again up towards Central Park and up to Harlem.. Some of you might think we are crazy, but we had to see it and feel it. Once we reached the end of Central Park we continued straight ahead about 30 min into Harlem before we chose to cycle back. We did not dare to flash our cameras and show of the tourist we were so sadly we don't got any photos from Harlem.
When traveling back we chose to cycle down to the Hudson River trough the park, i even got to take a photo of a Paparazzi who got upset on me for taking a photo of him
We headed back with the bicycles and from there back to the hotel were we relaxed a bit by the pool before we got picked up.
We drove of to pick up Richie and got some nice photos during our drive. Once arriving La Guardia Airport we waited for 30 min for Richie, we recognized each other instantly based on the photos we shared on this forum.
I had arranged to have Richie join us for our event, so he had been flown in from Colorado to meet up with us. His suit had been covered for shipping of the suit so the packaged was already at our final destination.
When i meet Richie our tone and persona matched instantly! He had even taken the time to make me some WONDERFUL IRONMAN EYES and an Arc Reactor. Sadly the security had Messed up the Arc.
Once the luggage was collected our driver Damon who was the most nice and calm guy (Employee from Timber Lake Camp) would take us from La Guardia and up to Kensington (First Capital of USA near Catskills mountains) During our trip we had to stop for a pee break at the Duncin Donut.
Richie to Left, Damon to right. The drive was hilarious and fun, i bet we all got a six pack from laughing from Richie's jokes.
Fredrik and Richie having fun in the backseat.
When we arrived the Hotel in Kensington we had to get dinner, we really enjoyed each others company and grabbed a few drinks and Cognac in the room before heading out to see if there was any life in the city. To start with it seemed empty, and when all hopes was gone two nice girls walked by and we said polite hello, and mentioned how nice it would be if we could have the chance to party with them. They smiled and we walked our ways.
We continue walking around not knowing were we were, then the same girls drove by and slowed down beside us and asked were we were heading. Us not knowing we asked them if they could take us to show their town and they did. We visited 3 bars and had a very nice and social time, and us being all Scandinavians and know how to party we lifted the roof a bit, and loosen up on the dancing. To us it seemed like they never seen people like us before
Richie was hiding in shame
Haha.. Richie brought the cool phrases and made those girls giggle and blush.
The next day was an important day, this was the day and the reason for us being invited over to USA NY. We were going to be the main attraction for the summer camp Timber Lake Camp. Damon picked us up as planned and we had once again a most pleasant trip.
Once arriving we meet up with our contact Robbie and the Owner Jay Jacobs of the Camp. The welcome was far above our expectations, we got food, drinks, anything we needed. JUST PERFECT. We had to hide from the kids because they did not know what was going to happen.
Prior to entering the scene.. We took some shots. Arround 13:00 the event was going to start, Richie and I had gotten dressed and was walking up. They had fixed music and the sound of two Ironmen flying in and landing.. Then the tune of Ironman started and Richie started walking up. The instant they saw his presence they cheered, We wanted to build up tension so had to come in a bit later running up to Richie and together walking up to the crowd. Jay The owner had made quite a show. The kids ran towards us to take photos. Once the kids had gotten theirs we also joyfully posed with the staff, Robbie, Damon, Jay the owner and his lovely wife.
CLICK THE VIDEO TO SEE THE ENTRANCE: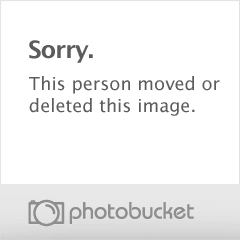 Note it might be a bit still in the start but from 1:20 min we beging to walk.
Photos Photo of Jay and his lovely wife. Photo with Damon our Driver and now good friend
Photo of Robbie Our contact for the event.
Jay then invited us over to his cabin were we got to rest a bit with fruit and drink. We then headed back to undress and to get a tour with Robbie (our contact) to see the camp. I simply cant express by words how amazing this camp was, but if i had the financial benefits i would not hesitate to place my kids there for the summer. I have no doubt those kids who are fortune to be at this camp will Never forget it. It was simply amazing, almost like a dream. It got everything you could think of.
Fredrik and Richie playing Basketball at one of the courts.
Richie In the end of the day we got back to our hotel for a short relax with Cigars, Cognac and some food. We headed out the last night we had together to go once again out to party together. And once again... We had a great time.
I will never forget this trip.
Timber Lake Camp, Jay, Robbie, and Damon. THANK YOU FOR MAKING THIS THE MOST PERFECT EXPERIENCE WE LATE WILL FORGET! Richie & Fredrik Thank you for being THE BEST FRIENDS I KNOW. I had a blast! I hope to experience this once more in future.
Photo from our flight back. "KEEP THE SKIES CLEAR"
Last edited by a moderator: