Active Hunter
TDH PREMIUM MEMBER
*** Update 8/22/20 - This book has now moved from "The History of the Boba Fett Helmets" to "The History of the Boba Fett Costumes" ***
Hi everyone,
As some of you already know, I have been working on a photo book detailing the known history of the original Boba Fett helmets. I am hoping to finish the first edition of the book within the next month or two.
The photos and information in the book come primarily from posts and threads on TDH in addition to some of the "making of" and costuming Star Wars books. Conversations with some of the people mentioned in the book and articles on sites like Boba Fett Fan Club also provided information.
For the first edition of the book, I am focusing solely on the original, lineage helmets - no replicas or fan made helmets. That version is in the works, but is incredibly time consuming and will take at least until the end of the year to get close to where I want it to be.
So, what I am asking is that anyone that is interested help peer edit the pages over the course of the next few weeks.
This first edition is currently sitting at 45 pages - which is about where it should end up.
I will post up a couple of the pages I am working on at a time and ask for feedback, revisions, updates, better versions of photos, etc.
I appreciate any help you are willing to invest!
Thanks,
Steven
Sneak Peak of a Cover WIP: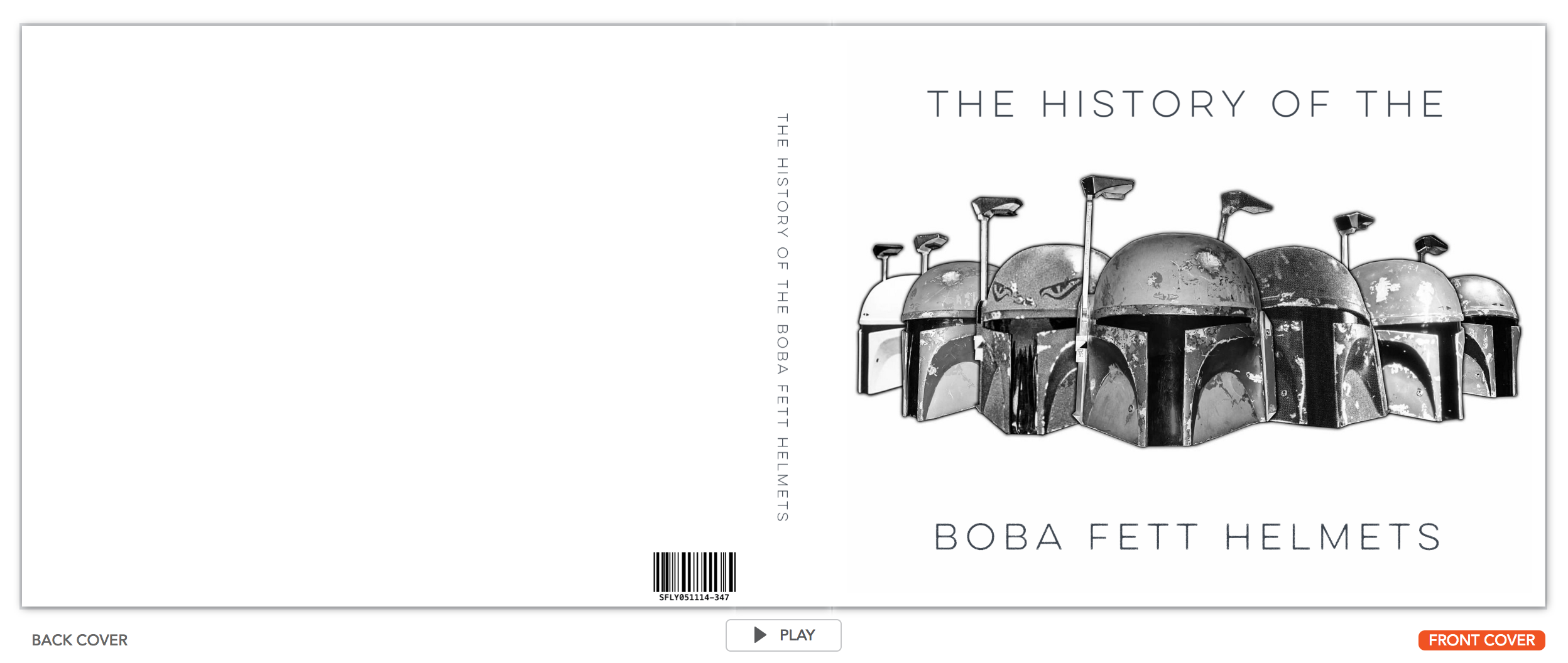 Last edited: