Figured I'd share my Pepakura paper/fiberglass/bondo First Order helmet build. Enjoy
Paper assembling.... done! Now time for some fiberglass resin and fiberglass!
Resin and fiberglass in the interior of the helmet complete.
Rondo-ed the inside after the fiberglass and resin cured.
Bondo and sanding time.... :devil
Sanding and shaping almost done.
Made the Lens out of plexiglass and a heat gun.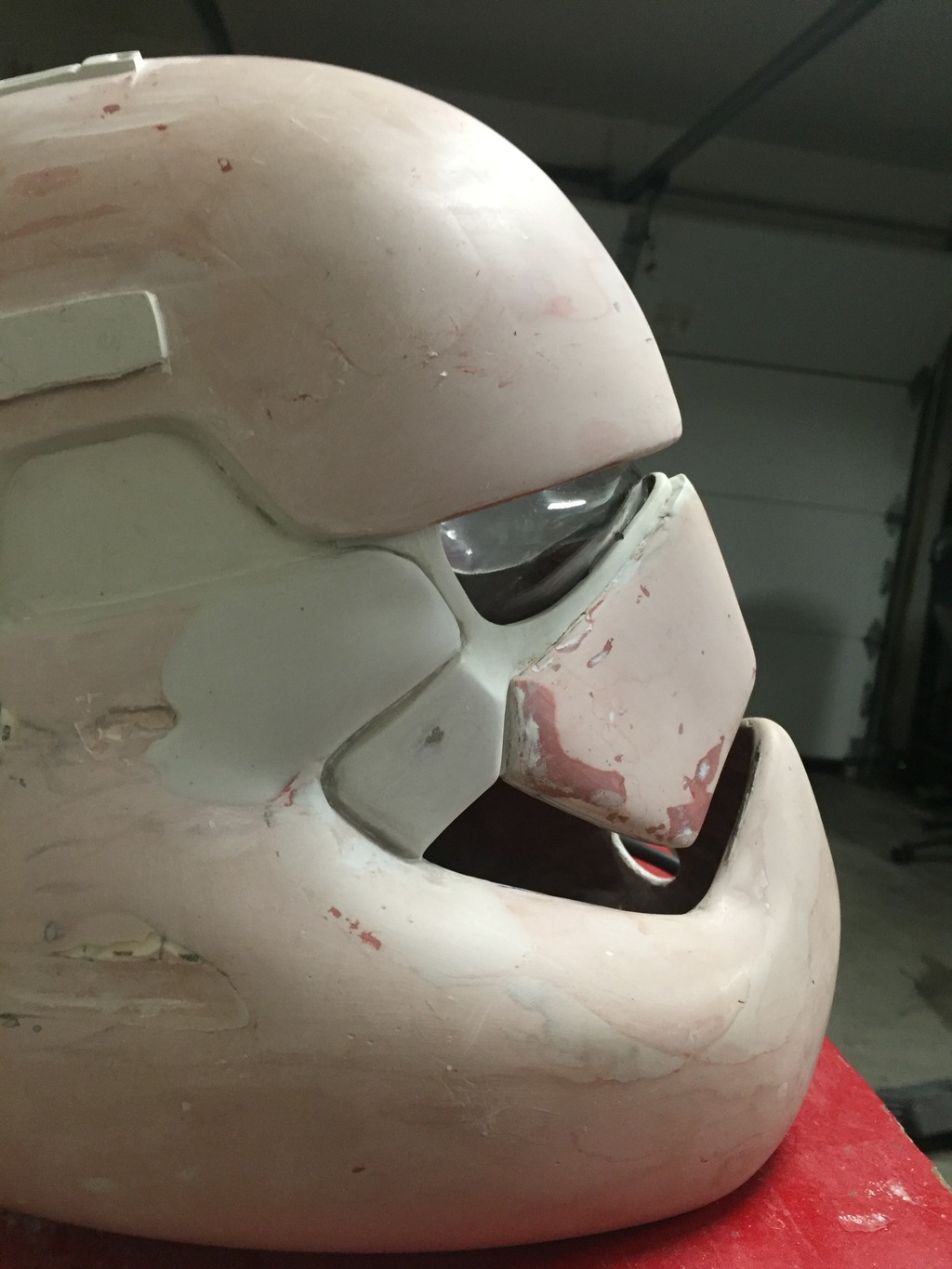 Carving out the helmet clips. Used a lot of Apoxie Sculpt to do finishing touches such as this.
Final sanding, carving and sculpting done...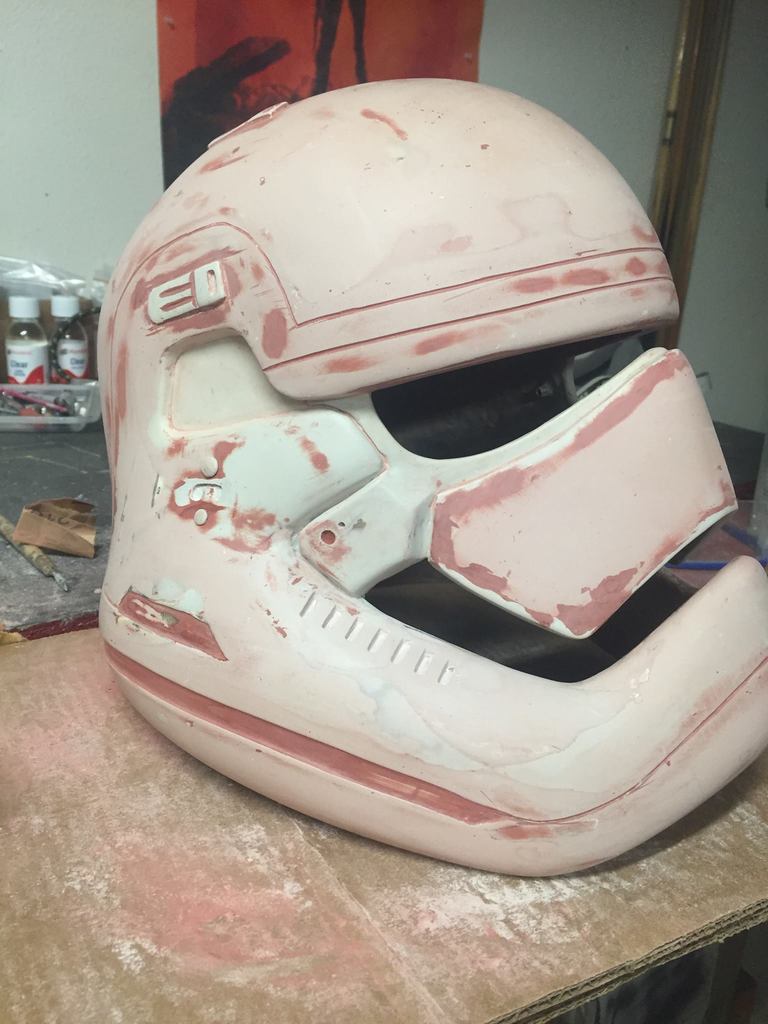 Finally..... PAINT!
Lens shaded with spray on car lens tint.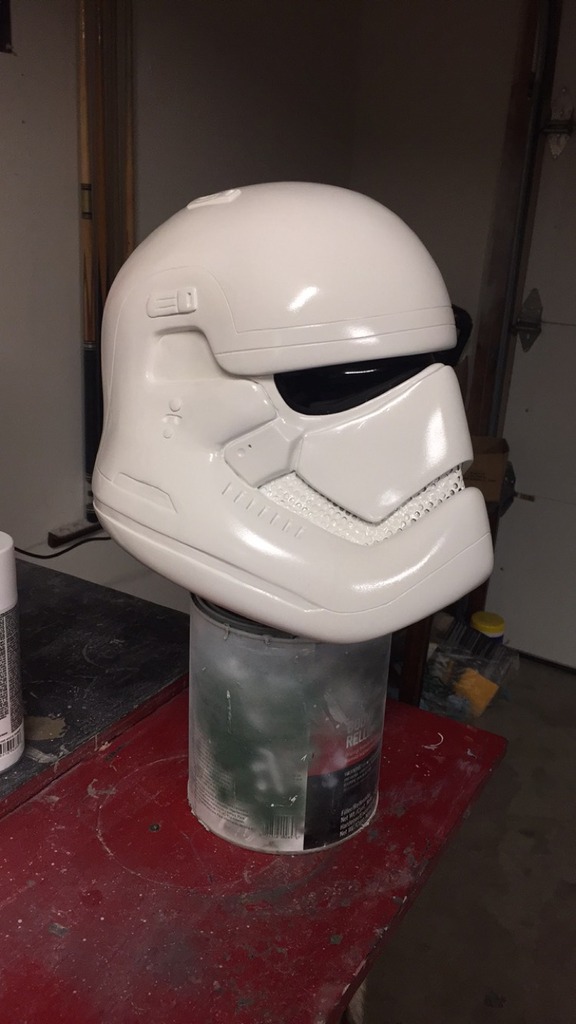 painting done! just needs one more touch.....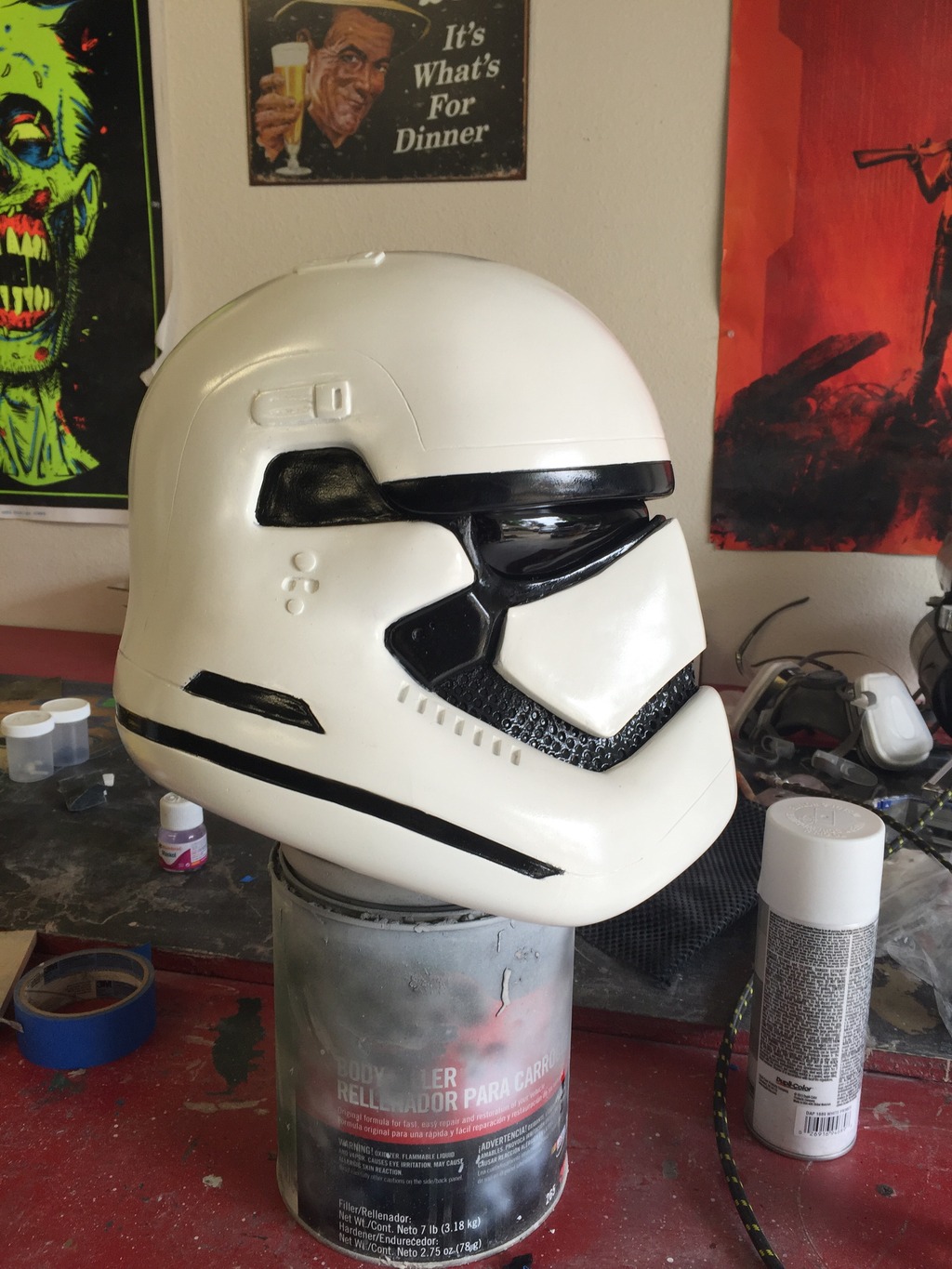 Ahhh there is! Just needed a stand.
Last edited by a moderator: