I don't post much, but today I recreated a photo of me in my old Boba Fett suit I made back in '94 and figured I'ld share it. This was technically my first costume build, the first of many. Pretty laughable by today's standards, but for 21 years ago it was pretty awesome and I was, and still am, pretty proud of it. I can confidently say I had the only Boba Fett costume in the state.
Here's the original photos:
Here's the recreation... still fits (kind of)!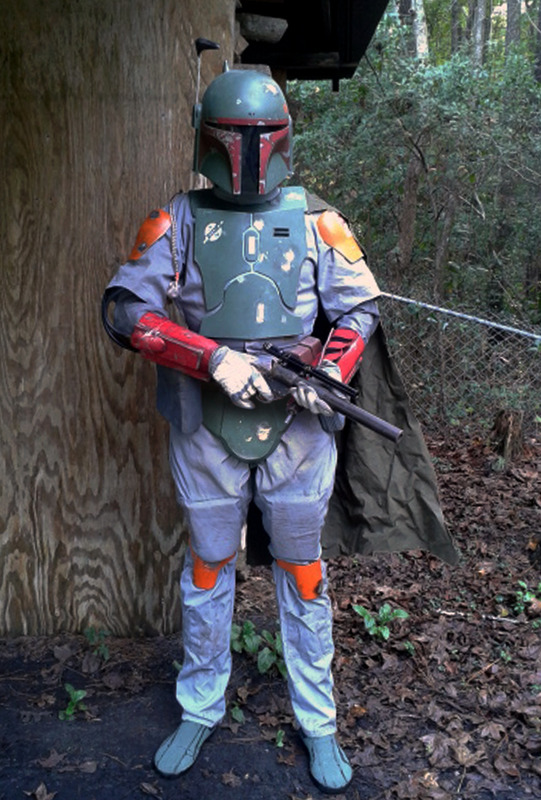 I remember
Star Wars Galaxy posted a cool spread
of Boba's full costume that year, and it inspired me to make the costume. The following Halloween of '95 I striped most of it and repainted it (it seemed too green), made some mods, added the cod piece. I had to tape lots of stuff back together to take those photos. The glue and various other things were dry rotted...
The helmet was mad out of my old Protect skateboard helmet, a plastic bucket, and lots of bondo and fiberglass.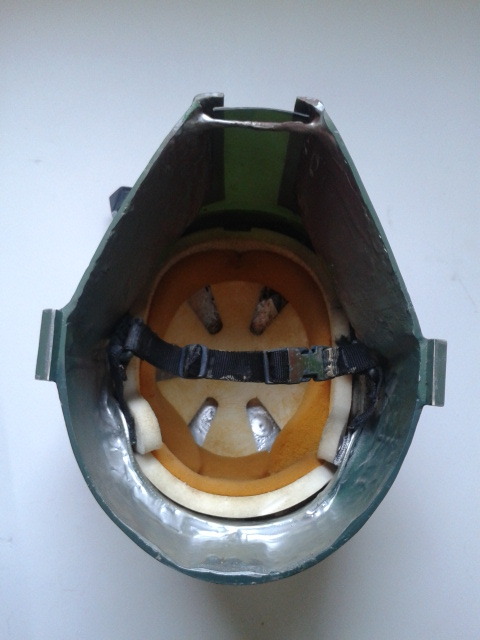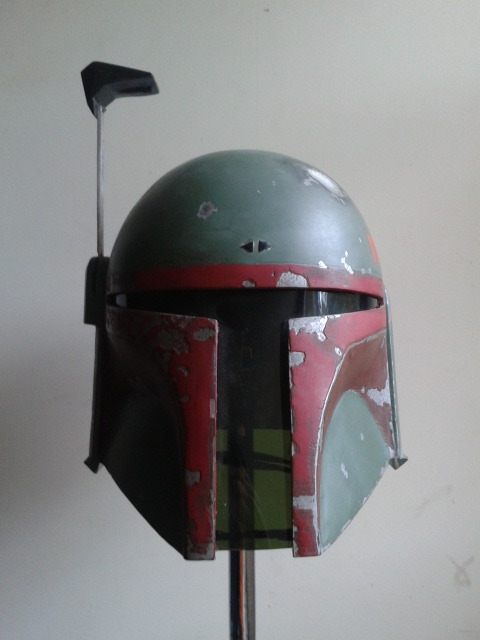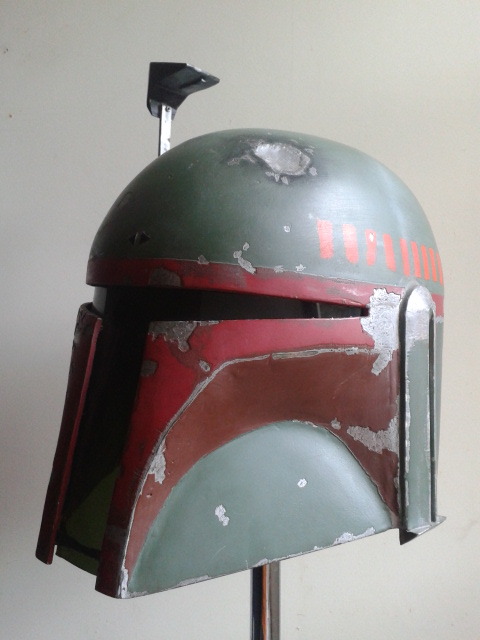 I was a a loss for what to do about the back of the helmet, so I left it alone. The louvers were obscured by his rocket pack in the magazine. A friend brought me a catalog sometime in '95 or '96 that had the Don Post mask availale for mail order. Istill though mine looked better...
All one piece chest armor and cod piece made of an old plexiglass sign...
I think this rocket pack was the housing for some old hot tub pump. This thing was heavy...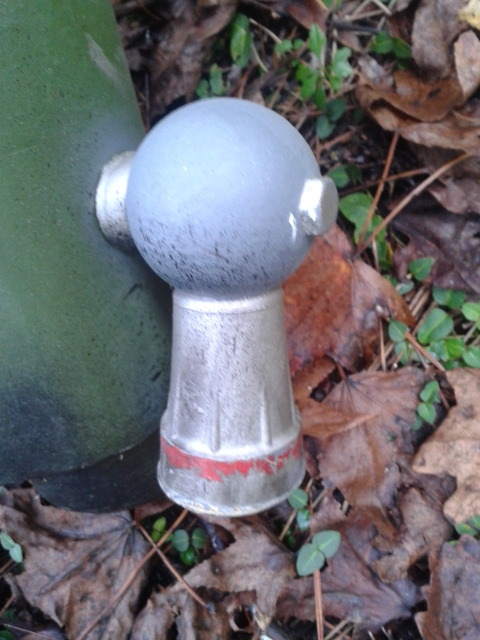 I found this old flare gun in a field when I was a kid. Makes a decent looking blaster, but I got the stock wrong...
Rector kneecap recaps!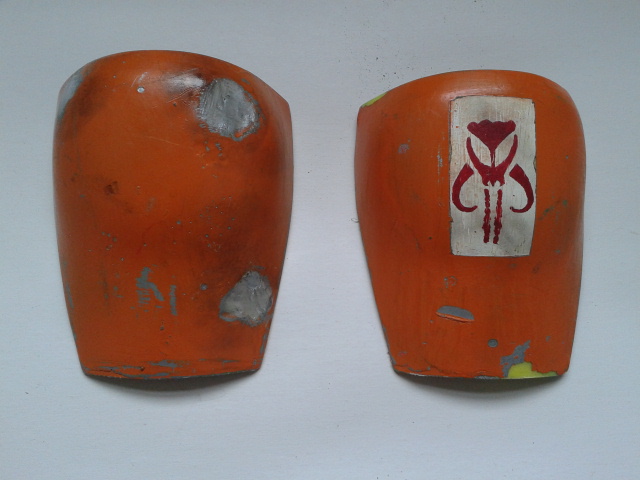 I think these were parts of my old wrist guards...
I miss the good old days before the internet, screen captures and the screen accuracy police. It was a dark time of indexing grainy frames on the VHS back and forth. Please be kind with the comments, I know it's pretty whack...
Last edited by a moderator: