Hi all!
Man, it's been quite a while since I've started a progress thread. I'm actually kind of nervous. . . is that weird?
With everything going on the past few months I've been amazingly busy learning the ropes in my new unit and setting up our new house, but I've been wanting to tackle a new Fett project for some time now. I've always liked the looks of the PP1 helmet, the version with those cool looking eyes painted on the dome, and for my birthday this year my wife got me a Bobamaker deluxe helmet kit. She rocks! :love I ordered the "dentless" version from DAZ and it arrived yesterday (2 days from the UK to Virginia!!
) and although I own many of his Boba pieces, this is my first experience with one of his helmets. The kit is just fantastic! As with all the other hard parts I've gotten from him, everything comes cut/sanded/smoothed/finished/trimmed/primed and basically ready to paint right out of the box!
Here's an overall shot of my new soon-to-be PP1 with my TerminalFettler PP3 helmet and my FPH ESB. The sizes are fairly comparable, with the FPH being a bit larger overall.
Just another couple of angles of my 3 boys.
Here is a shot of the kit's parts. Again, I have done nothing to the components. . . these are right outta the box.
The RF parts (I have press fit them together for this pic). I had ordered the 'deluxe' RF as part of my order, and it came like this. Fully assembled, painted, with 2 non-functional red LEDs. Very nice satin black finish.
Here's the circuit board part, which fits very nicely behind the keyslots.
To top it all off is a well formed smoked visor.
A very comprehensive kit, eh?
So I hope to have some pics soon as I begin to paint this baby! Watch this thread for more.
Thanks for looking!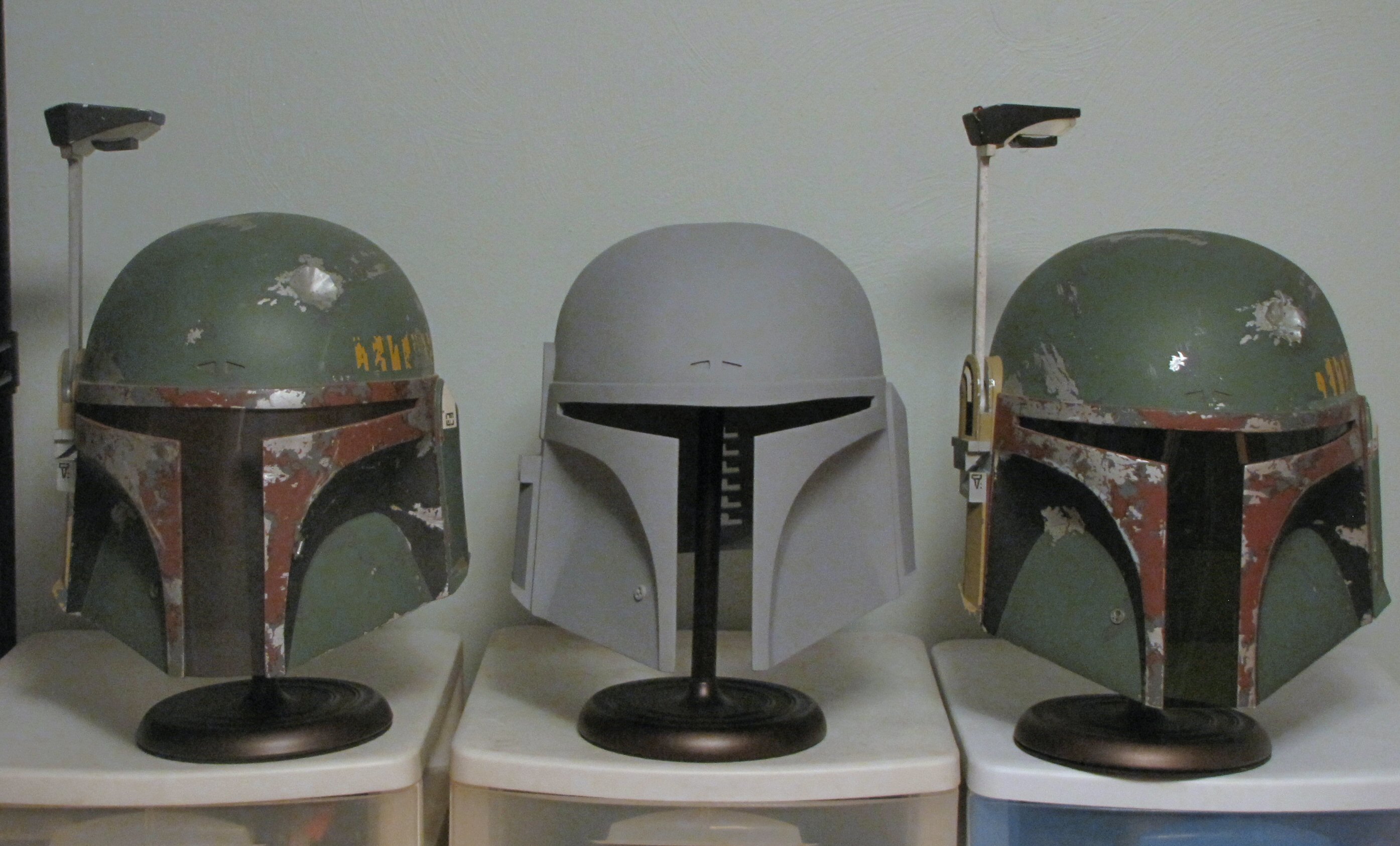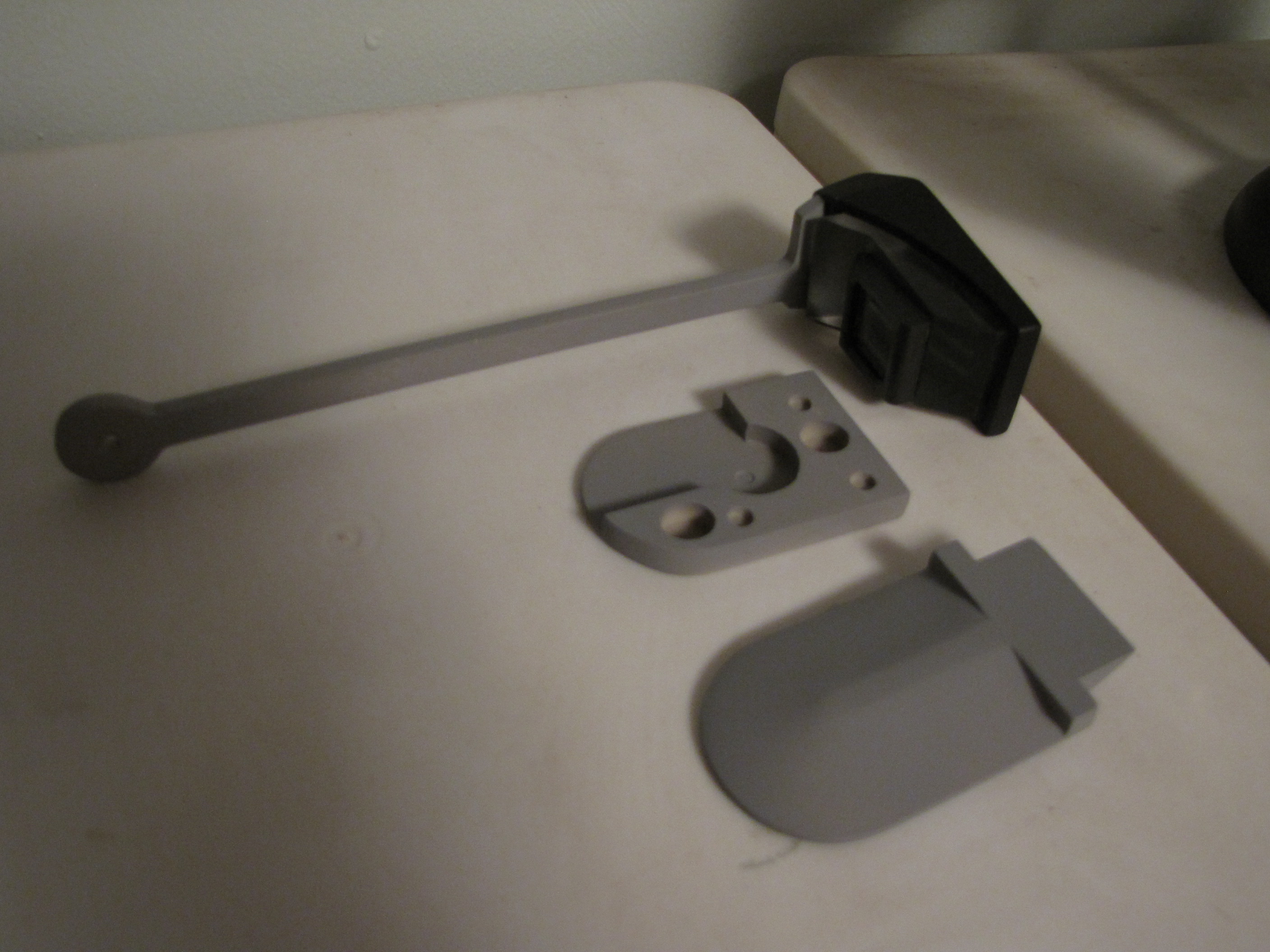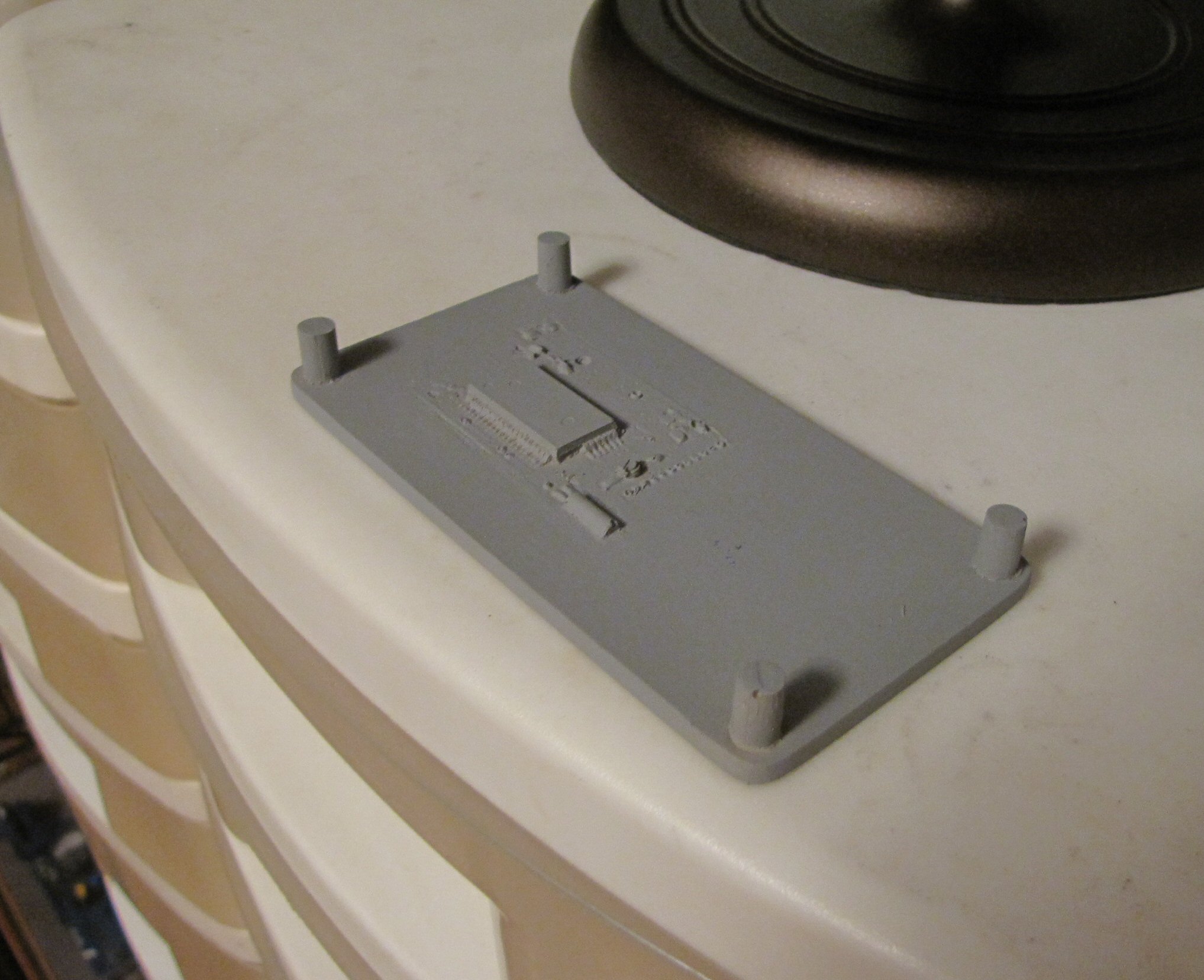 Last edited by a moderator: