Hi everyone,
My name is Superjedi and I'm a Fettaholic. . .
Yes, this is the beginning of a shiny new progress thread!
My latest commission is for Steveo4529. Yesterday I received fiberglass GMH #22,
along with some very tasty accessories. I've gotten around 90% of the trimming and
sanding done. Very dusty work! I sneezed a few minutes ago and it was like a blizzard!
OK, that's an exaggeration. Safety tip: Wear appropriate protective gear when sanding
or trimming fiberglass! Goggles and a dust mask are must-have items.
Here's the helmet with its accessories.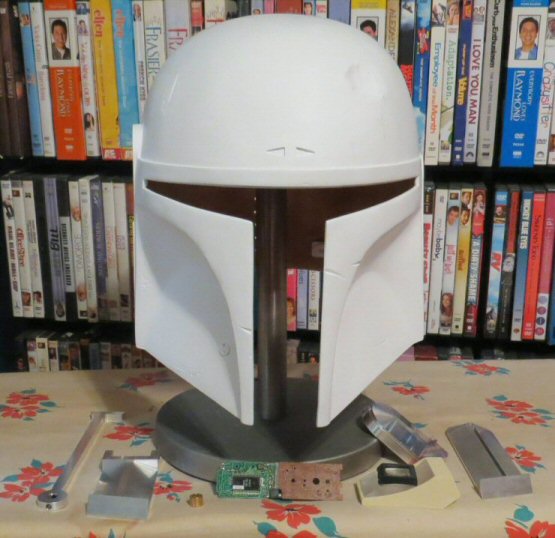 The bits and baubles include Mojo's aluminum ear set, along with the RF stalk; a Terminalfettler
RF topper kit; a brass Borden replica; a real genuine MQ-1 calculator circuit board (this is the first
time I've ever even seen one of these up close. . . it's very cool!), and a shade 3 visor (not pictured.)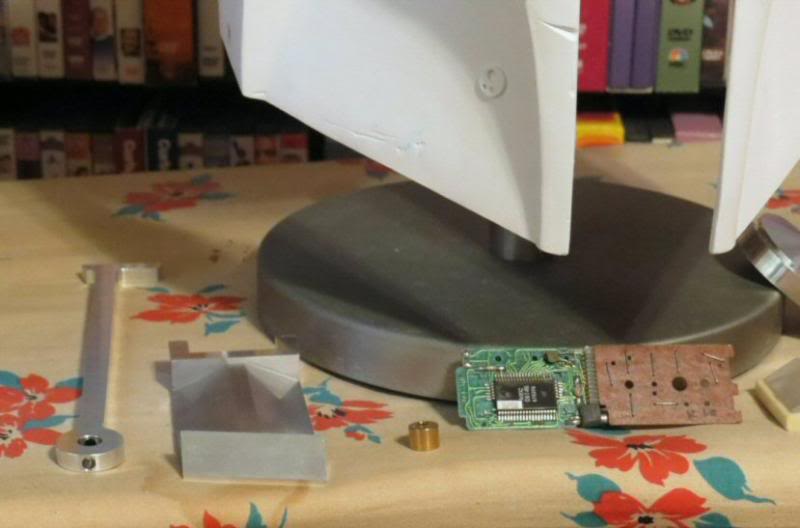 I still have to drill out the molded-in Borden. That will be done when I get to the next phase of prep:
filling in the PP2 physical damage for the transformation to ESB.
My personal GMH is one of the fiberglass kits that I painted as PP2. Honestly, it's been so long since
I painted mine that I forgot these were done in white gelcoat. When I first opened the box, I was like,
"what the??"