Oh no, that Superjedi character is at it again!
This will be my progress thread as I paint GMH #91 in the Pre-Pro 2 paint scheme for Shabad.
I got to meet him earlier today when he dropped off the helmet in person. It's always cool meeting
fellow TDHers.
Thanks for stopping by, Luke. Hope you enjoy the progress!
Here's my current helmet collection in my shiny new Detolf display cases. I picked them up a few
weeks ago and they're fantastic for helmets!
But wait, who's that poor unpainted guy on top of the cases? Why it's. . . Shabad's GMH! *gasp*
This is one of the resin helmets, and it's just as gorgeous as the gelcoat version. Superbly cast and smooth
as a baby bounty hunter's bottom. (There are baby bounty hunters, right??)
I spent some time out in the garage doing the cutting, trimming, sanding, and filing to get it ready for paint.
Using the trusty ol' Dremel with a cutting wheel and a sanding drum, I got the visor and keyslots cut out.
Finish work was done using my jewelers' files.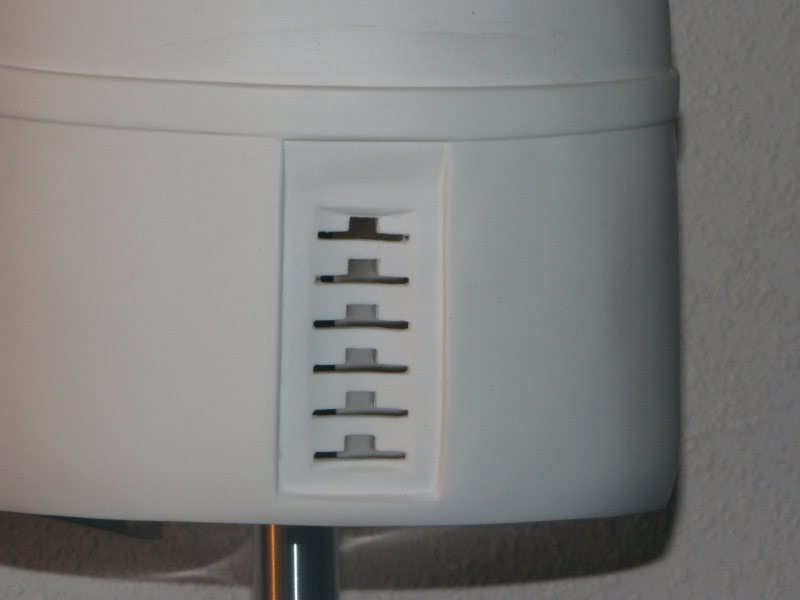 Next stop: Primer Town! Hopefully this heat wave will break during the next couple of days. Paint does
weird things in high heat and humidity, and I want to get a really smooth primer coat laid down.
More to come.