Hello Galaxy,
I am brand new to the site and am glad to have found it! I saw a post of a friend of mine making a Starlord mask (Guardians of the Galaxy) out of cardboard, and that inspired me to make something of my own. Obviously I turned to Star Wars, my first love, and wanted a Stormtrooper helmet. Looked at a few prop-making forums, found a Pepakura file, got a bunch of supplies, laid out a giant piece of cardboard on the garage floor and got started! For this first one I am not looking to make it into an authentic looking movie prop, but more of a display piece that wont necessarily be worn. Lenses will be painted over and I want a chrome finish.
Here we go!
Started with cutting all the pieces and adding them together to get a general shape. Good thing I had Netflix nearby cause this part took quite a while.
- - - Updated - - -
Nacelles attached and the basic shape is ready to go. I will create the earpieces and some of the other accessories after most of the Bondo-work is done.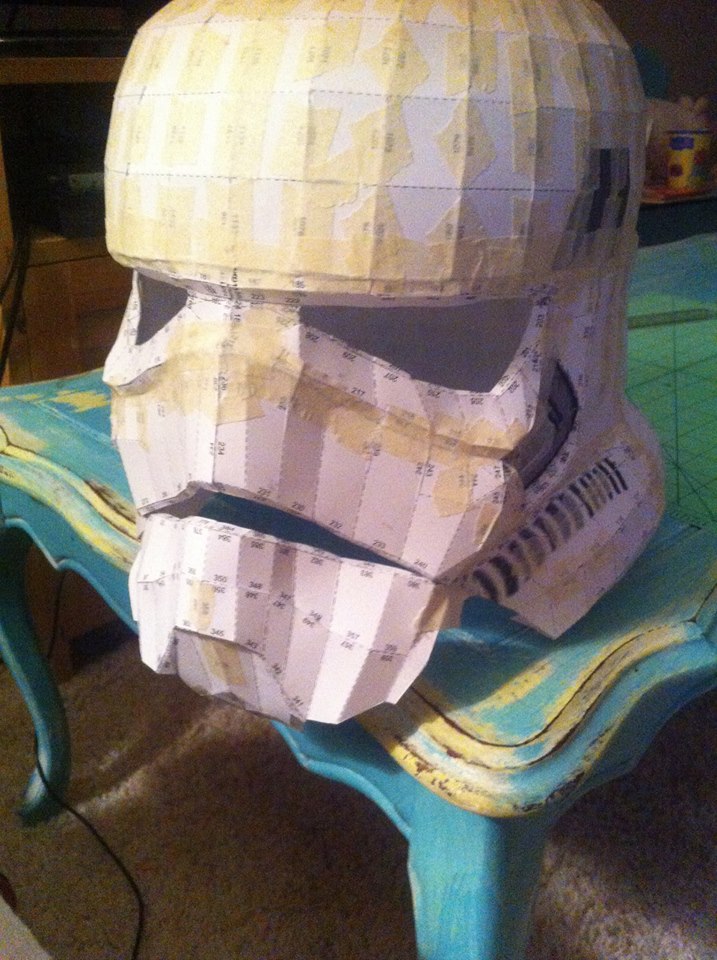 Last edited by a moderator: