Hey folks,
I've never posted on here so I figured I would start with this....
This is my Mandalorian Season 1 costume so far.... here's all the pieces I have:
I bought 2 Efx helmets which I modified and combined. I picked the best dome, tore the ears and vent off, and put the best ears on them. I then modded the visor corners to be more "narrow" as it's very clear that poor molding and finishing caused the visor to be wider than it should be (it most likely was dremeled and cut out too much). The ears I added two details to which were not already present... although the Efx was lineage, AGAIN, it was really poorly molded. I'll be painting this here soon.
Flight suit is a modified CosplaySky, it's really not bad and just needed a couple details added and weathering. I bought two because I needed the pants more baggy but the shirt more fitted. I may as well use the cummerbund as well as it's not bad.
flak vest and cape are ordered from Darkside Closet
Leathers are all of Debora Di Mio's newest V3 leathers
Armor was all 3D printed from Great Ape's files (I scaled shoulders to 110% and thighs to 115% as they are too small to begin with at 100%. Everything else was left at 100% because it's very close to the real sizes in my opinion, and fits me really well at 5'11-6').
Blaster is Joe Browning's kit with wood grips and metal flash.
Rifle is undecided.
Metals are all JJ industries
Boots are CrowProps
Trackingfob was OneReplicas and installed by my friend Cody.
Gloves are the real gauntlets everyone has been using, but you'll have to forgive me, I literally can't remember the name of them.
All armor is painted by me using custom mixes suggested by @MrMoldMaker (who I believe is on these forums as well?). This is also my flight suit weathering and tracking fob.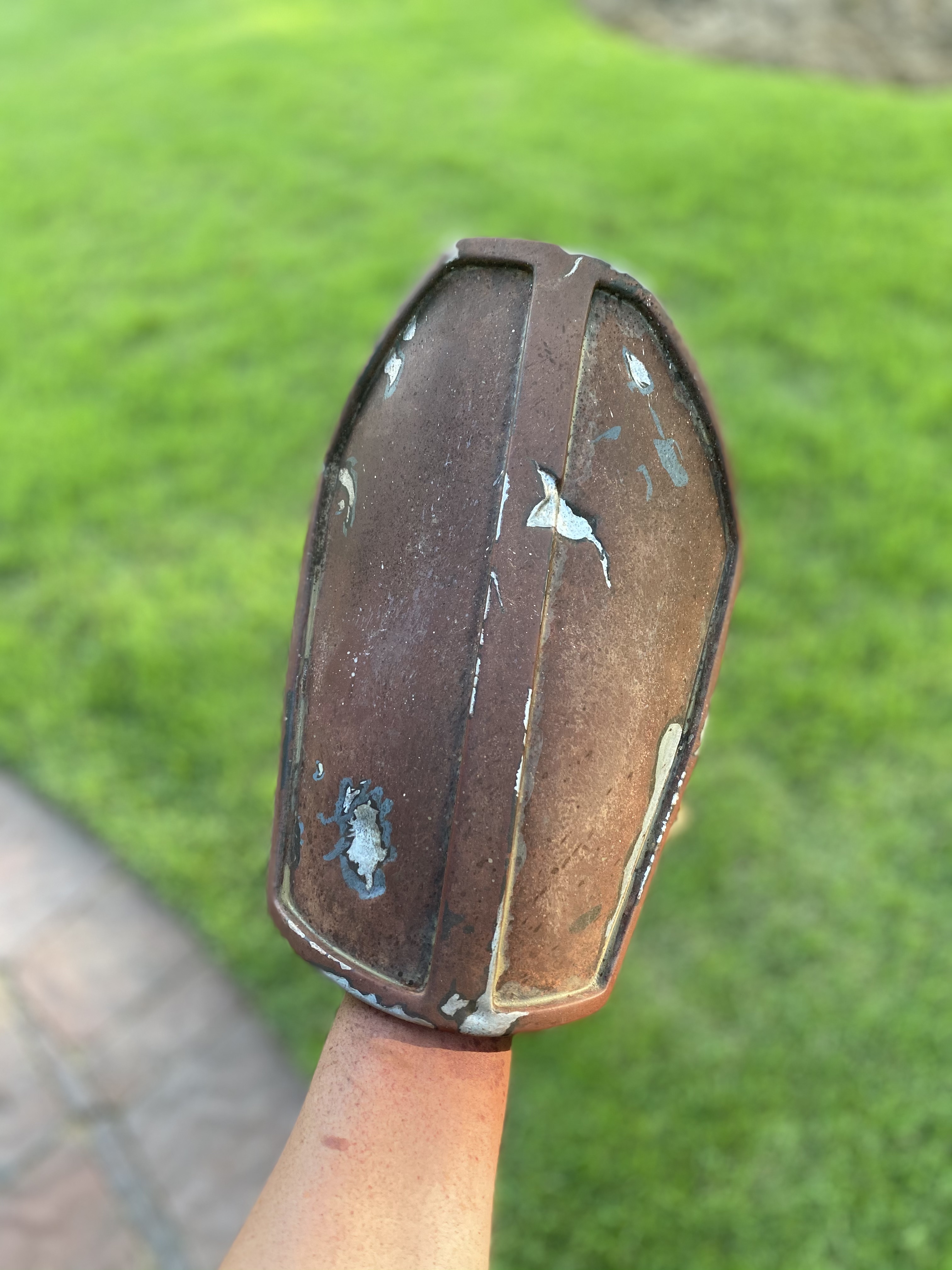 More updates to come... hopefully you'll see the finished helmet in the next few weeks.
Last edited: