Well, since SS makes it look so easy
thanks Chris for the help!
I thought I'd do it as well, since it won't be ready for Halloween..and I will be going to Europe, for my honeymoon in Oct. So that is time i will lose in the build.
I just bought this a few weeks ago off a member, I thought wow paint and boom I have a Rocketpack!
Nope.. it has a few things needed to be done to it before I paint/wear it... its all good though, i like a chalange.
This is for my ESB version so if anyone know of any difference betwenn ESB/ROTJ let me know... eg; the bottom vent direction.
Here is the pack as i got it with some of the issues that i need to fix.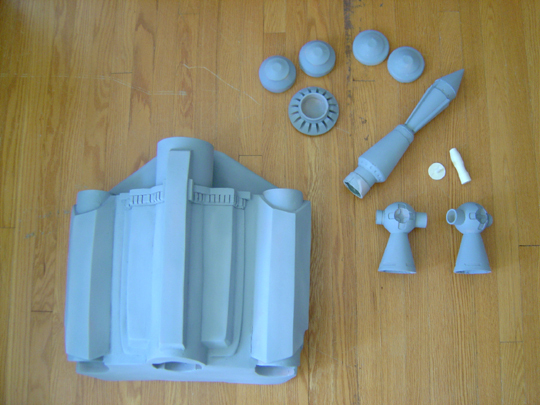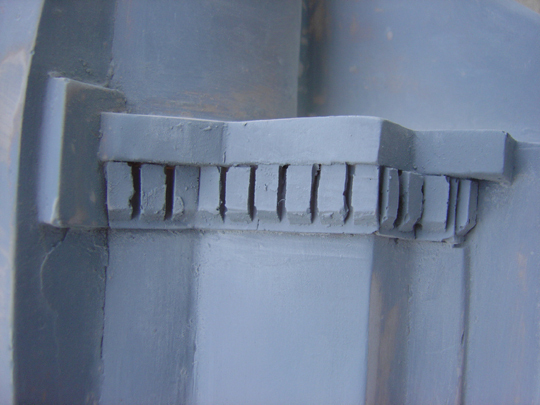 Medicine cap I will use for the rocket section re-build.
So is the direction of the vents right for ESB, LMK.
A lot of work for the section near the thrusters...Grrrr and this won't be seen ever...sigh.
I'll also have to get this crown part cleaned up, all but one is free of extra resin. ugh!
Well thats it for now, i'm too lazy to post anymore...lol, i just woke up.
Last edited by a moderator: