Hey all, well I haven't been posting much, as I've been busy working on getting my ESB Fett together. And I finally have some stuff worth showing. I have my MLC helmet that I painted. I took progress pics of my helmet, and alot of finished pics. I blinded myself staring at BraksBuddy's new ref. pics on the link he posted here not too long ago. I painted this with spray paint colors, so its not exact colors, but I'm happy with..I copied every little scratch as best I could! I used the mustard method I had been hearing about on here, it worked pretty well! And there were a little hand painted dabs here and there. My flash may have messed with colors a little..i.e. the yellow on the back is duller, and a little grayer, but its a little bright here...
Many thanks to Bountys Hunted and MLC for the sweet bucket. And BraksBuddy for posting those new pics of the SW exhibits with Fett, my helmet would not have turned out nearly as good without those pics! Thanks for looking!:cheers now some pics!
Comments & criticism always appreciated!
Never mind the Cobra Commander bucket8)
I'll have pics of my finished jet pack & gauntlets up tomorrow or so...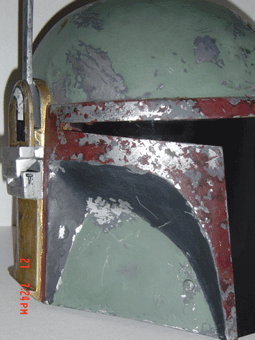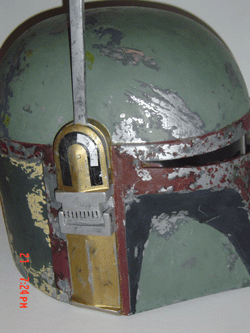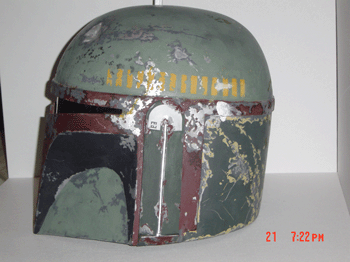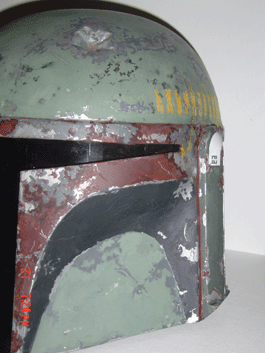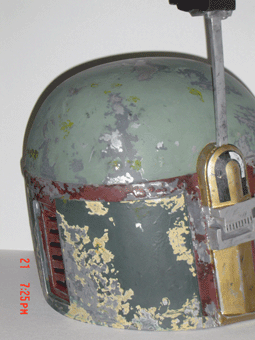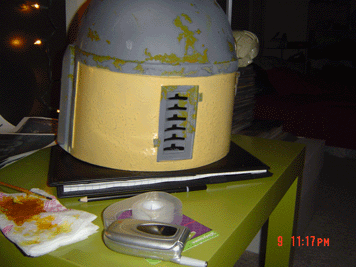 Last edited by a moderator: