Hello everyone,
So I have decided to share my ROTJ Fett WIP, in hopes to receive some constructive feedback along the way. To begin I started with an armor kit from IOA. I have a helmet kit and jetpack coming from Animefan. My current progress is posted in the photos.
A question for the group I have is about the armor. Do you do any kind of black wash on it? I can't seem to get a definitive from photos. Some photos the armor looks a bit grimy and others not so much.
I completed the gauntlets and then realized I need to add the small tower type detail to the rectangular "Battery" cover greeblie on the inside of the upper shell just beneath the rocket. Should be easy enough to add.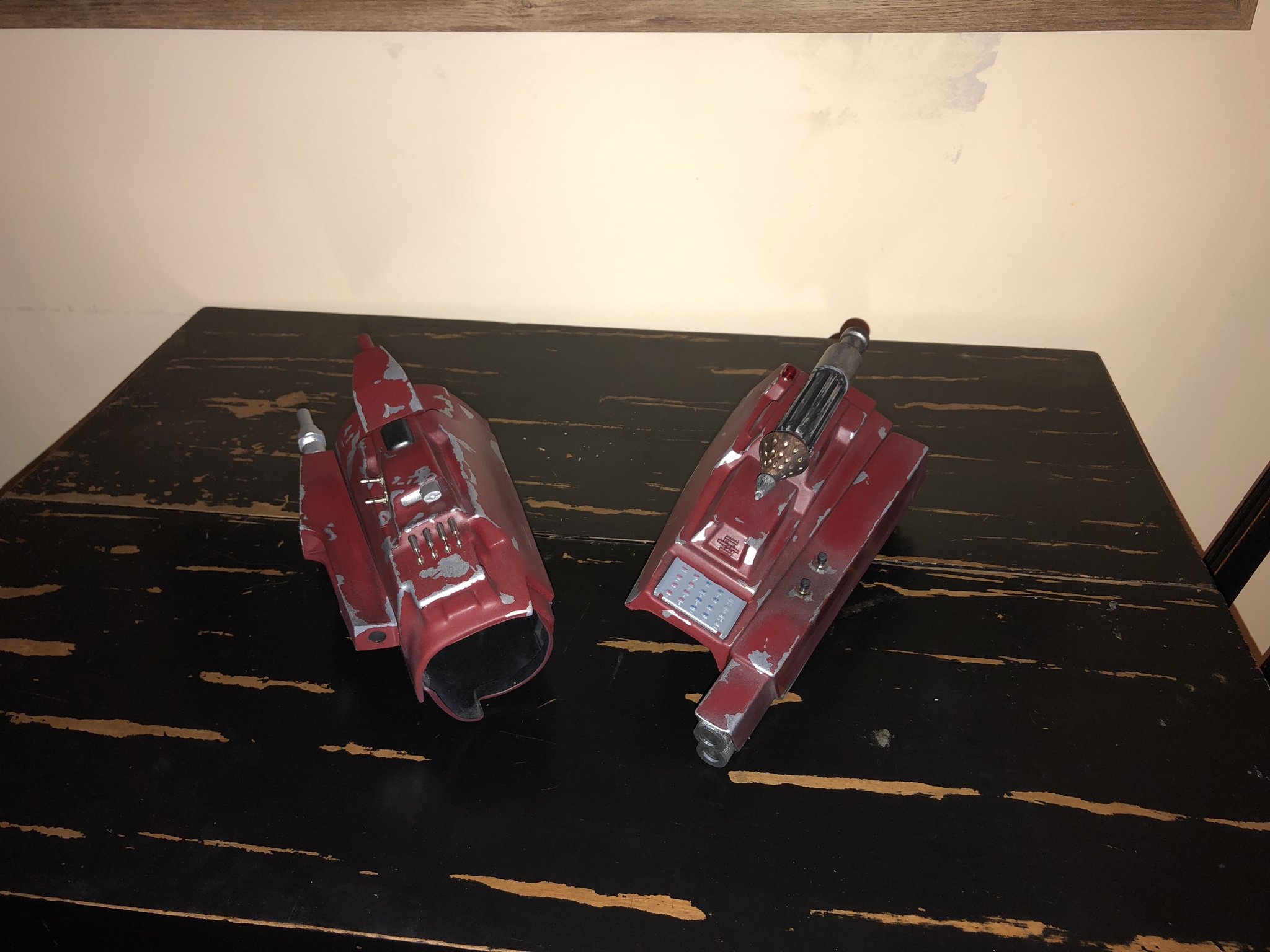 This was my first attempt at a helmet paint up. I used rattlecans and follwed the paint tutorials and stencils found here on the forums. The helmet is a bit intimidating and practicing first helped a good bit. I think I can do a little better though. I want to make sure I'm ready for when my helmet kit shows up.