Hi everyone,
My name is Will and I'm new on the boards, but not new to the hobby. I'm guessing most of you don't know me, but some of you may. I live in Albuquerque, NM and have been in the 501st for about 3 years now with a ROTJ Fett. I've long been looking at replacing my armor and finally decided (after a few other sculpting projects that I have done for the mercs) that I can give this a go.
I'm going to be replacing all of my armor and will be chronicling the sculpt of my back plate.
Not a whole lot to report in the way of progress on this right now, but it's a start:
Large WOF template laid out over the wood.
meticulously tracing said template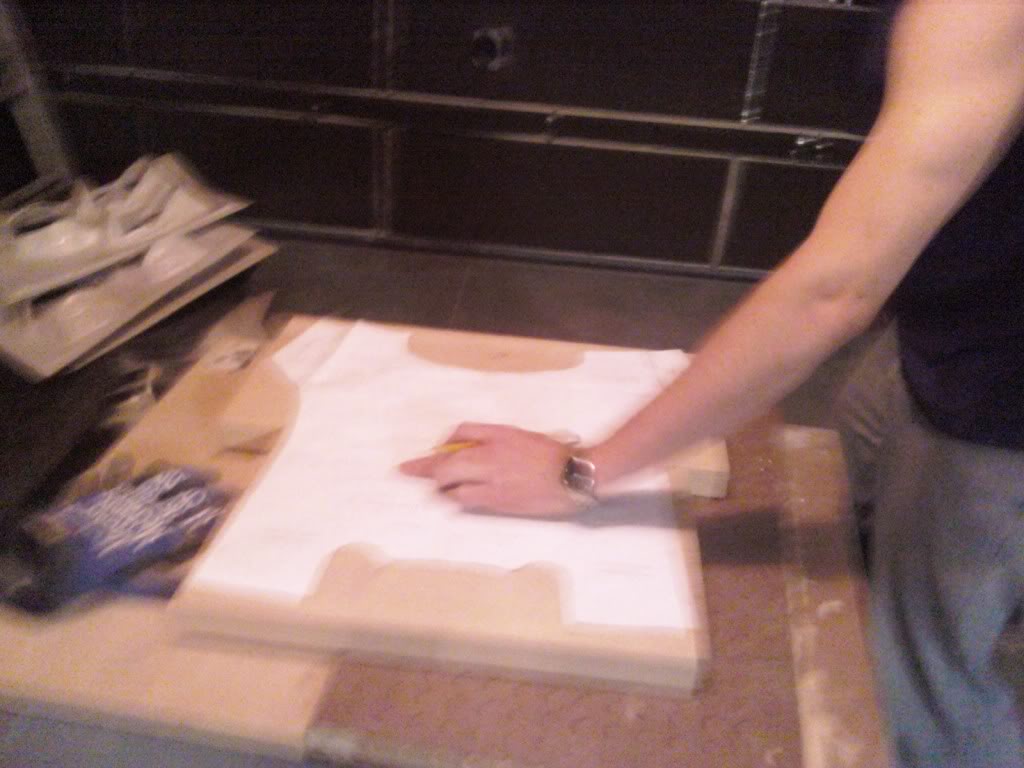 cutting out the basic shape on the band saw, moments before destroying my 2nd bandsaw blade this year.
I'll be updating this later today hopefully with more pics.