Active Hunter
Preferred Vendor
Greetings Hunters. I'm just about to start a build of a deceptively simple blaster that has never graced the silver screens; the PP2 sling gun.
Here are the parts I have gathered over the past couple of months.
The Kaiser Camera Shoulder Stabilizer (black trigger version)
Copitar 30 x 30mm Hand Telescope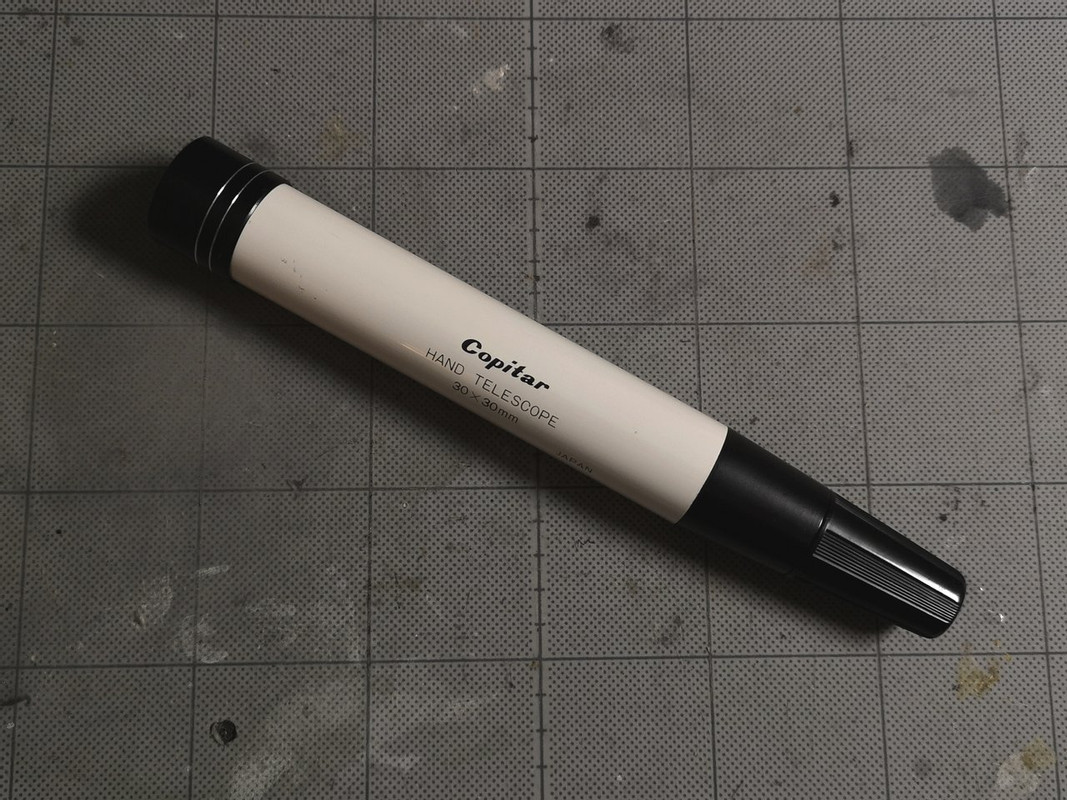 Rotring Sec-o-Mat
Housing and front sight from Shapeways based on RafalFett's design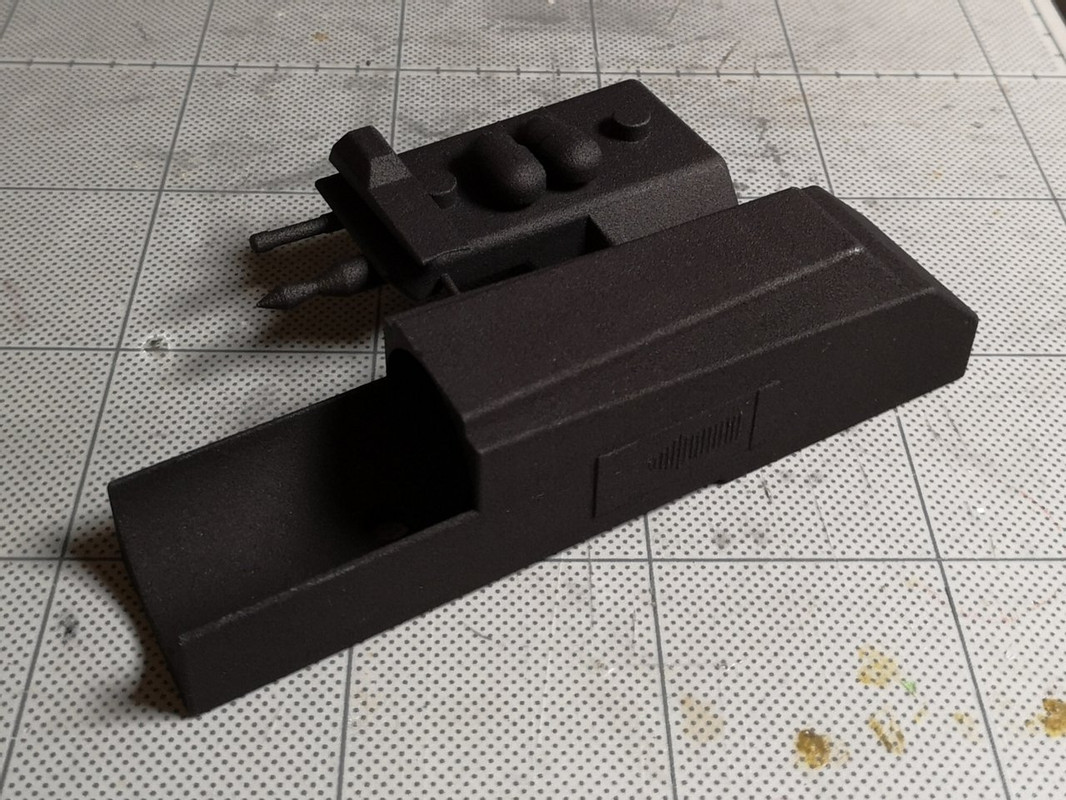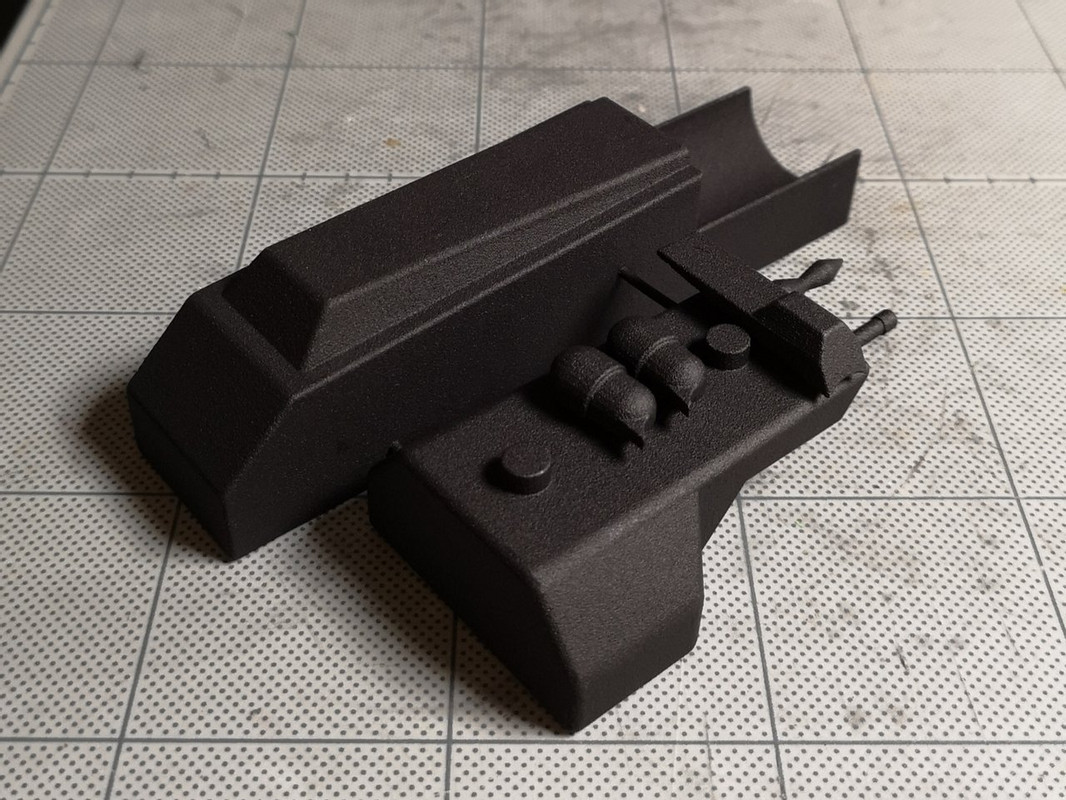 First, I cut the window on the top housing for the Sec-o-Mat arrow.
The telescope had to be shortened and sanded down in the rear end so it could fit into the top housing. The fit is so tight that I have to mask off the attachment end to protect it from paint.
Test fit (my favorite part of every build)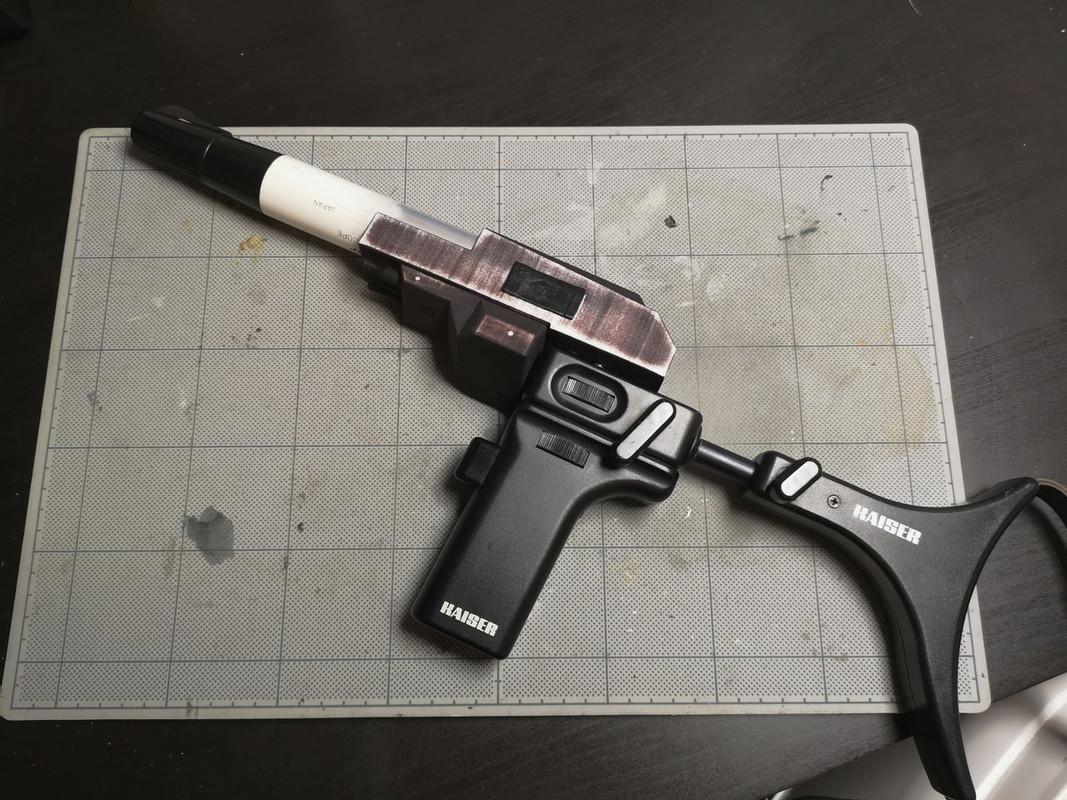 So here's where my ramblings begin as I walk through my thought processes and ask questions. I have done my due diligence to search this forum and the internet for answers, and obviously I haven't been successful. So I'm hoping to initiate discussions here and seek out answers/solutions that can propel this build forward in the right direction.
Pretty self-explanatory, but I'll start from the top.
WHITE: Have these greeblies and the ones on the right face (not pictured) been identified? On the Shapeways print, I may replace the left one with a steel rod and scratchbuild the right one. I'll see about installing a real slotted head screw too.
RED: Presumably the Kaiser brand was painted over as a white stripe and it looks like it's been weathered over. Is this correct?
BLUE: Does anyone know what the 4 characters are? That is almost definitely a white slash in the middle. I also wonder if this was an embossed label.
As I analyzed the reference photos, I'm convinced most parts of the sling gun were painted in shades of grey instead of simply black. The front sight is obviously a light grey. However, I'm also aware that lighting and color casts in the photos can distort our perceptions.
I imported the image with the top view of the housing into Photoshop, sampled the 2 colors to fill the circles, and matched them against the Tamiya paint chart. Here's what I got.
The weather here has been wet and cold so I'm unable to start with primer and paint. So in the meantime, I'm looking forward to responses to my questions/theories above. Cheers!