I've been around the forums for a few months now buying a lot of stuff and doing a lot of research and I figured it was time I started a WIP. I decided to do a PP1 Boba Fett and this is where I'm currently at.
GMH helmet purchased from WastedFett
ESB Hero Armor from WastedFett (I may have a helmet problem in his photo)
I decided to pick the ESB chest display since I do not think there is a record of what the PrePro Bobas would have had on their display. At least I haven't found much evidence yet.
IOA supplied me with gauntlets and metal greeblies as well as metal parts from MichineCraft Replicas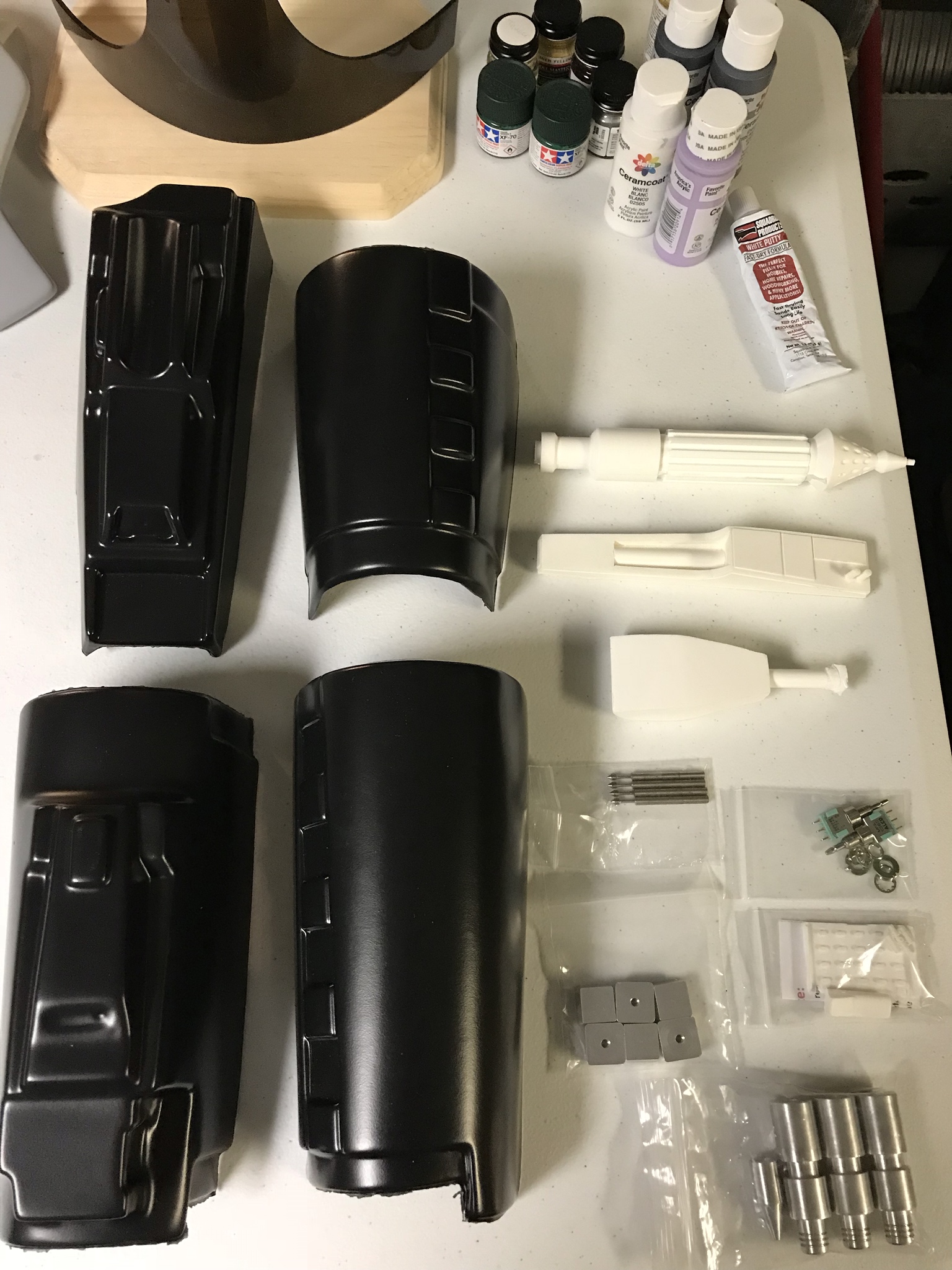 For the soft parts I had Arkady help me out with the flight suit, vest and spats. I picked up the ManOfWar balaclava and with the help of my wife's sewing skills did my own gloves.
Bigdane helped with the jetpack harness
And then I've hunted down a lot of found parts and some replicas here on the DH and eBay. Lots of help from BojaGun, Hawk, DarthVoorhees and HotPockets. I did change out the divers buckle for a correct PP1 buckle from Full Metal Fett it's just not pictured.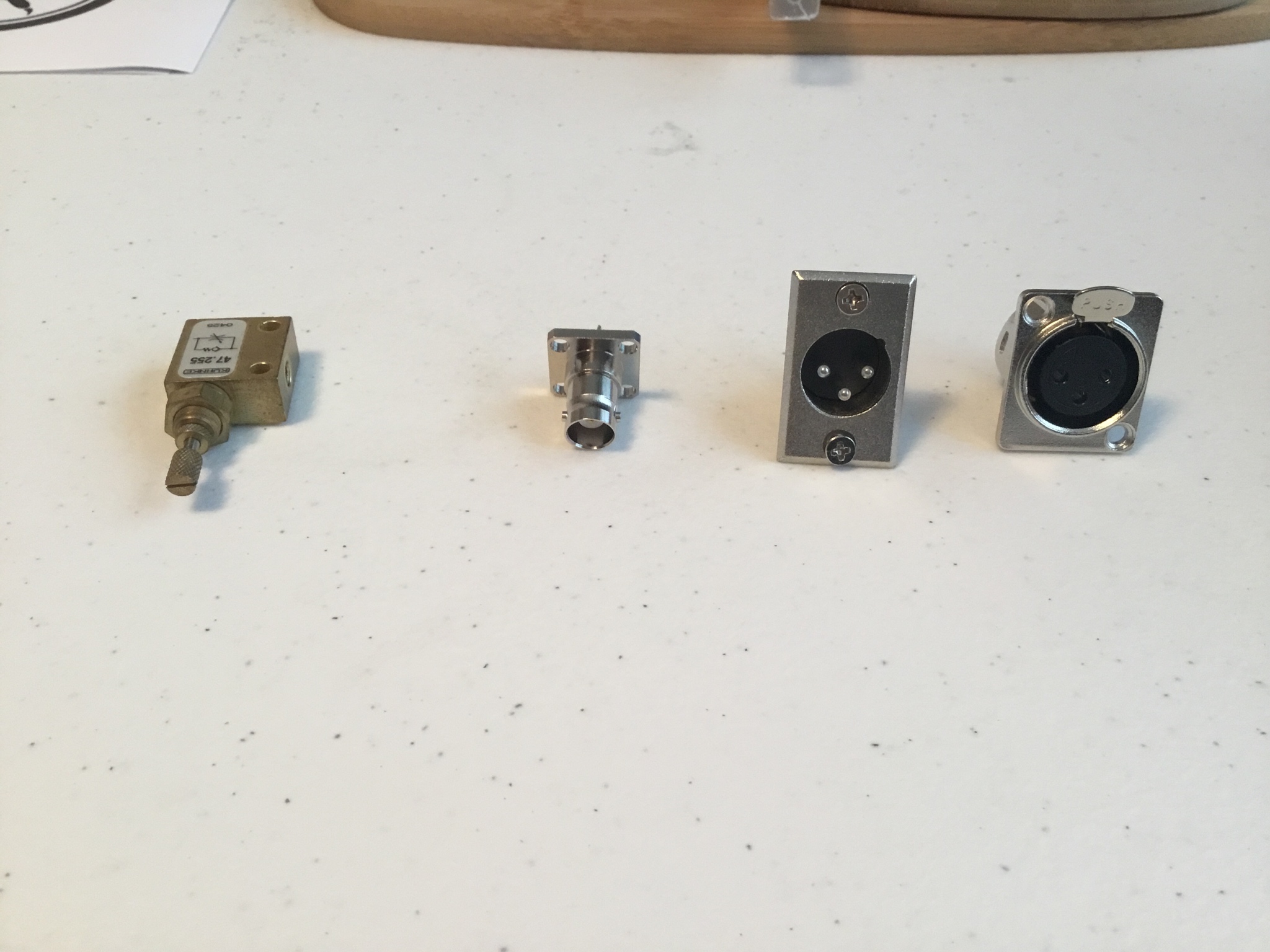 I picked up a used army tent for my cape. Possibly WW2 probably used in Korea or Vietnam the seller thought.
I decided to do both the sling gun and auto blaster with my kit so I've picked up parts for both of these too. I'll be adding some resin body parts soon for the Sling Gun.
I have the Anovos jet pack on preorder, my Delta13 PP1 belt is currently in the mail. I think the last major thing I need to order are the braids.
The first part I worked on where the gloves. I looked at a lot of photo references and most are of questionable quality when it comes to the colors. Most seem to have a blue tint to them so I primarily used this photo to go off of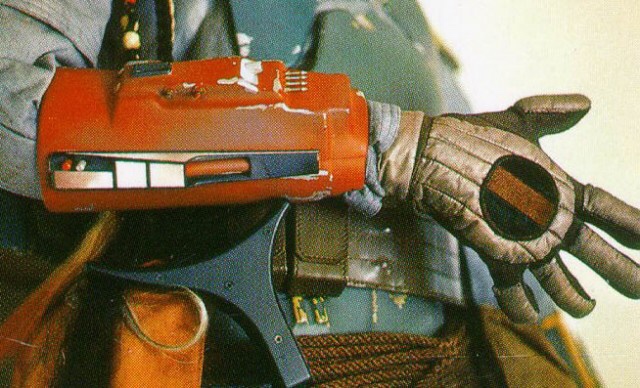 They looked close to PP2 however to me they looked to be a darker brown than PP2 so I used the darker brown Rit Dye, Dents white cotton gloves and the grayish tackle twill for the pads. My wife added some batting to the pads to help with the quilted look and did the sewing.
They may be a little on the dark side but considering the photo quality I figured they were close.
I also worked on my boots from ImperialBoots working off this photo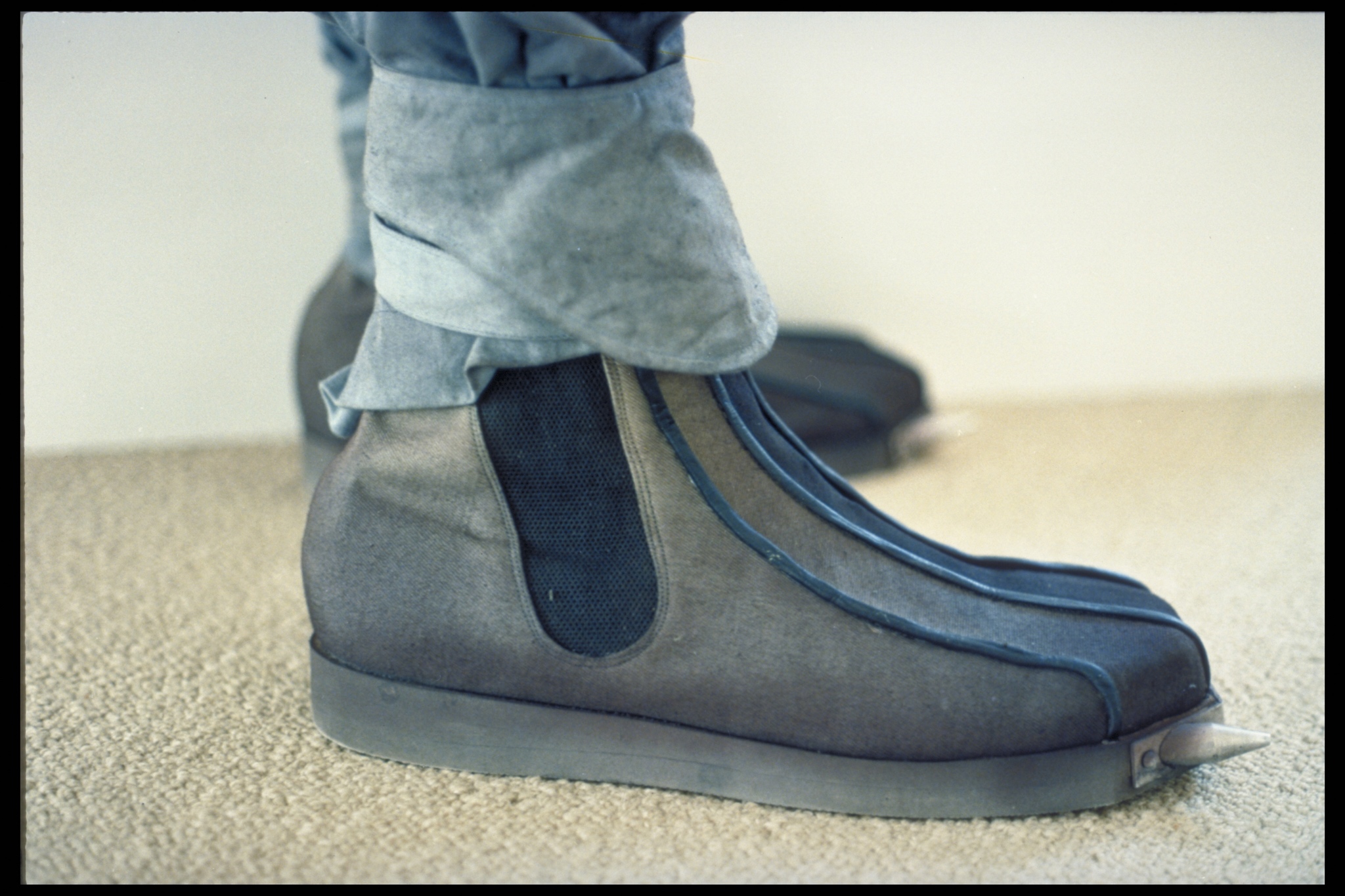 I need to weather my soles some more but I'm happy with the boots themselves
Next I started on the shin tools. I started with the 4th shin tool and used RafalFett's photo as my reference
And I came up with this as my shin tool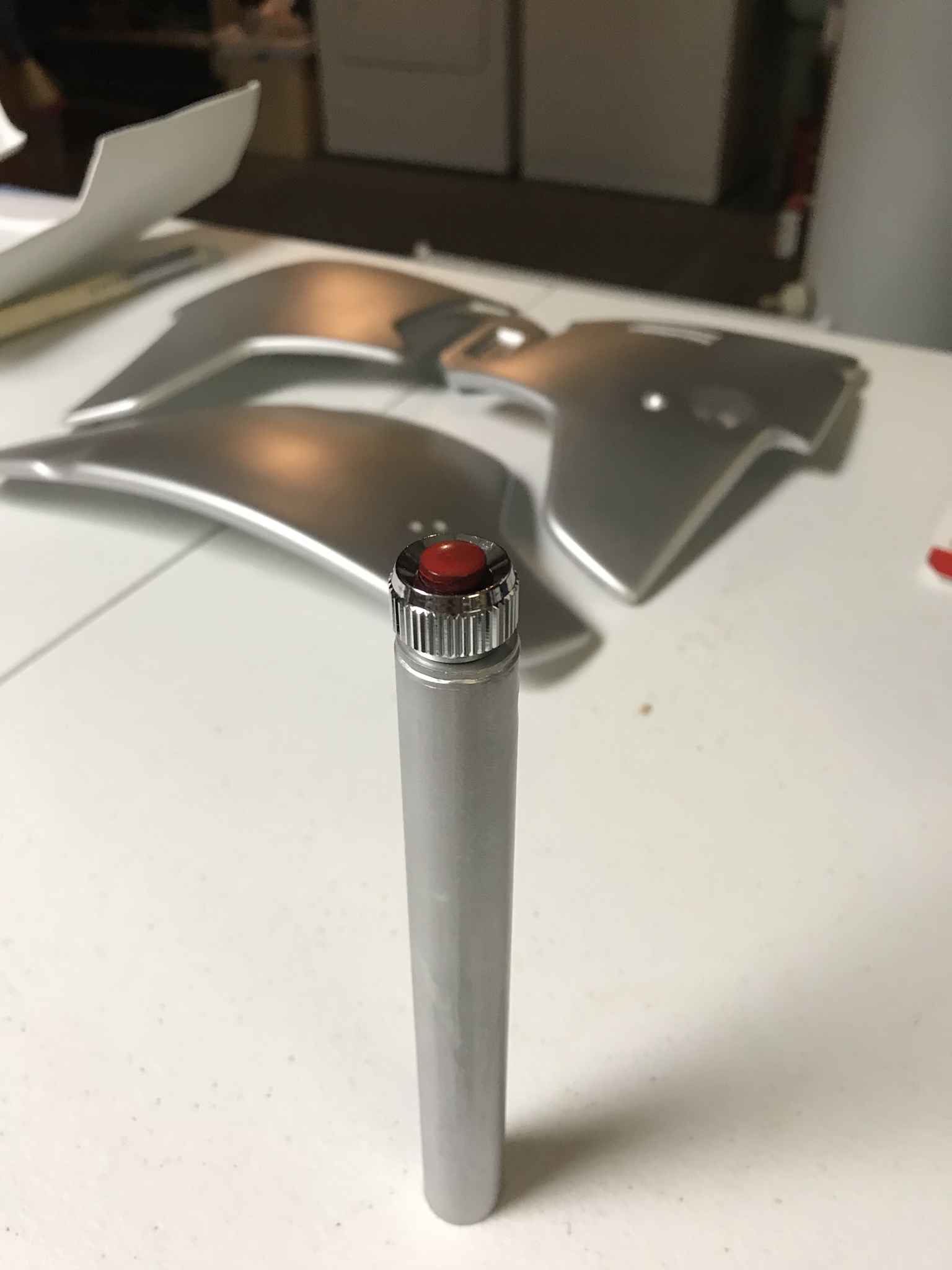 I used a standard pipe but added a replica Graflex 3Cell red button to the top. I did also hit the red button part with some Testors red to make it pop a little more the photo below was before I painted it with the Testors.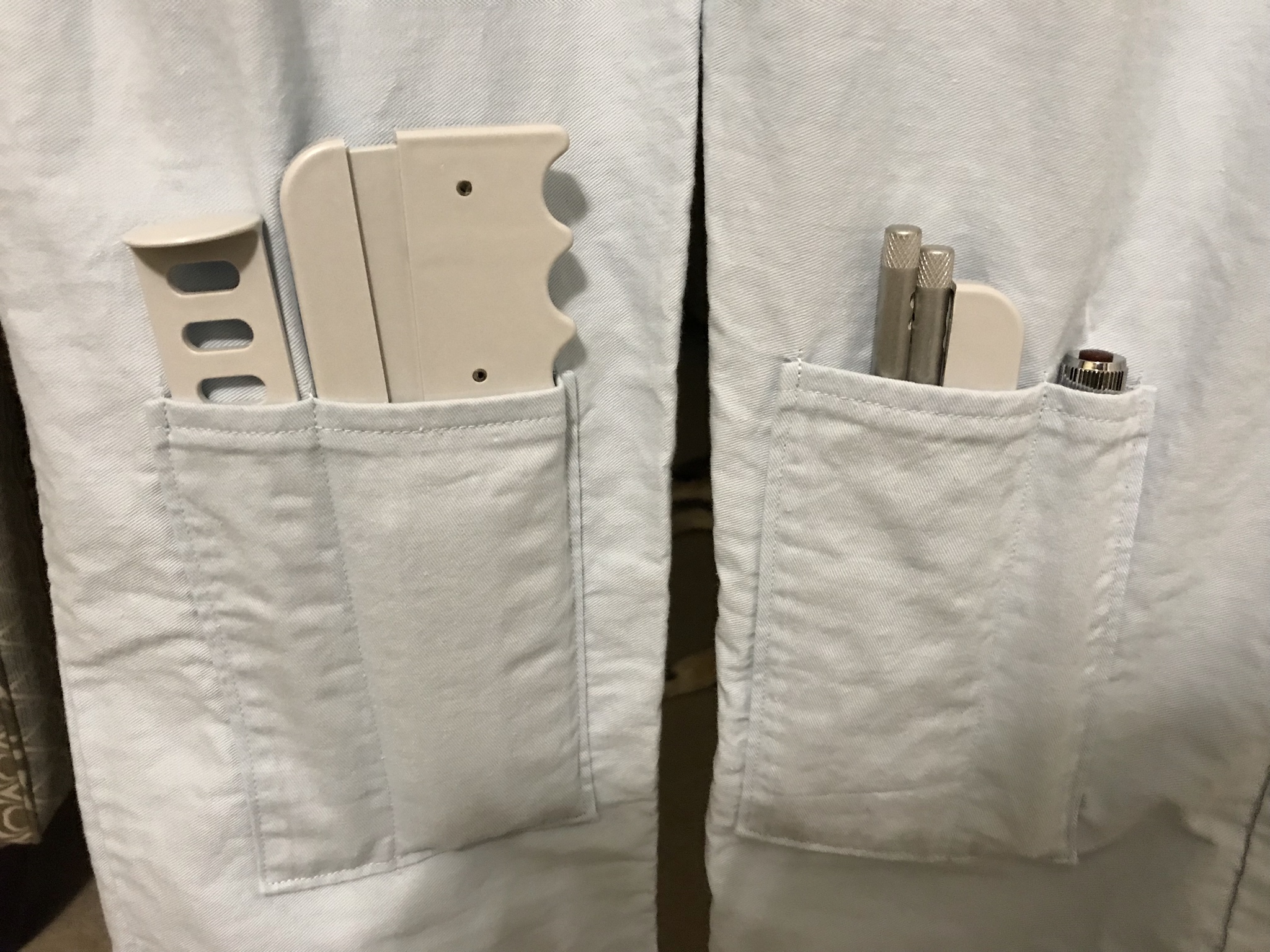 I'm hoping to have the rest of the tools painted and finished up by the end of the weekend. I also hope to have my 2nd girth done this weekend too. The first ended up to small so i picked up another.
I have a lot to do. Most of the summer has been shopping and research. But I'm hoping to get some feed back on the gloves and then as my kit progresses.