Hey folks, I figured I should share some progress over here as I work on my take of the Post Sarlacc or "Vanth" style Fett helmet. This started as a recast of the Sideshow ROTJ helmet with modified turn signals. The cast needed a lot of clean up and microbubbles filled before I could start texturing and painting. To do that, I shot a few heavy coats of primer and rubbed it in with my hands. I then wetsanded it back until it was nice and smooth.
From there, I masked off the areas that would later be smooth metal with liquid latex. Nothing fancy, I mix my own masking latex, much cheaper than buying little bottles of Maskol or whatever masking product. The texture was achieved by stippling bondo on the surface, and knocking it back lightly with 220 after it cured up.
Then I 2K clear coated and Alumalustered the helmet, followed by one more coat of 2K to seal the chrome.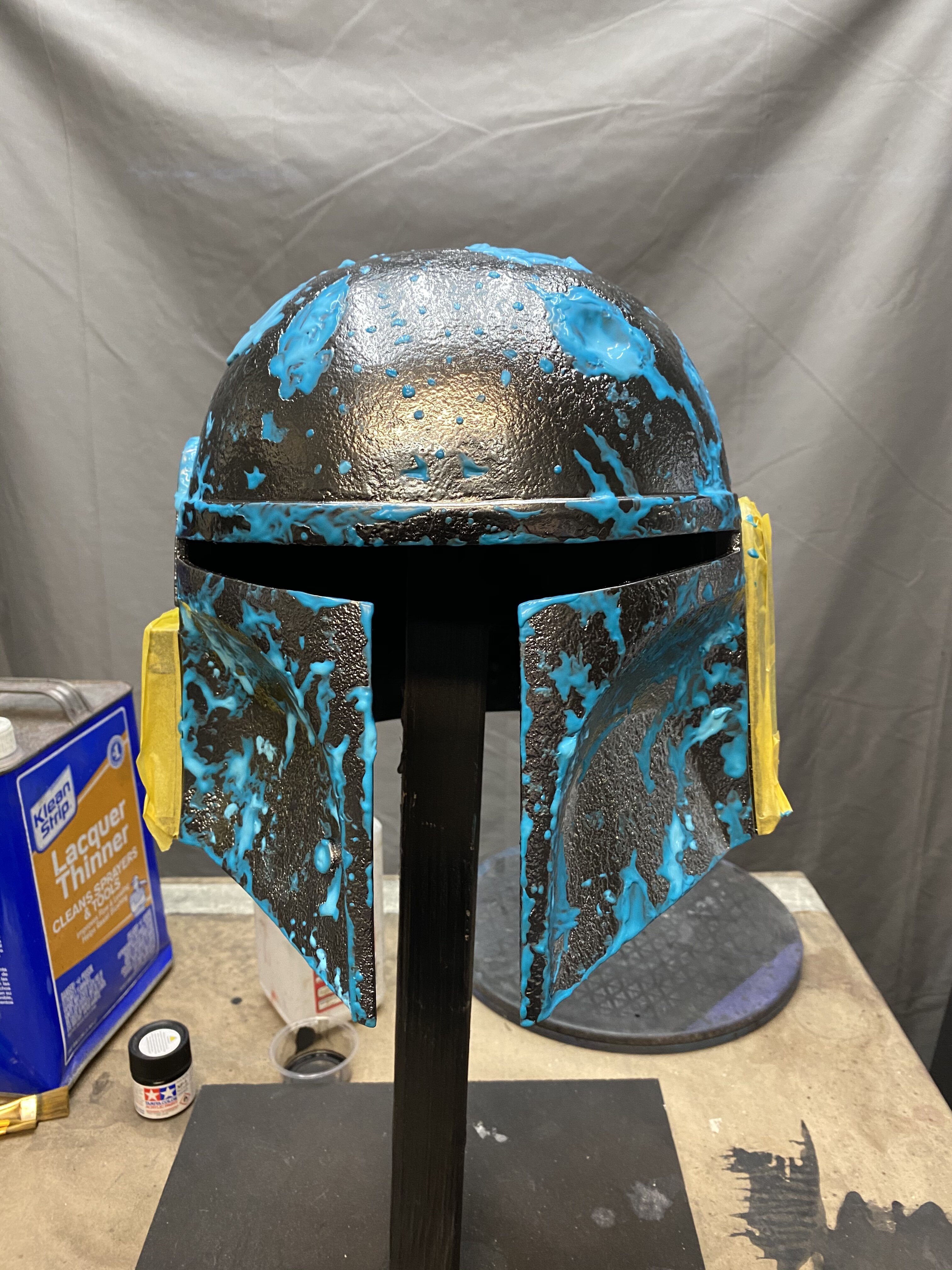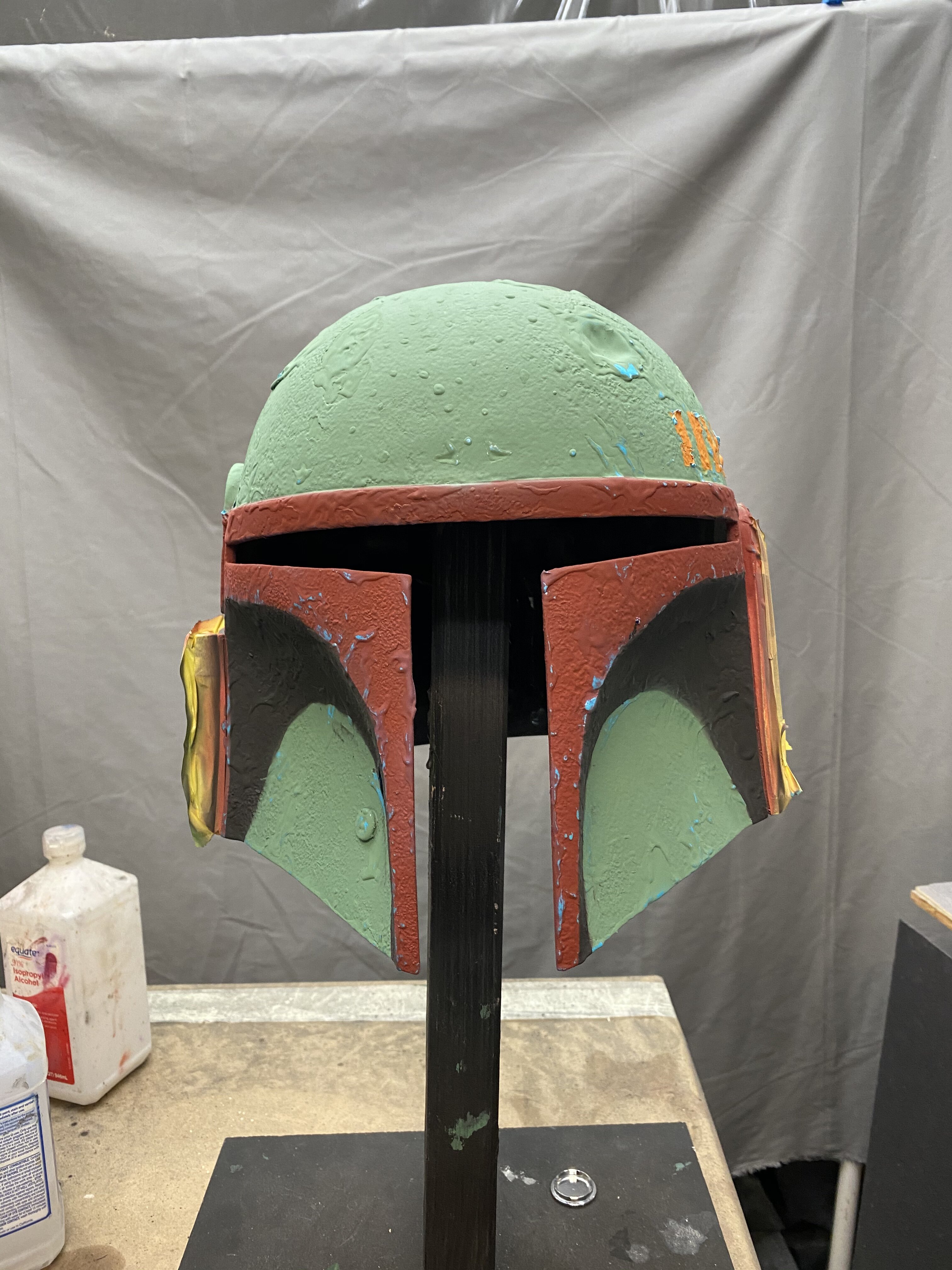 The piece was masked off once again with latex and I applied some Archive X paints for the base. This is as close all I'll ever get to doing a "Boba Fresh" I hope.. Then some weathering to tie it all together and make it look nasty.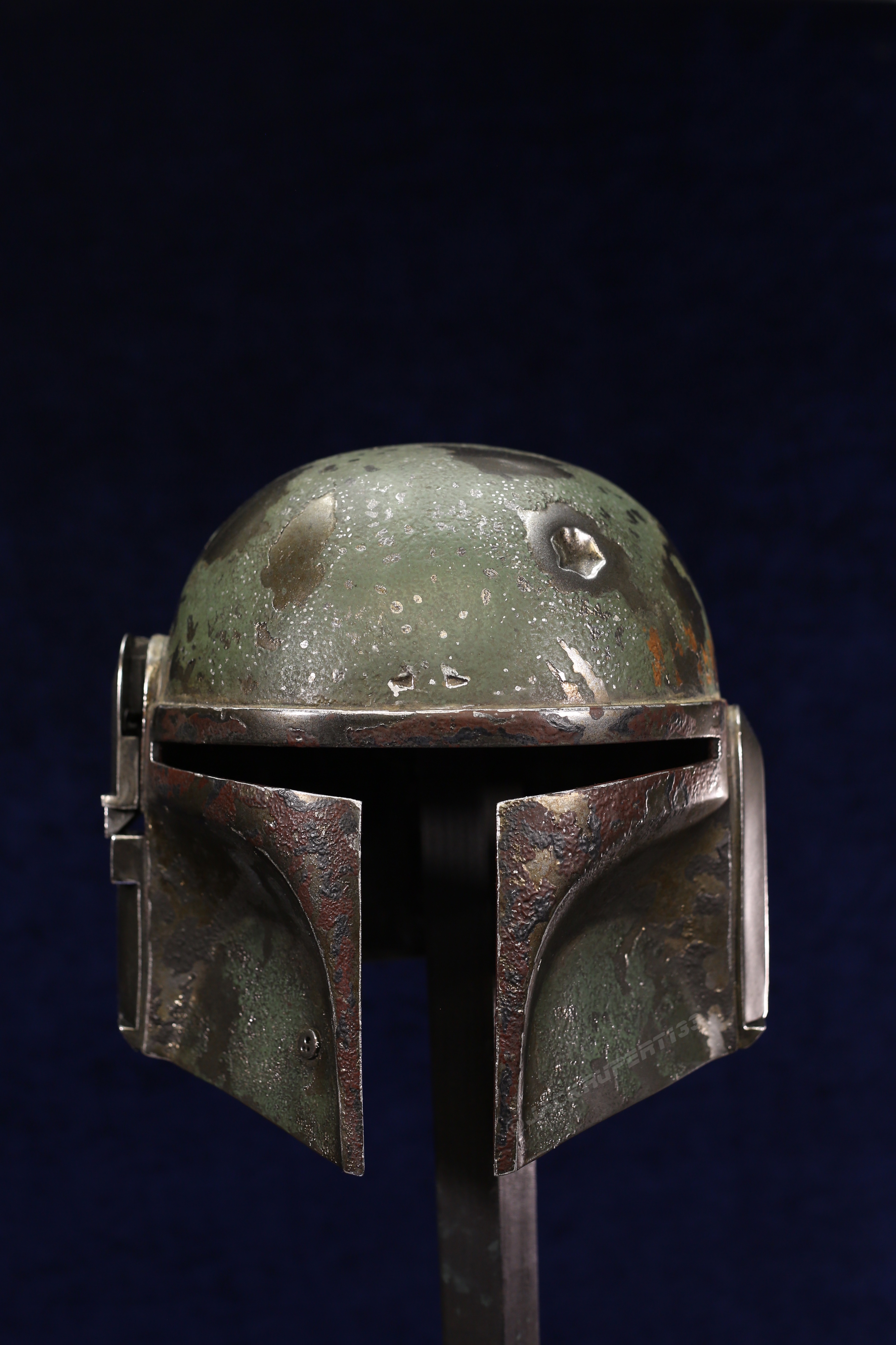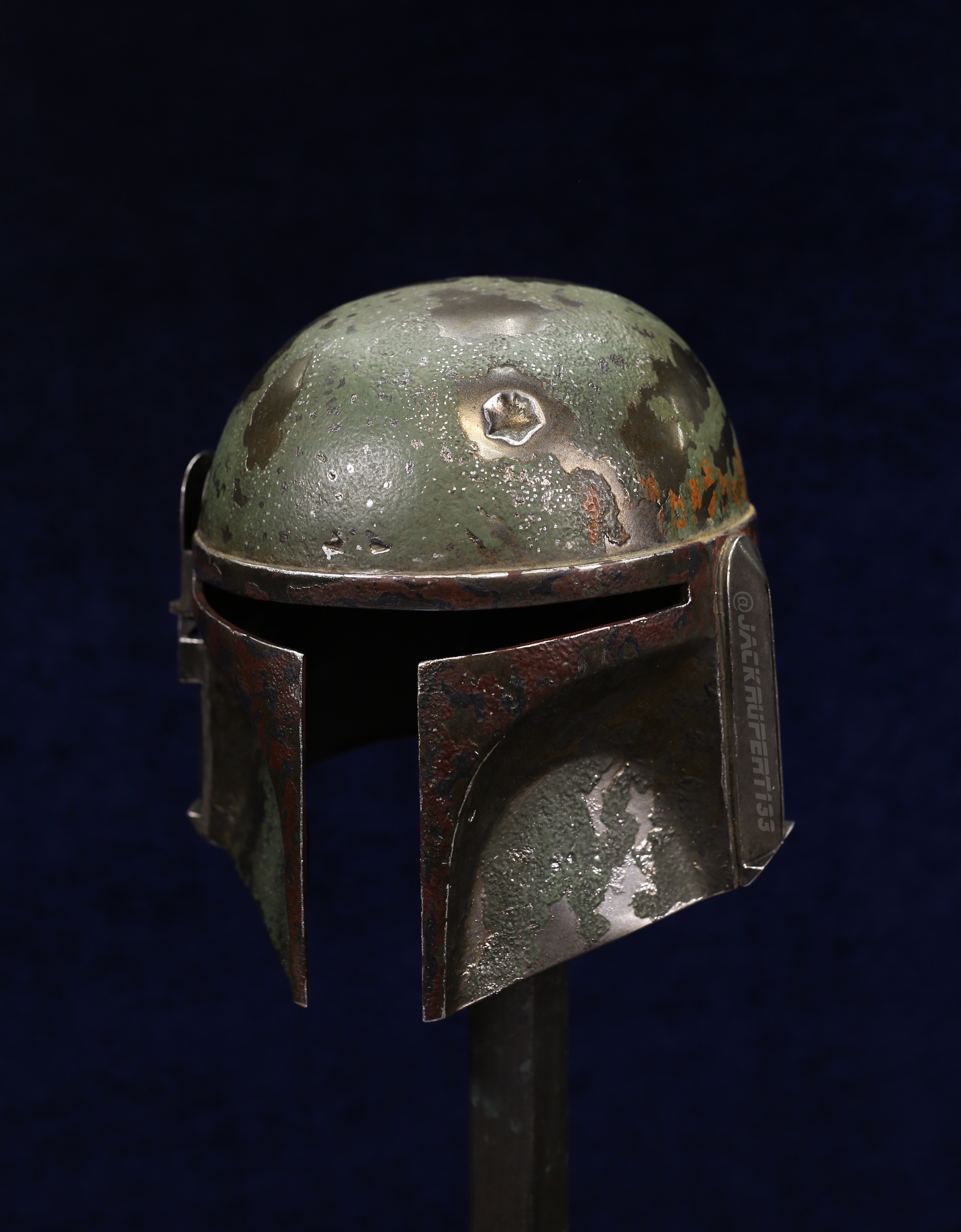 Without further ado, here is the (almost) finished helmet. I'm still adding details here and there and need to install the visor and rangefinder of course.
Last edited: