I had a couple of free days and decided to play a little bit with paints. This is the first time I've spray painted anything so it's a bit rough but not bad. I'm mostly wondering if anyone had any tips on how to paint different objects. I hand make my buckets with a combination of Fiberglass and bondo and a lot of sanding.
I forgot to take before pics of C3 but I was going more for a Matte, weathered look for it. I tried to make a little bit of a mark on the dome that I'll fill in later with silver coating and call a blaster burn (if anyone has any links on how to make realistic blaster burns, I'd really appreciate it). C3 has more of a streamline look to it, a lot of edges and straight lines.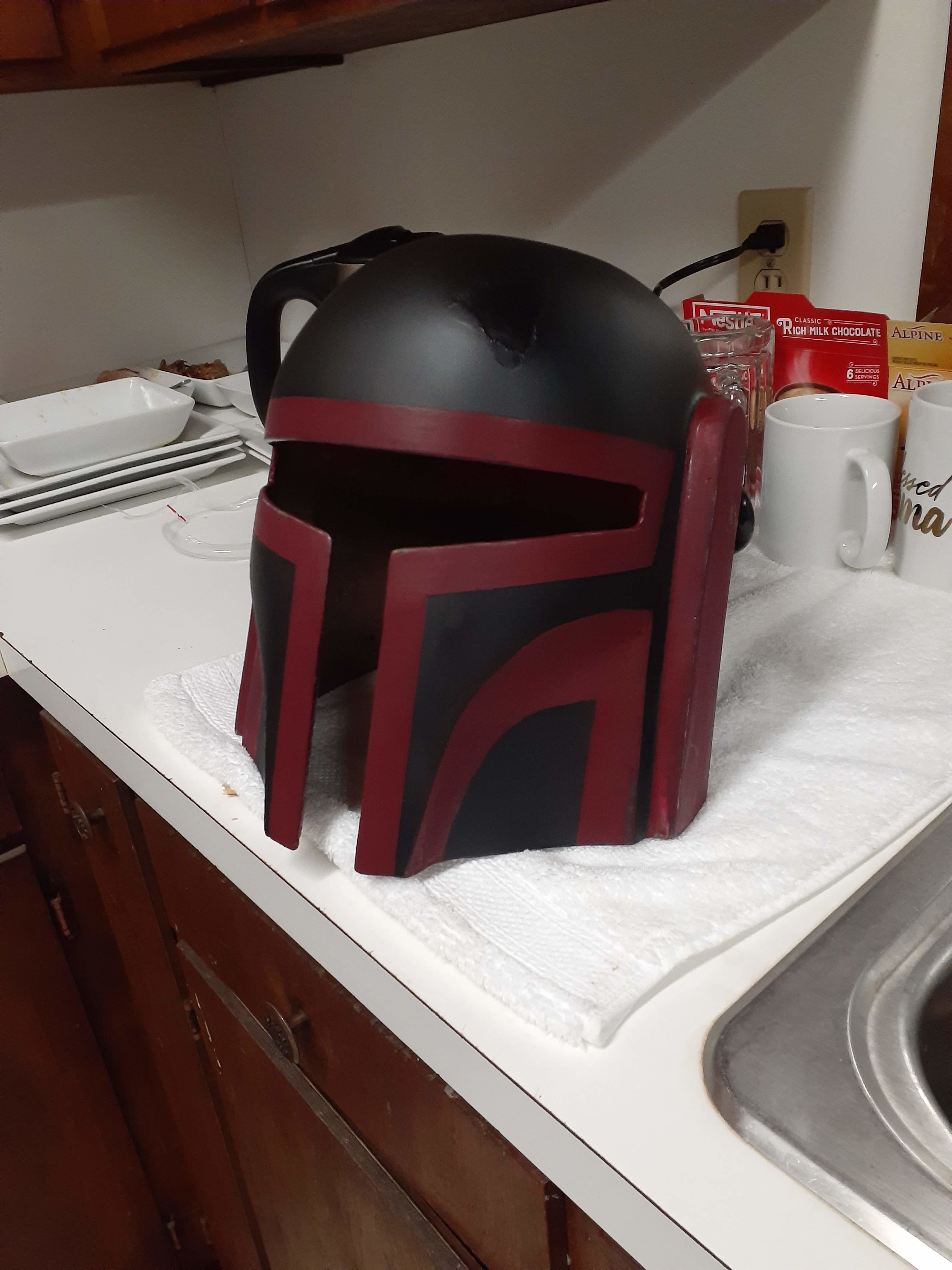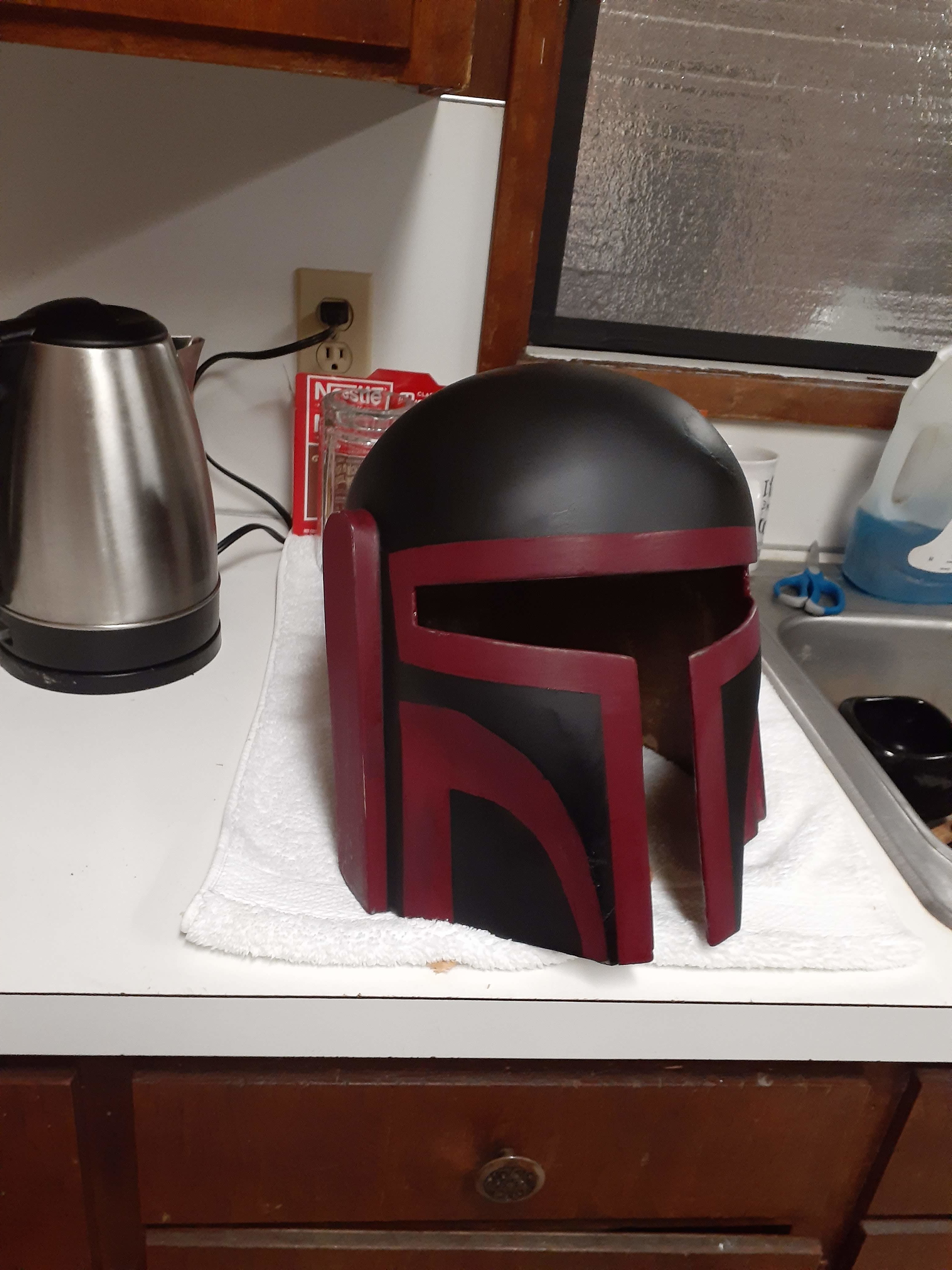 For the second helmet C2, I did manage to take some before photos before I started taping and painting. I was going more for a glossy look for this one.
Before Pics: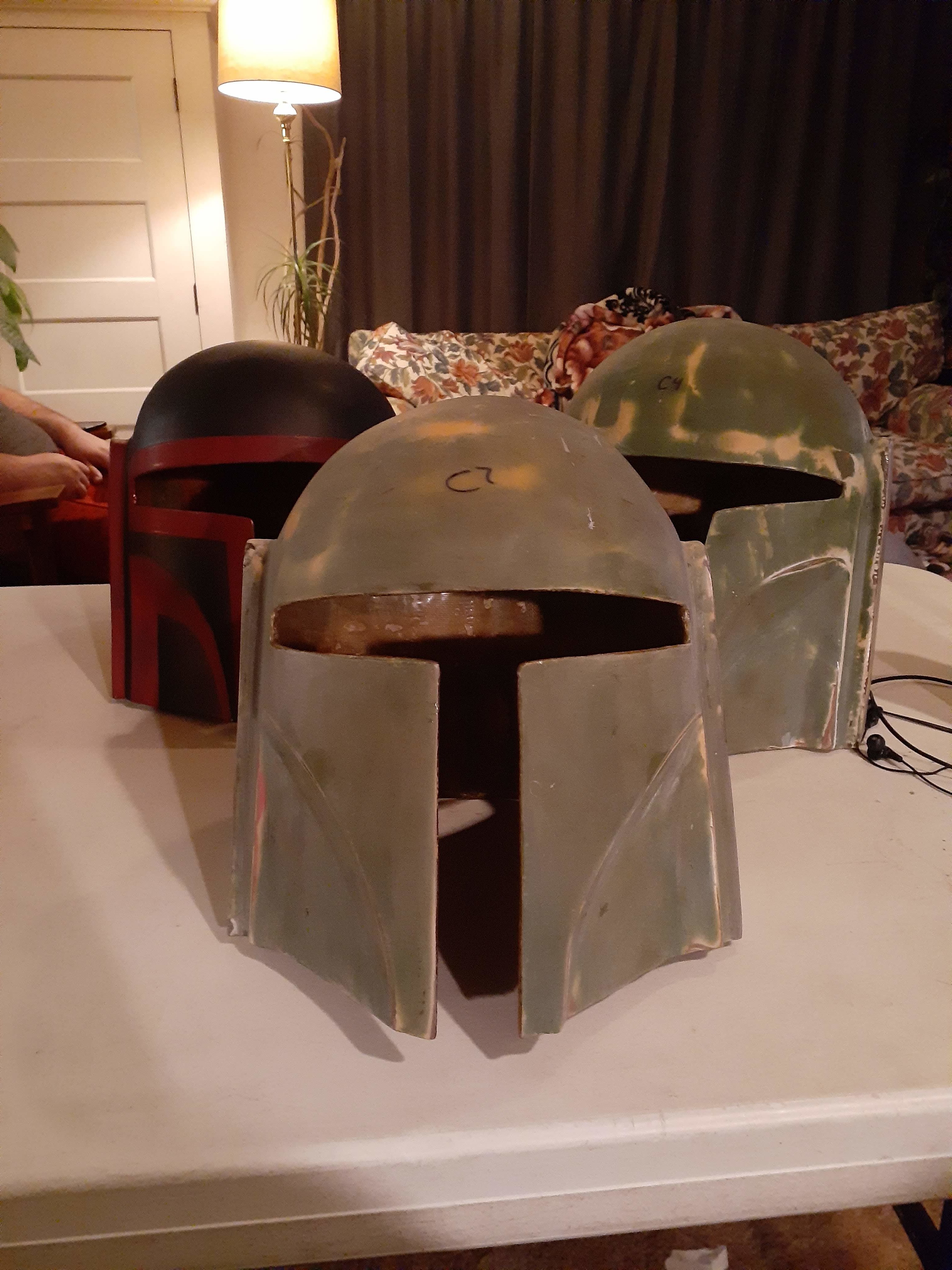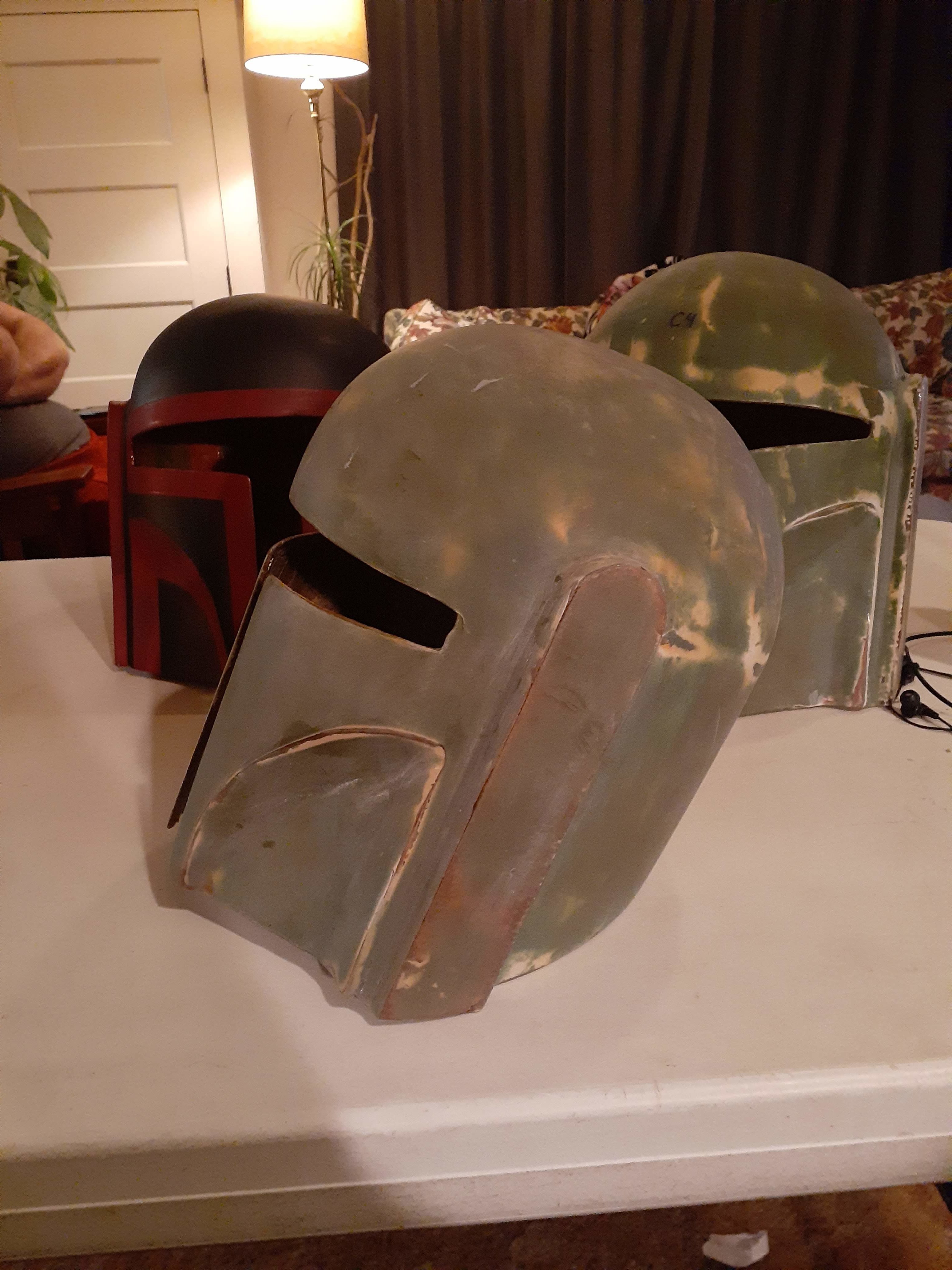 After Pics:
C2 differs from C3; it was painted with more curves and more variety in colors. I wanted to see if Gloss or Matte would look better in designs and to be honest, I can't decided between the two. If anyone has any hot tips on how to paint buckets, I'd really appreciate any advice. Taping these two was an endeavor.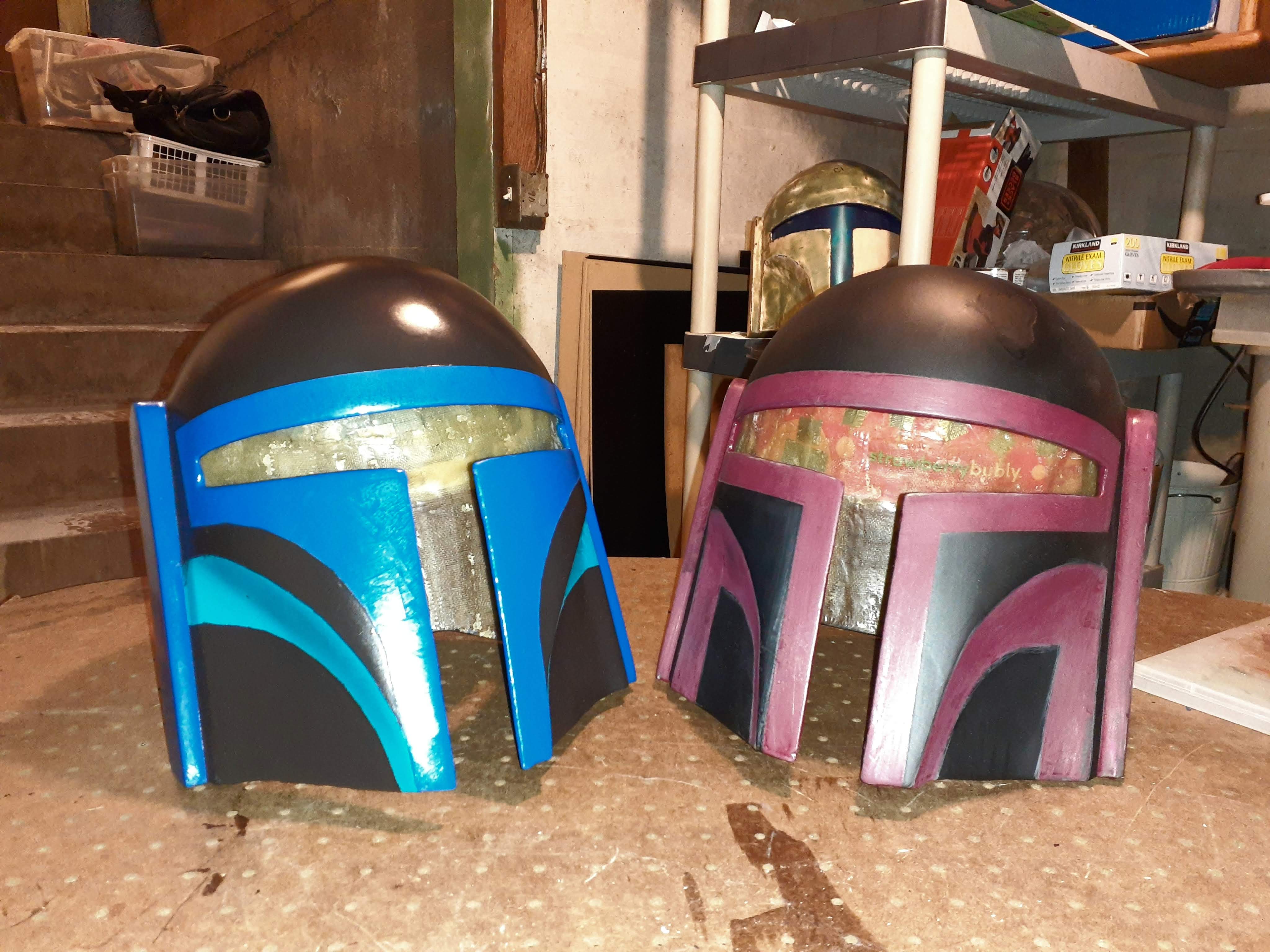 On a sidenote: I'm intending on using these helmets to test certain tech I want to put in my future buckets but I was also wondering if there were any good sites that I could sell them on when I'm done.