Allow me to introduce my attempt at recreating the Open Seasons Issue #2 Jaster Mereel.
I made the choice early on to try to make it exact to the comic and therefore most of the parts differ from the Boba and Jango armor that is seen in the films.
Overall, this project took a ton of work and stands as one of my most expensive costumes to date once you factor in the leather goods, the scope for the blaster, etc.
Helmet - Sgt. Fang Mystery (custom ear caps by me)
Armor - By me but with the excellent Wizard of Light Boba and Jango templates
Gauntlets - custom by me
Ammo belt - WWII French Army ammo belt
Small pics here with links to the full size versions below: (I took 3 side by side comparison shots as well)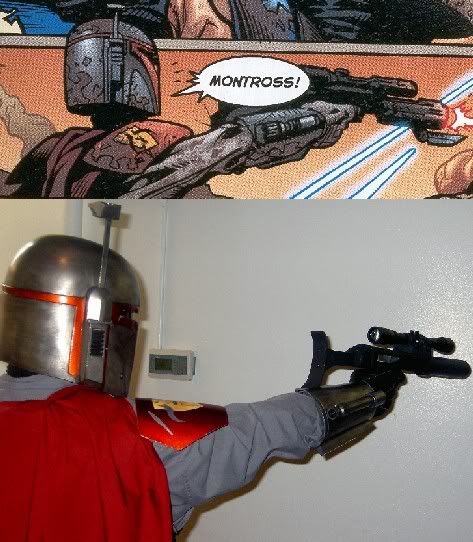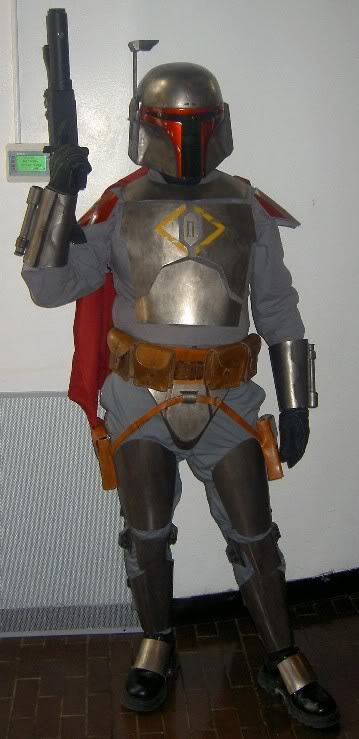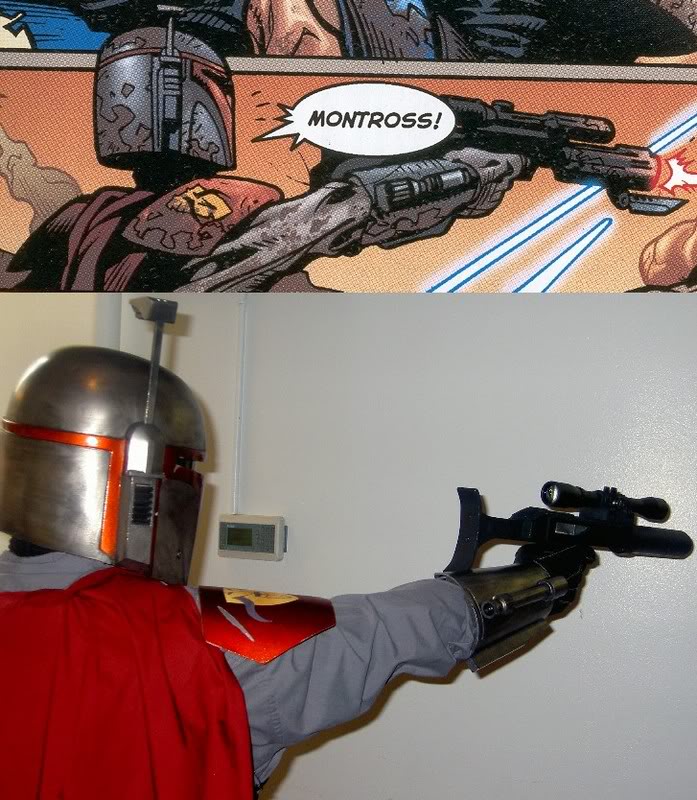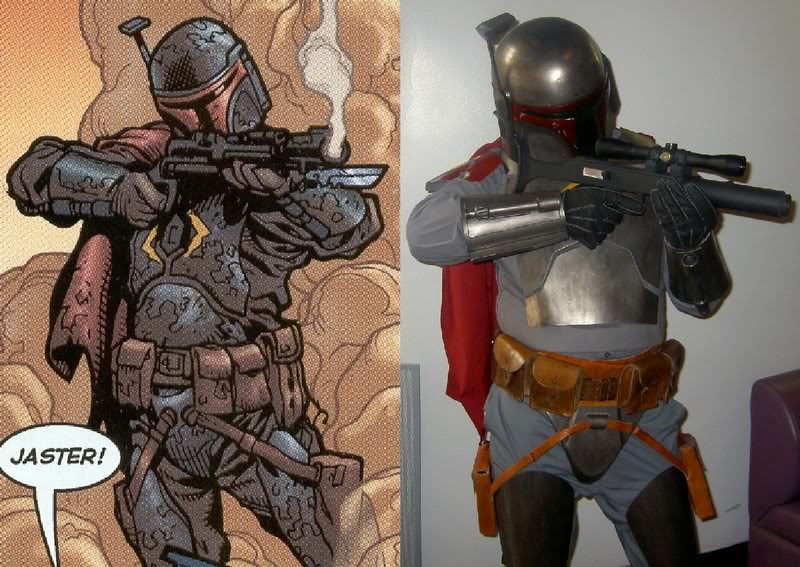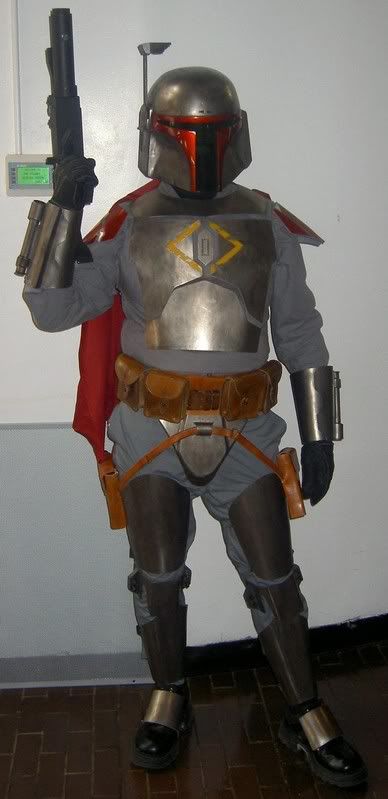 Last edited by a moderator: