I finally got my helmet rigged up the way I like it with padding and fans. I quickly learned how little you could hear, especially with the fans and air flow really silencing outside noise. This is a bit of a concern to me especially if someone is yelling at you stop or a kid in his excitement comes running at your from behind. I looked on the forums and could not find out how most of you deal with this. Well I think I found a solution. My Girlfriend who is currently working on her TK ran across a thread over on the white armor message boards. Apparently, the TK guys have been installing this Environmental Audio System (EAS) into their helmet which basically picks up outside helmet noise and feeds it to them through a mini speaker. Guys over there are raving about it. Here is the thread:
Error - 1st Imperial Stormtrooper Detachment
So we went ahead and picked up a his and her set:
The kit comes with the amplification board, battery holder, 2 microphones (to pick up noise) and 1 speaker.
Compared to the TK Helmet, Boba Fett helmet is much smaller. If you already have fans and a servo kit, there is no way you are squeezing this audio set up inside your bucket. I attempted to and failed.
But I did have a thought and here it is. Instead of using the speaker that is included with the kit, I decided to use plain old ear buds that I use for working out at the gym and then tape the battery pack and board together:
Next, I opted not to set it up in my helmet, but rather my hip pouches. I cut out a piece of foam from my pouch and stuffed the system inside with the microphones sticking out towards the top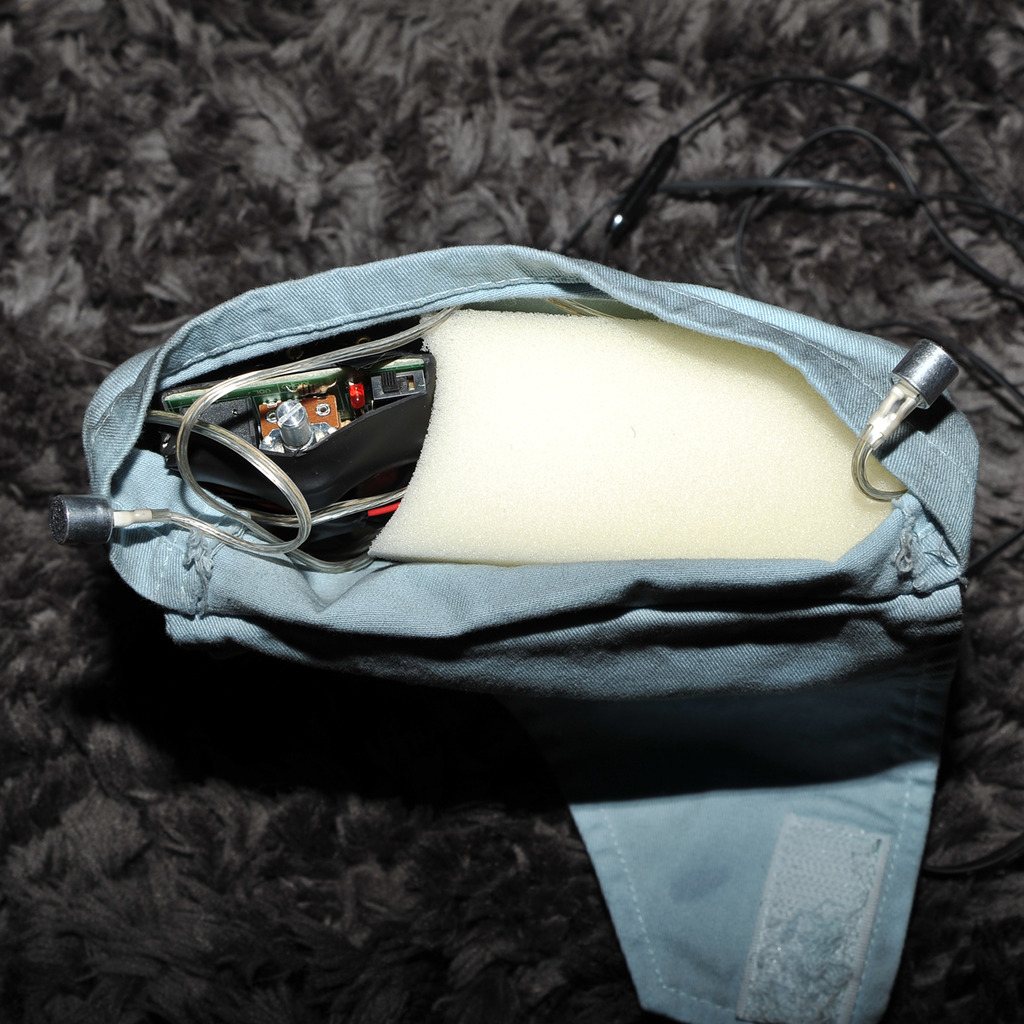 I figured if my headphone can tolerate all my sweat from working out under my gym shirt, why not do the same with Boba Fett? I snaked the headphones underneath the belt, under the vest and up through the neckseal.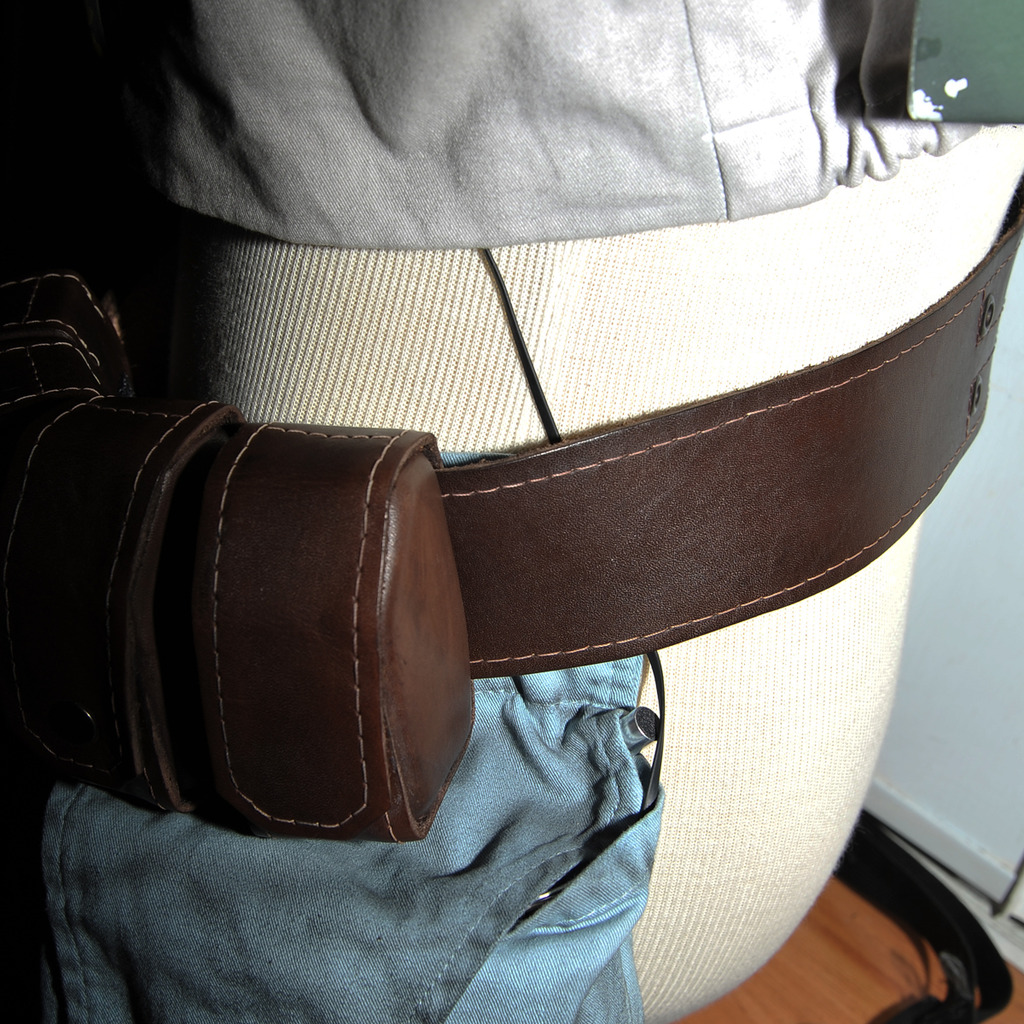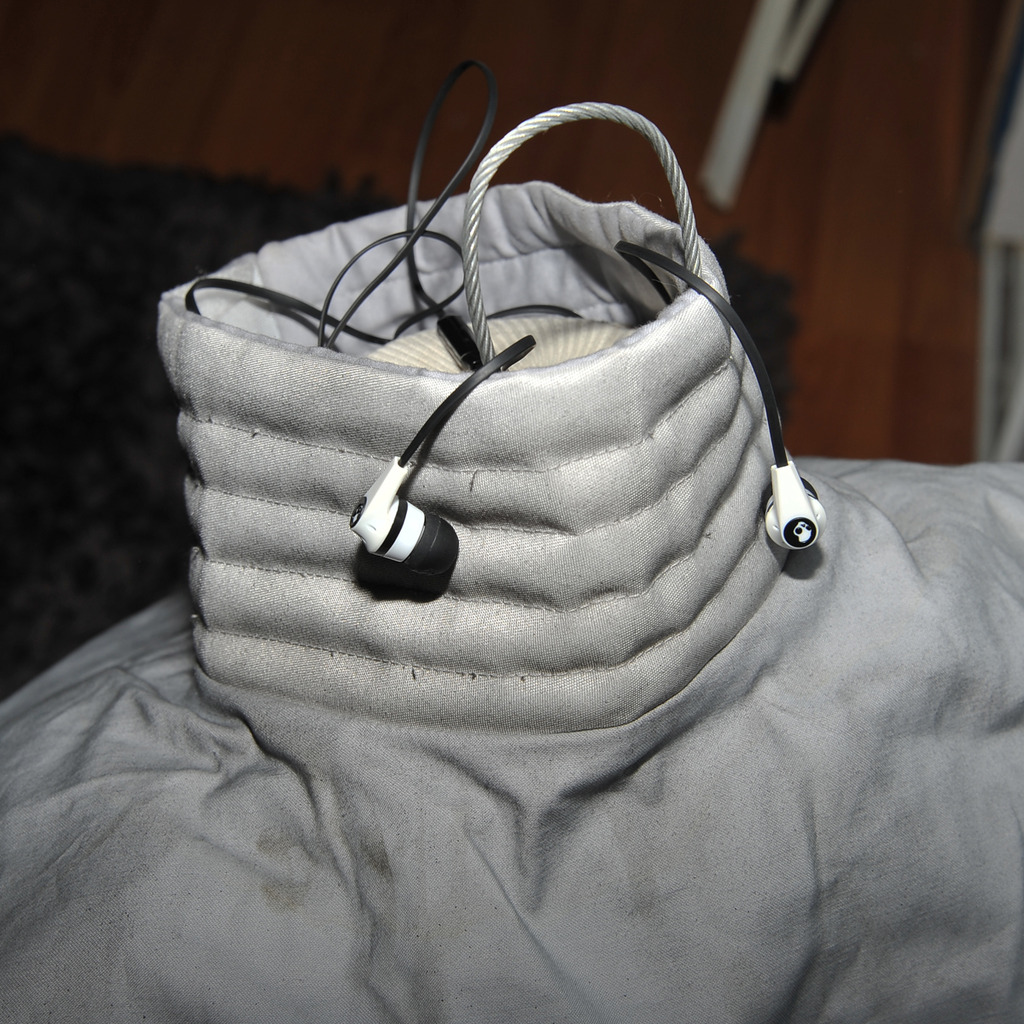 This is how I tested it out at home. First I put the tv volume on and put on my helmet without the fans. I could still hear the tv. I then put the fans and could not hear anything, only lips moving on the tv set.
I then put on my earbuds, put the fan on and then turned on the amplier unit and boom! The microphones picked up not only the tv noise but my bulldog breathing next to me. There is a volume knob on the unit to control
how loud you want it. Since I am used to working out with ear buds, this set up is not odd for me. The ear buds also muffed the sound of the fan as opposed to using the included speaker. I truly think this is going to come in real handy come my first troop in a crowded room.
Here where I got it from:
http://www.activearmor.ca/?page_id=4
The guys also sells a beacon light, which I might be looking into as well.
Last edited by a moderator: